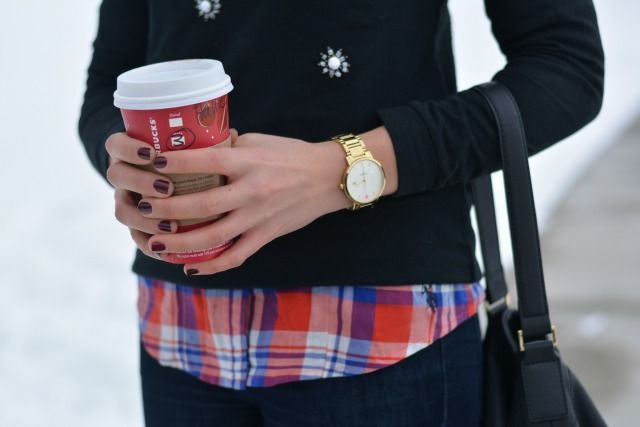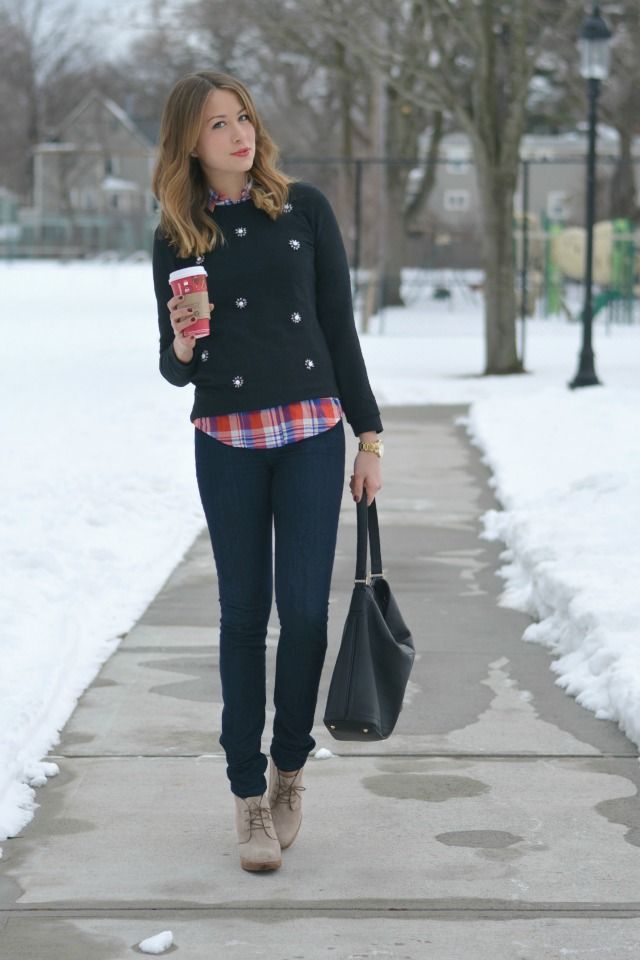 Wearing:
c/o US Polo Assn. Shirt
|
Banana Republic Pullover
|
Joe's Jeans
|
Isaac Mizrahi Greta Tote
| Cole Haan Booties
I'm layering.. this never happens, you guys! I don't like to layer because I feel straight up bulky. But, I understand layering is necessary for surviving New England temperatures, especially when our world is ending & every state is freezing over in this epic ice storm.
Either way, I scored this
floral beaded pullover
during Banana's ridiculous post-Christmas sale & I knew, right then & there, that I wanted to pair it with
this plaid button-up
which is, ahem, $10. I think the key to avoid looking bulky is keeping the layers thin & the colors complimentary. Nothing screams "look at me" like thick cable knit sweaters over turtlenecks & contrasting colors.. seriously.