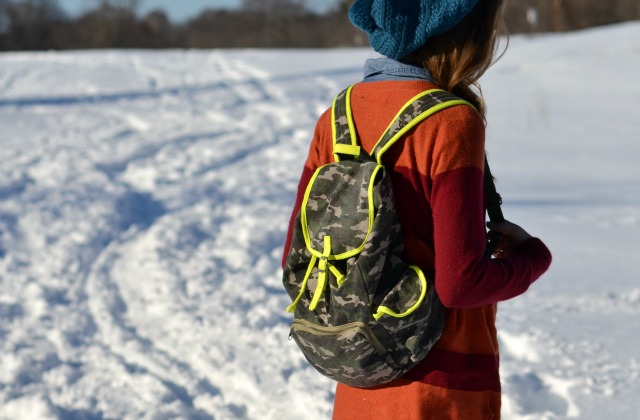 Wearing: Old Navy Chambray | Chinese Laundry Cardigan | Target Backpack | Joe's Jeans | Hollister Co. Legwarmers | Sorel Snowboots | F21 Beanie
You know those snow storms that are named after cartoon fish, dump 3 feet of snow (that I didn't shovel) on your doorstep, & rip NYFW plans straight from your recently manicured hands? I hate those snow storms. Staying positive, I was able to pack my sick camo backpack for a blizzard party that was equipped with a power hour (so college), silly games of chess, & these Sorel beauties.
You'd be shocked to know I've lived in New England for 25 years & have never owned a pair of snow boots – do Uggs suffice? I waited in line for literally 20 minutes debating whether to buy these Sorel's, considering high heel platforms are my shoe of choice, but convinced myself that girls need cute snow boots just as much as they need camo backpacks.
Hope you all survived Nemo.. or NYFW!
---
---
9 comments
HollyDolly

February 12, 2013 at 11:58 am

Super cute! Good to know you finally have a good pair of snow boots. Especially now!

Holly
hollydollyblog.com

Reply

---
Jackie Giardina

February 12, 2013 at 4:15 pm

I bought a pair of sorels last year and couldn't have been more happy when NY had that freak October snow storm 2 years in a row!!

xo Jackie
…livingaftermidnite

Reply

---
Cait Val

February 13, 2013 at 8:57 am

your little neon & camo bag is tooo cute!!! and your knit socks with your winterboots . . . adorable!

xo. c & v
cake & valley

Reply

---
Leave a comment