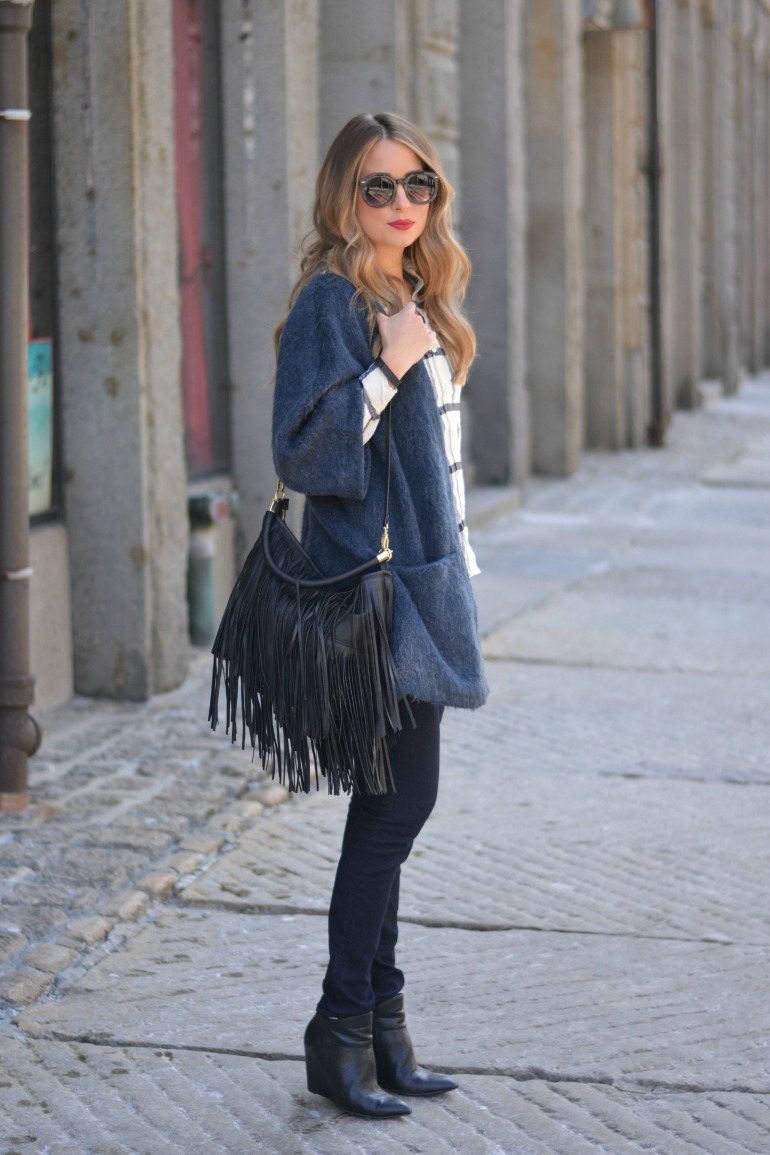 cocoon
This weekend was one for the books for many reasons. First, H&M's window display pulled me in Friday after work resulting in a major shopping spree to stock up on spring goodies – yahoo! Then, my best girlfriend from college came down for the weekend & the next 48 hours were filled with a lot of laughs, a lot of deep conversations, & a lot of this.
This is what I wore Saturday for brunch with the girls at The Living Room in the North End. I love this wool blended cocoon coat from H&M & it was warm enough to wear sans jacket.. finally! Looking back, I am thinking this outfit would have looked more polished with a black turtleneck rather than a plaid button-up, but since it was day time I wanted to keep the look a bit more casual. See? Even fashion bloggers make mistakes! Also, if you're on the hunt for a fringe purse (because aren't we all?) I highly suggest this H&M number. It comes in multiple colors (think white for the warmer months) & it's only 30 bucks.. bam.
I hope you had a great weekend & shop my look below!