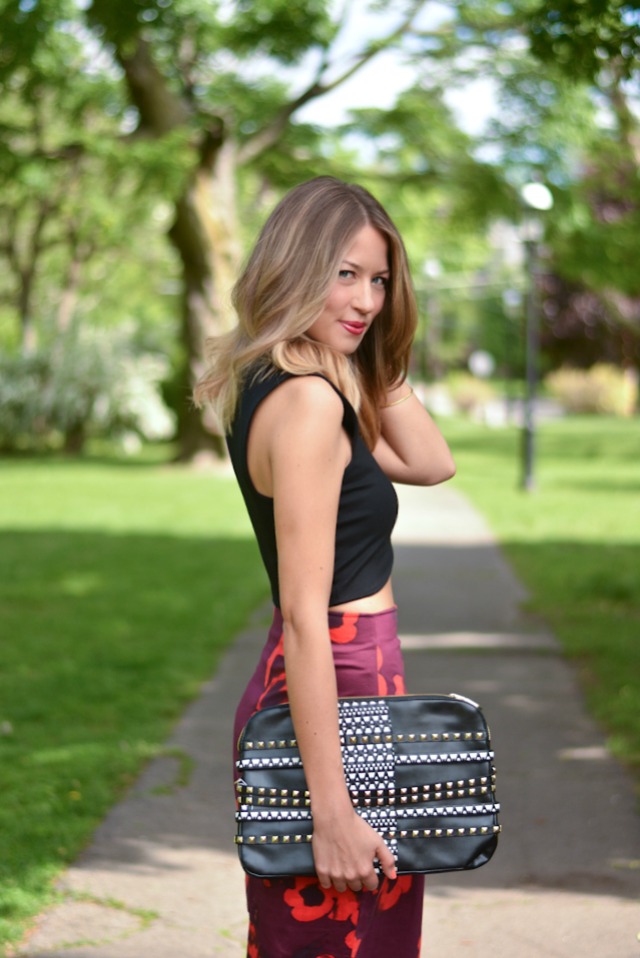 Wearing: Zara Crop Top (similar), Skirt, Sandals, & Clutch | Gorjana & Griffin Cuff (similar)
A walking advertisement for Zara, no? I bought this entire get-up during the Zara winter sale & have been anxiously waiting for the warmer weather months to make an appearance so I can finally rock this crop top. Thankfully, I've been training for an Olympic triathlon (wait, what?) so I feel confident enough to wear half of a shirt.. otherwise, I wouldn't be seen in one. To maintain a somewhat classy ensemble, I felt a high waisted skirt evened out the overbearing of leg & belly. Ya feel me?
It's Saturday, it's sunny, & we are having about 40 people over in less than 2 hours.. which means, I'm off to make a large batch of sangria. Have a fabulous weekend!
---
---
4 comments
Leave a comment