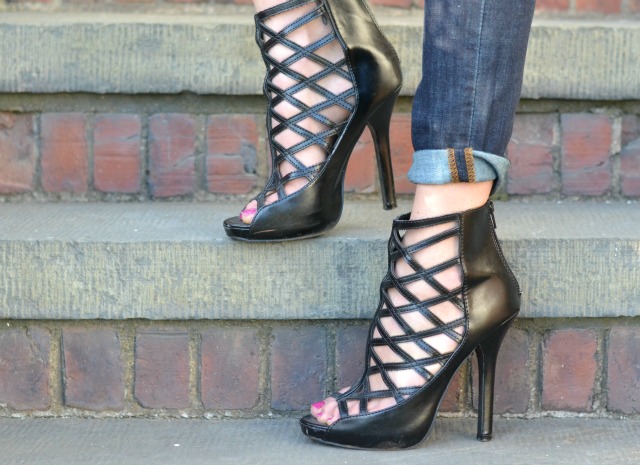 dress up
Wearing: Vince Tee (TJMaxx) | UO Twig Jeans | AJ Wright Heels | c/o Olivia & Joy Handbag | D&G Sunnies | Express & Vintage Necklaces
Some days (okay.. most days), I just want to wear sweatpants.. all day. So, I decided to keep the comfort for Sunday brunch & dress up jeans & a tee by layering similar necklaces & throwing on a pair of strappy sandals – an easy look I've come to love but rarely rock. Lately, I've been forcing myself to buy basics that I can mix & match & dress down with Converse or up with accessories. It makes getting dressed so much easier.
& yes, you read correctly.. I got these sky high heels at AJ Wright which is, don't judge me, the epitome of Ocean State Job Lot. Not only were they $12.99 but I've had them for years & wear them often.. bargain hunting, people! I also have perfected the jean roll by following these savy tips from a JCrew stylist – they'll change your life, I swear.
Hope you all had a great weekend!