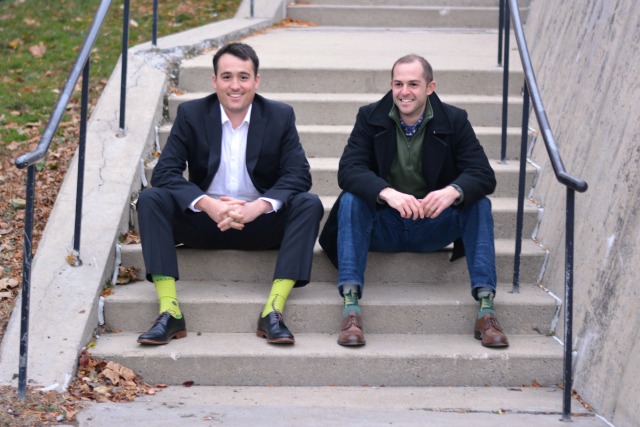 foot cardigan giveaway (closed)
Look at this! My first style post featuring men! & not just any men.. men from my consulting firm, Slalom, who willingly offered to model these awesome printed socks from Foot Cardigan. The guys in my office have a slight obsession with fun socks. I mean, it is an easy way to dress up an ole suit, no? Since the guys in my office are huge fans of Foot Cardigan, a subscription based company that delivers a fun pair of socks to your mailbox every month, I teamed up with them to give you 6 months of free socks! Signing up for a subscription is the perfect gift for your guy for the holidays (or for your lady, since they offer women's socks, too!) & not only that, but they can be worn to work and on the weekends.
A huge thank you to my Slalom team for participating & a huge thanks to Foot Cardigan for the bright, printed, awesome socks seen in the pics above! Enter the giveaway in the Rafflecopter below. The giveaway is open to US residents only & will close Monday, November 24th. Good luck!