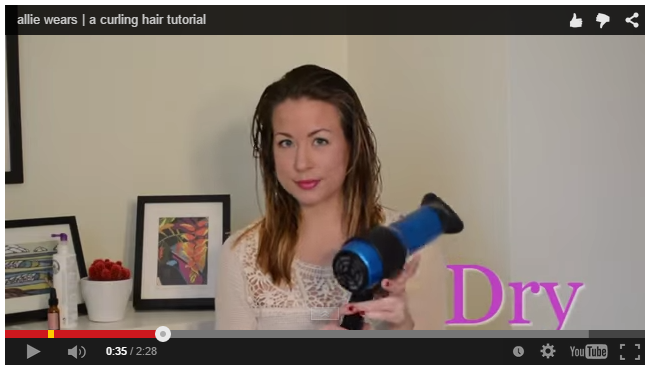 girl curls
You ask, & you shall receive..
My first vlog tutorial showing you how I curl this thick head of hair! You didn't really think I was born with these pretty curls, did ya? A lot of people are scared of the curling iron (this could be why), but once you get the hang of it, it's easy! Follow along above & click on the links below to see which products I use:
PREP | I use Paul Mitchell Root Lifter spray & a few drops of Josie Maran Argan Oil on damp hair 
BRUSH | Invest in a paddle brush or a wide tooth comb for damage-free detangling 
DRY | Cheap or expensive, buy a trusty hairdryer (I use Hot Tools) 
STYLE | Once your hair is dry, smooth out the top layer with a ceramic round brush 
COOL | Set the blowdry with cool air 
CURL | Always curl away from your face! On your right, the clamp should face in. On your left, the clamp should face out. For extra volume, I start at the bottom & curl my way up.
SET | Finish that beauty off with a few quick touch-ups & some hairspray 
PARTY | Now, go party!
My hair always looks best the first day.. none of this "I don't wash my hair for 3 days" crap. If I am in a rush & don't have time to wash & dry my hair, I use dry shampoo (a girl's best friend) & touch up the top layer with a few curls. I hope you have a fabulous hair day!
& a huge thanks to Brian Daly for the awesome video!