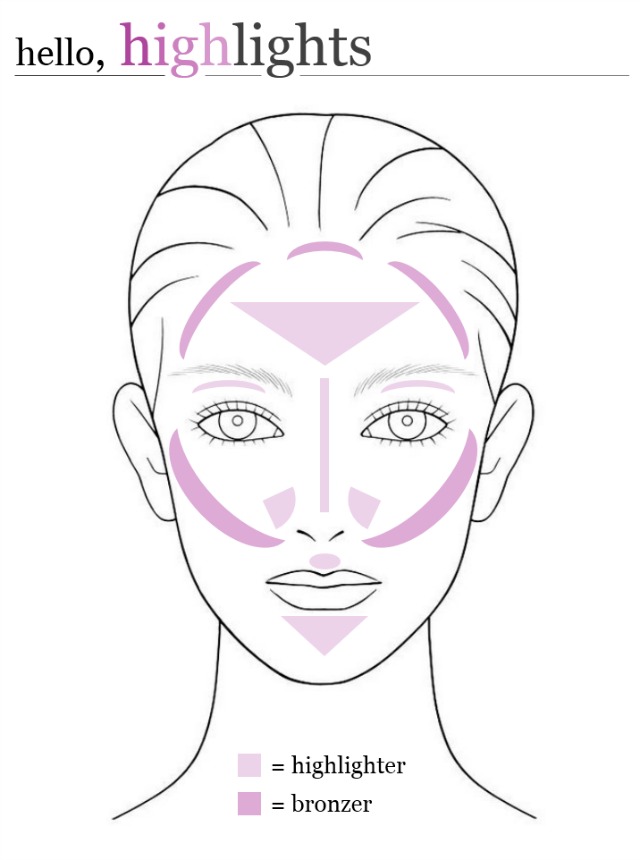 highlight this
When I think of highlights, I think of spending 3 hours at the hairdressers eating PB cups with a hair full of foils. But ladies, did you know highlighting your face is just as important as highlighting that hair? After the success of my last beauty series post on when to toss your make-up, I decided to reunite with MAC magician Brit to teach us how (& why!) to prep & highlight that gorgeous face of yours:
Step 1:
No matter what your skin type is, you should never skip moisturizer – preferably with SPF! Moisturizer makes your make-up go on smoother & protects your skin from wrinkles & free radicals floating in the air Why wouldn't you want to give your skin a drink of water & keep it fresh & smooth forever?! Below are the moisturizers I recommend:
Step 2:
Next up for skin prep is primer! Not everyone needs primer, but if your makeup moves throughout the day & you find yourself touching up too often I'd highly recommend it. Primers work as a barrier from your skincare routine to your make-up routine, even out your skin texture & neutralize your skin color, & help control oil. Below are the primers I recommend:
Step 3:
Now that your skin is prepped, lets talk highlight/contour! The best way to think about it is highlighting (light) equals the areas you want to brighten & contouring (dark) equals the areas you want to shadow. Follow the image above to get a good idea on the areas you should highlight & the areas you should contour for both a natural & dramatic look.
For contouring, I like to use a blush or face powder 2-3 shades darker than my skin. I use an angled powder brush, starting with my cheeks. I then lightly brush along my hairline & move along to my jaw line, following my natural bone structure. I recommend stepping back from the mirror to get a good idea of where you should blend or add more.
For highlighting, I like to use a highlighting pen & mark out the areas I want to highlight, following the image above. I then blend out those areas to meet my contour with a small blending brush. I finish the look with a shimmer powder on my cheek bones & the bridge of my nose. Below are the blushes & highlighters I recommend:
Voilà! Thanks to Brit, you are now a highlight/contoured beauty. Give it a try – you will be pleasantly surprised!