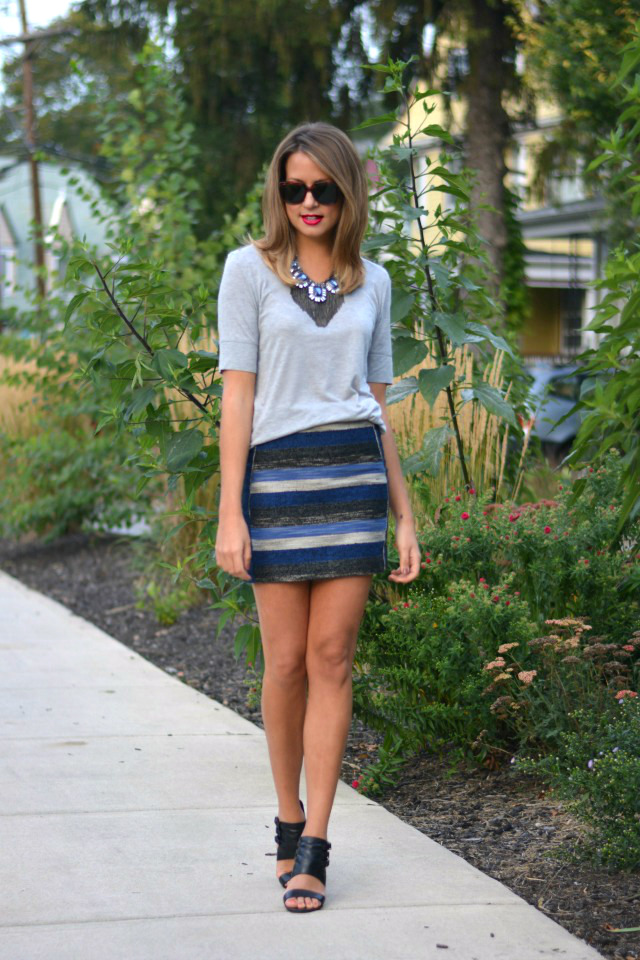 Wearing: c/o H&M Basic Tee, Skirt, & Necklace (found in stores!) | Zara Heels
Last week, on my way to NYFW, I hosted H&M's grand store opening in Marlborough at the Solomon Pond Mall. First, it was so exciting being able to introduce the folks of western MA to a store that I have shopped at for years – known for their cute budget friendly clothing. I mean, this necklace for $30? I die. I'm not one for statement necklaces but this guy takes the cake. Second, the energy was insane – there were hundreds of people waiting in line for the grand opening & the H&M team danced around to pump up the crowd. I was able to select 5 lucky winners to style & win a free head to toe outfit & let's just say, they were ecstatic.
Thanks for having me H&M & I suggest you all bee-line it to the closest store to shop my look!
---
---
3 comments
Leave a comment