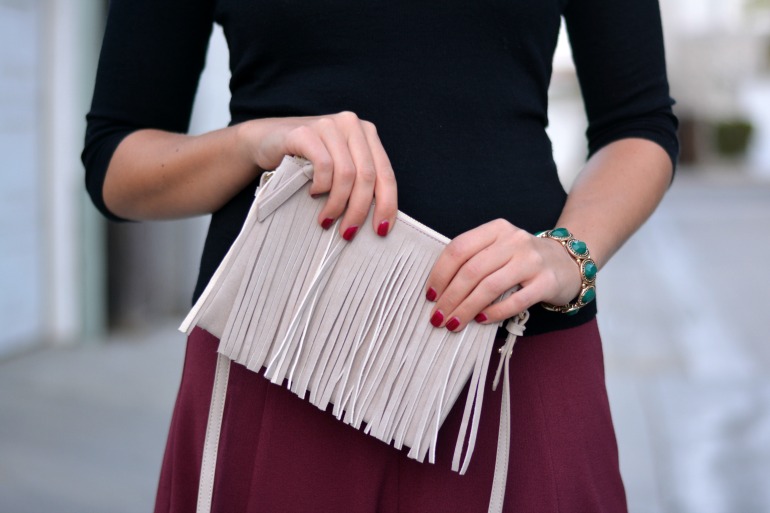 holidaze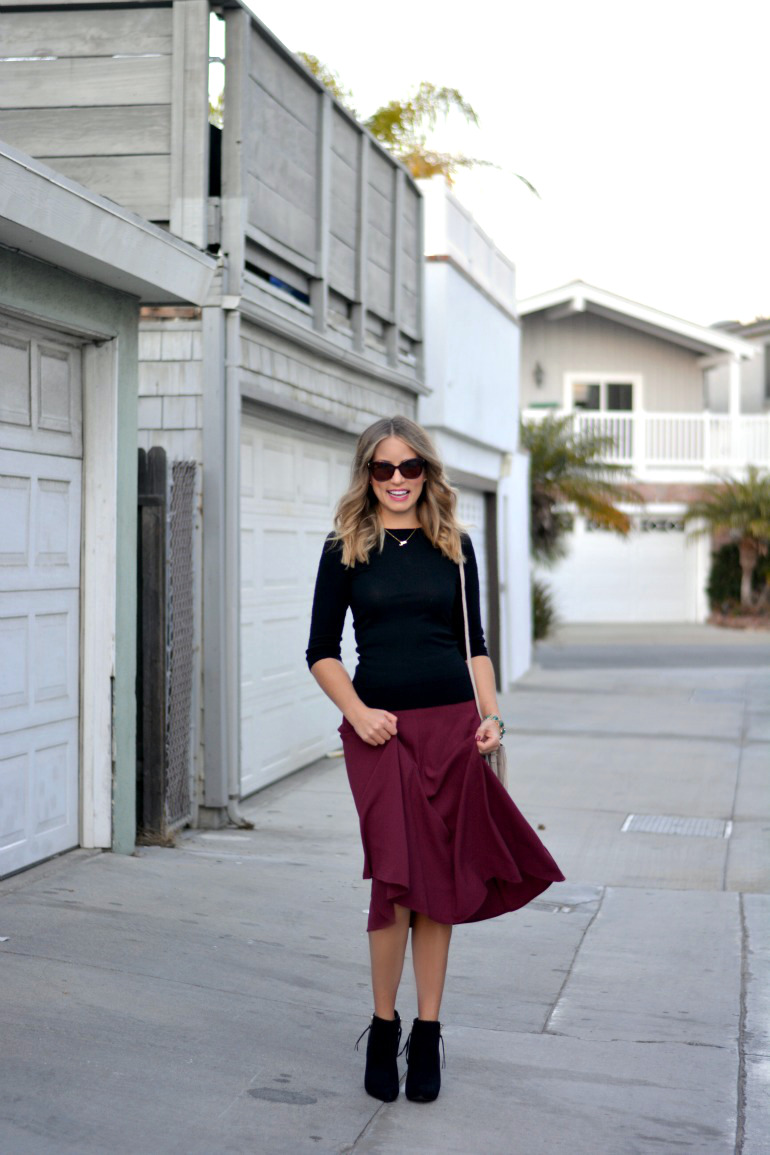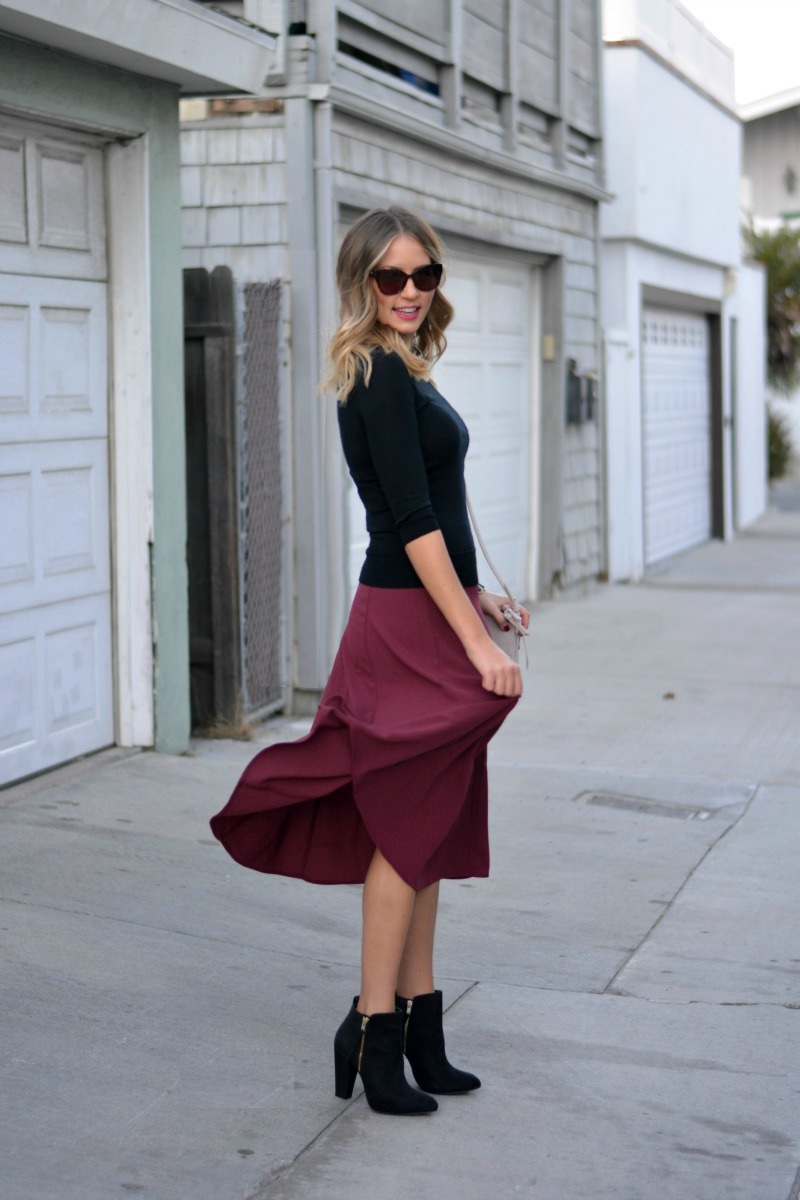 Wearing: J. Crew Tippi Sweater | c/o Old Navy Fluted Midi Skirt, Cross-Body Bag, & Jeweled Bracelet | Target Booties (similar) | Moon & Lola State Pendant Necklace | House of Harlow Linsey Sunglasses
I cannot believe Christmas is here! I swear I was just celebrating New Year's Eve, making a list of "reasonable" resolutions that I obviously didn't stick with. This year has been one wild ride & I couldn't be happier with where I am today. 2015 was a big year for me.. a lot of changes, both personally & professionally. I am so happy I made the move to California because it forced me to step outside of my comfort zone & not until you are uncomfortable do you really, truly grow as a person.
In lighter news, isn't this Old Navy midi skirt everything? I spotted it online & was surprised to find one left in store hanging on a size 10 hanger. Ugh, the disappointment. I literally scoured the store searching for my size until the Fashion Gods above me convinced me to take a glance at the tag & ah-ha.. it was actually my size! Fate. It didn't hurt that Old Navy was having a 50% off everything in the store sale, so I picked up this cute metallic fringe bag & bejeweled bracelet to complete my #holidaze party look. I plan on repeating this outfit for church on Christmas Eve before I snuggle up to my West Coast family for 24 hours of Christmas bliss. & do me a favor? Try to celebrate Christmas through the eyes of a child.. it's much more enjoyable that way.
I hope your week is merry & bright! Shop my exact look below.