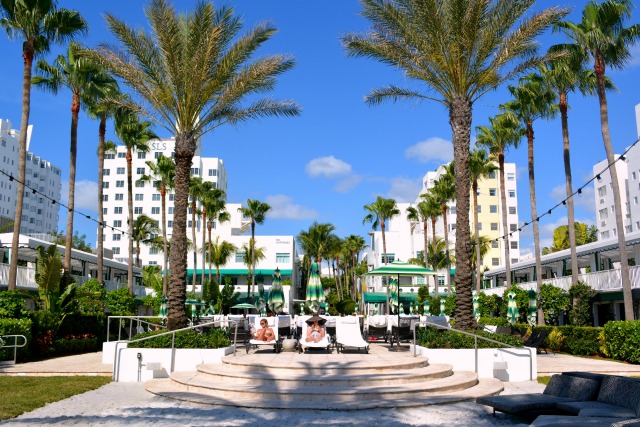 miami vice
Miami was a dream, & let me tell you why. Not only was the weather perfect, but I had a four day weekend with my two best friends that included nothing but sleeping, eating, drinking, swimming, & sun bathing. I mean.. a dream, am I right? Here's a quick re-cap of our fabulous girls weekend:
We stayed at The Surfcomber on Collins Ave. It was fun, trendy, located right on the beach, & they even hosted a free happy hour every day that included endless glasses of wine. No complaints here.
I'll never understand Miami fashion. Who wears heels to the beach? I lived in simple outfits, like this ASOS swing dress.
Nude. Yeah.
Palm trees make me smile.. just like that!
I've never drank so many frozen piña coladas in my life. True story.
Champs by the pool was a daily occurrence.
Point is, this vacation was long overdue & it included all of the relaxation that I needed. I came back to frigid New England 5 lbs. heavier & with a glowing orange tan but it was well worth it.