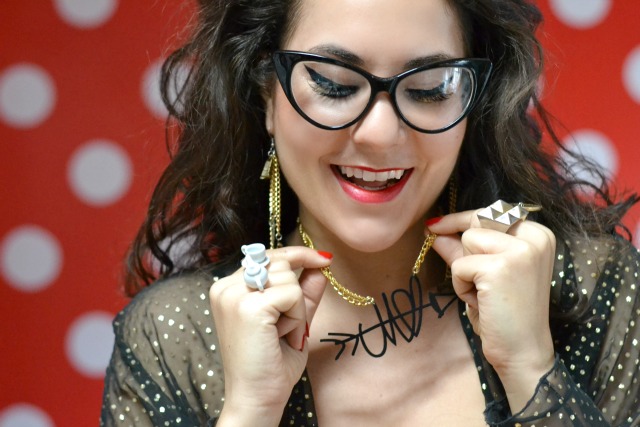 more mollo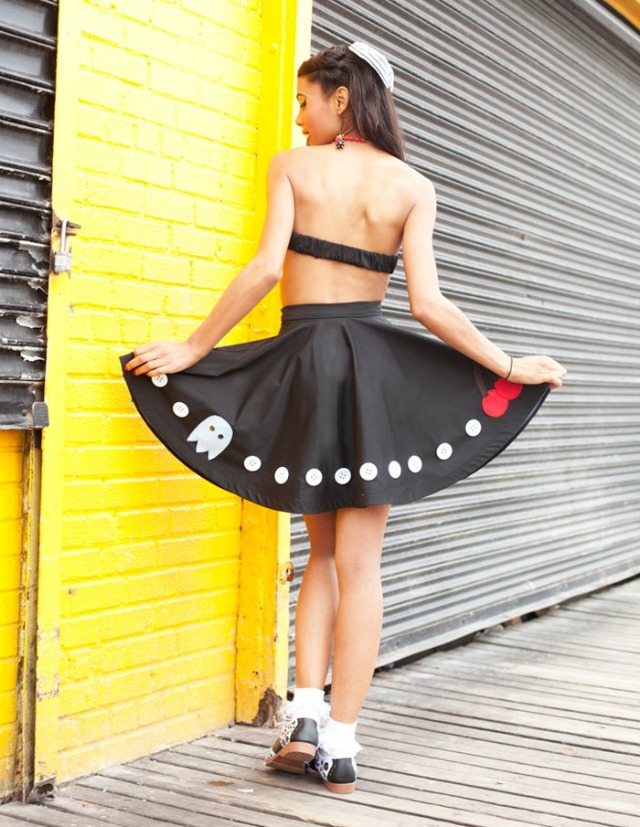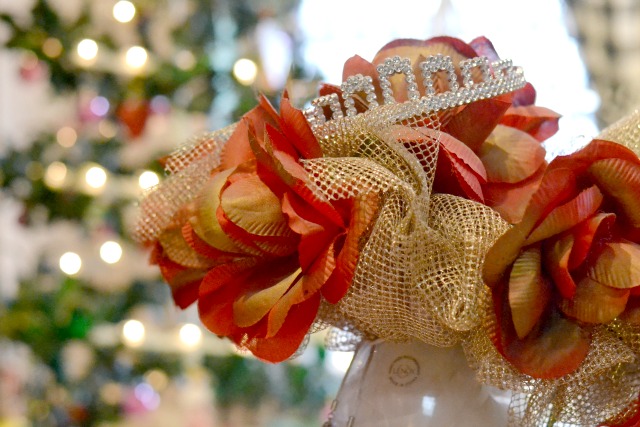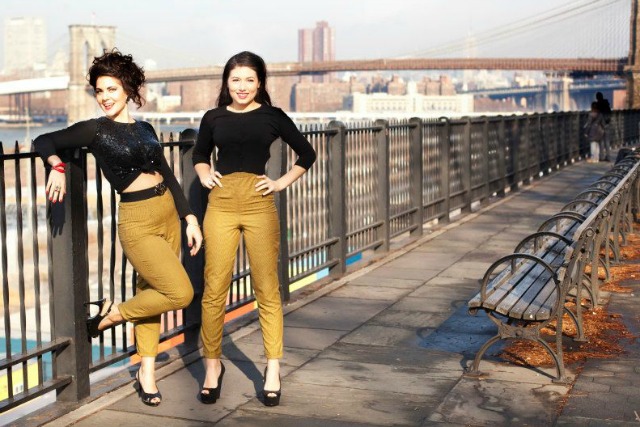 Images 2 & 4 via Katrina Eugenia Photography
While I was in NY, I made the trek to Brooklyn solely to meet Julie Mollo, a Brooklyn based fashion designer who is as cool & creative as they come. She is the genius behind this fun & flirty romper Katy Perry wore at the 2008 VMA's, as well as this, & this – eek!
She has created the infamous circle skirt, is fan of all things fun & funky, & has one kick ass studio apartment that is an adventure in itself – from tiara wearing flowers to polka dot walls. She was as cool as I imagined & beyond fun to chat with, as we spent the afternoon rummaging through her racks of clothes & swapping career goals over tea. Read on to learn more about JM & her pretty awesome life.
Who is Julie Mollo?
I am a Brooklyn based fashion designer of all things super fun & flirty! I am also a [single] homemaker extraordinaire – running my blog, Home Economics, where I post daily about food, fashion, & fun! 
How would you describe your killer style? 
I would compare my personal style & design aesthetic pretty similarly – retro, rock, & roll! I love circle skirts & studded dresses, acid washed denim straight from the stage, & red & white cotton gingham straight from a picnic.
What inspires you?
My designs have always come from a similar inspiration, but the results have always been different. Some collections are more retro than rock & roll, some classy and some sassy.
How did you get here? Here being a kick-ass Brooklyn based designer.
Growing up in Grafton, MA, I always knew that the small-town lifestyle wasn't for me. I only wanted NY, so I chose to attend college at the Pratt in Brooklyn. Brooklyn is the best. I've stayed in Pratt's neighborhood (Clinton Hill) where I've set up a living/working environment that I have inhabited for almost 4 years now – wow! I definitely worked through college, though, & made all of Katy's best-known pieces in my dorm room.
Designing for Katy Perry must have been a huge OMG moment!
In August of 2008, my BF called to ask if I'd been online that day. There were tons of images of Katy wearing two of my outfits on back to back dates of the Vans Warped tour. It was the first time I saw images of someone I didn't know personally wearing my clothes, & the first time that they had been worn on stage. I freaked! To top it off, a week later I stood on the side of the Today Show stage & watched Katy perform in my watermelon romper in front of America. Huge. 
Transplanted from central MA to Brooklyn, how has your style evolved throughout the years?
My style is definitely the most refined it's ever been. Not to say that my designs are more grown up, they're just as young & fun as ever – much more thought out. I understand myself, my process & my inspirations better every day.
What goes into designing & creating a garment?
Usually there isn't any blood, but there's usually a lot of sweat (my apartment's heat is crazy) & either none, or a ton, of tears – depending on my personal life. My outfits rarely go through a well sketched process. Most times, I get something in my head & impulsively make it. When designing a collection, I sketch & sketch & sketch, & then narrow down. Picking your final collection is always very exciting. Seeing that same collection that was drawn walk down a runway is even better. That realness makes it all worth it. 
Is the fashion world as glamorous as it seems?
Oh god, this industry is the worst! I am lucky that I have been able to compile a wonderful team of people that are very strong & who know me & my work very well. Having a support team, especially in a meanie industry like fashion is so, so important.
What are some words of wisdom for those who want to start a career as a fashion designer?
If you're insane, go for it! It's a grind, but I wouldn't have it any other way.
Who, & what, inspires you? 
The silhouettes & lifestyle of the 1950's & the city of NY are all huge influences on my designs. I love very literal designs – when I am inspired by something it shows, whether it be a piece of fruit, a shark, or a treasure map, you see it on the garment, loud & clear.. & usually sparkly!
What's next for Julie Mollo?
Production – I don't want to sew my clothes anymore. Also, a reality-with-a-purpose TV show based off my blog, called The Julie Mollo Show, is in the talks with a few production companies – you can view the pilot at JulieMollo.com! We will see what 2013 brings! Fingers crossed!
A huge thanks to Julie for taking the time to chat with me. To learn more about Ms. Julie Mollo, check out her interview with Seventeen Magazine here, & follow her on Twitter & Facebook for a daily dose of fashion!