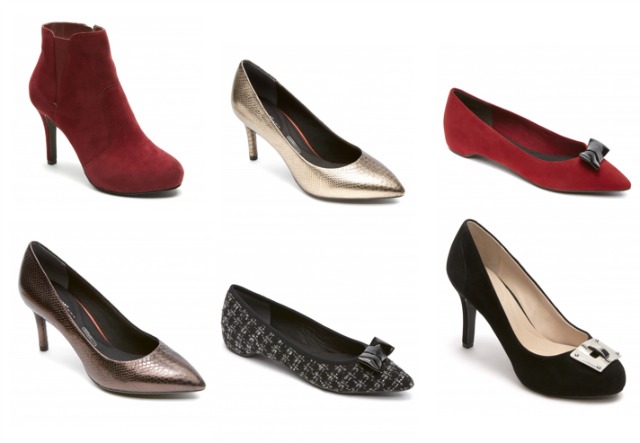 on the 7th day of christmas (closed)
On the 7th day of Christmas, Allie gave to you..
A pair of Rockport shoes, perfect for the holiday season! You've seen me rock a pair of Rockport shoes here & what I love about Rockport, is that they put comfort first. How many times have you gotten blisters or strolled the streets barefoot because you just couldn't trek another foot in your uncomfortable shoes? I'm guilty! Which is why Rockport wants to give you a pair from their holiday collection pictured above (based on availability). Just follow Rockport on Instagram & "like" thier Facebook page & enter in the Rafflecopter below. This giveaway will end a week from today on Tuesday, December 16th. Hope you win & are stylin' this holiday season!