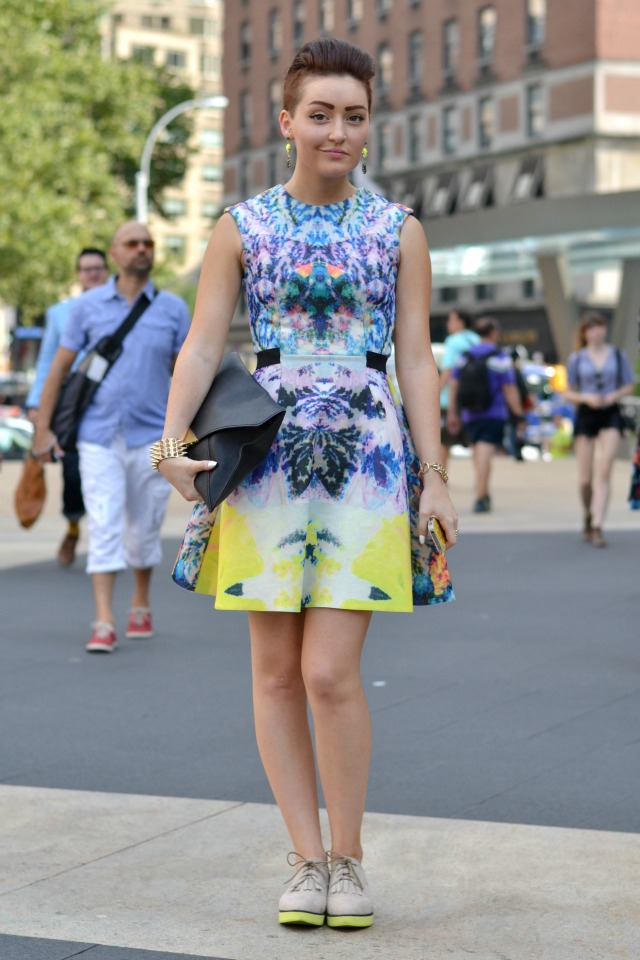 street style
The one thing I loved most about Fashion Week was being surrounded by fashion junkies who love fashion as much as I do. I decided to take full advantage of my outgoing personality & corner fashion mis-fit's outside of Lincoln Center for a street style post – capturing killer outfits, from a Florida entrepreneur (picture #3) to, ah!, a photographer from Glamour magazine (picture #6).
It was obvious that some people let their true colors shine, including but not limited to skirts that slightly resemble orange marshmallows, but an all black ensemble never fails. It's obvious fringe detailing, platform heels, & neon accessories are here to stay, at least for now. Even though I was caught up in the FW hype, running from tent to tent & gawking over fashion forward attendees, I secretly wish I had a few extra hours to spare to simply people watch. The beauty of New York Fashion Week is that it attracts an array of people, styles, backgrounds, & personalities, but we all share one thing in common: our love for clothes. 
By the way, today is the last day to enter the Alilgang giveaway! Check it out.