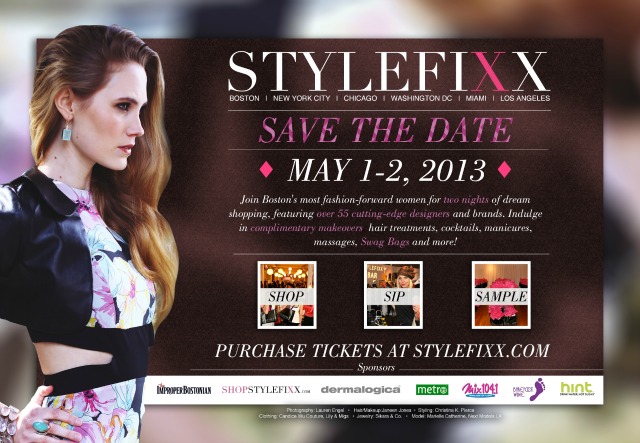 stylefixx giveaway (closed)
If you live in Boston (or Chicago or NYC), chances are you have heard of StyleFixx. StyleFixx is a shopaholic's dream come true, let me tell you.. dozen of vendors (showcasing everything from jewelery, beauty treatments, to bathing suits) under one roof for a night full of shopping, socializing, [complimentary] drinking, munching, & pampering. It's the perfect mid-week escape with your best buds!
Stylefixx is coming to town May 1st & 2nd & lucky for you, I have 2 tickets ($60 value) to give away! You can watch a re-cap of lasts years event below, or get all of the details at StyleFixx.com.
Enter to win by:
Leave a comment below with your contact info.!
Extra entry:
Tweet about the giveaway by clicking here
Good luck! The giveaway will run for 3 weeks until Tuesday, May 30th. Hope you win & hope you shop!