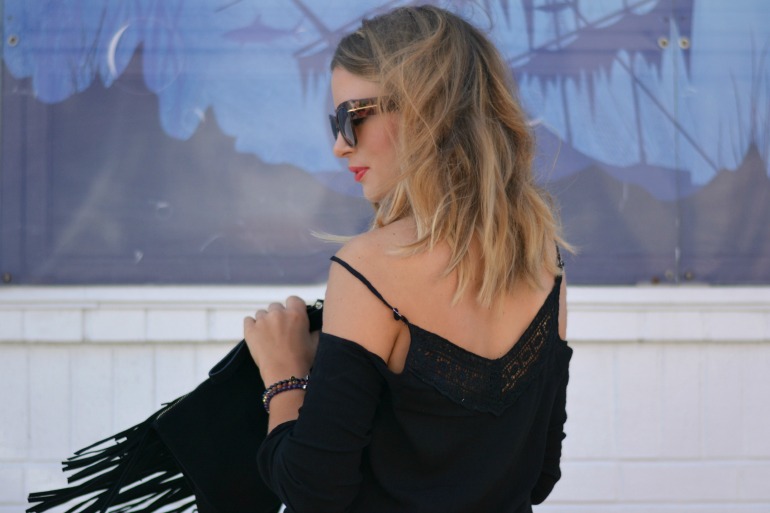 trendsetter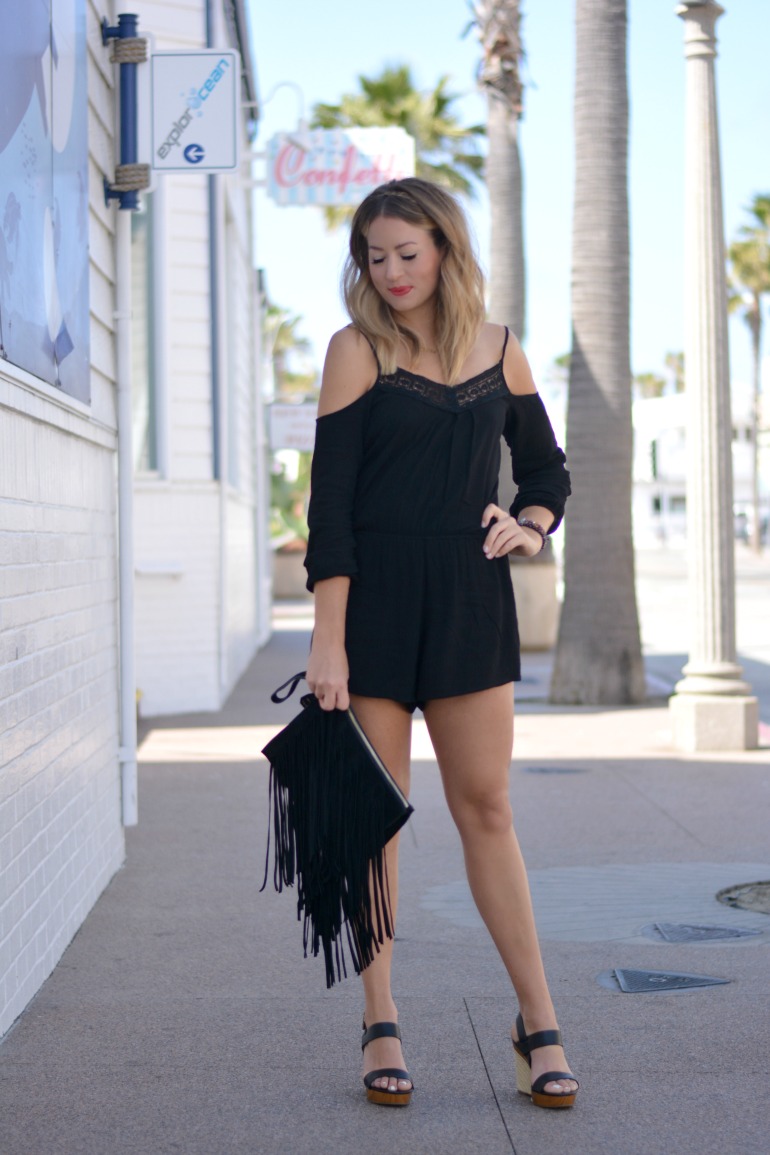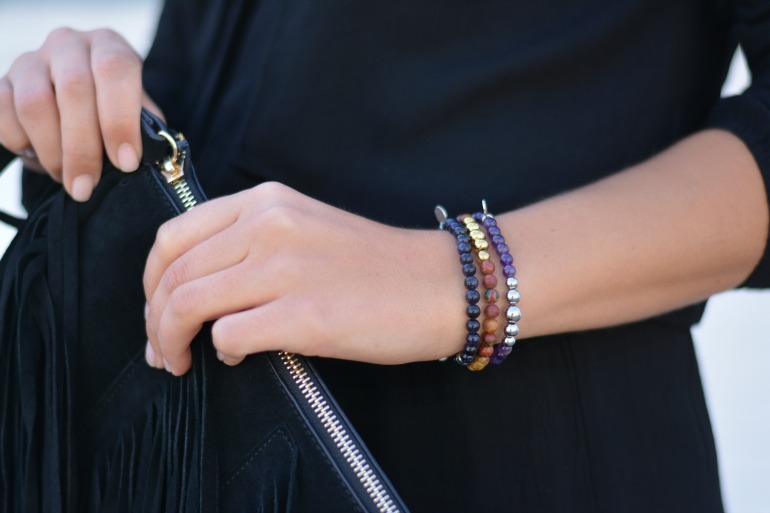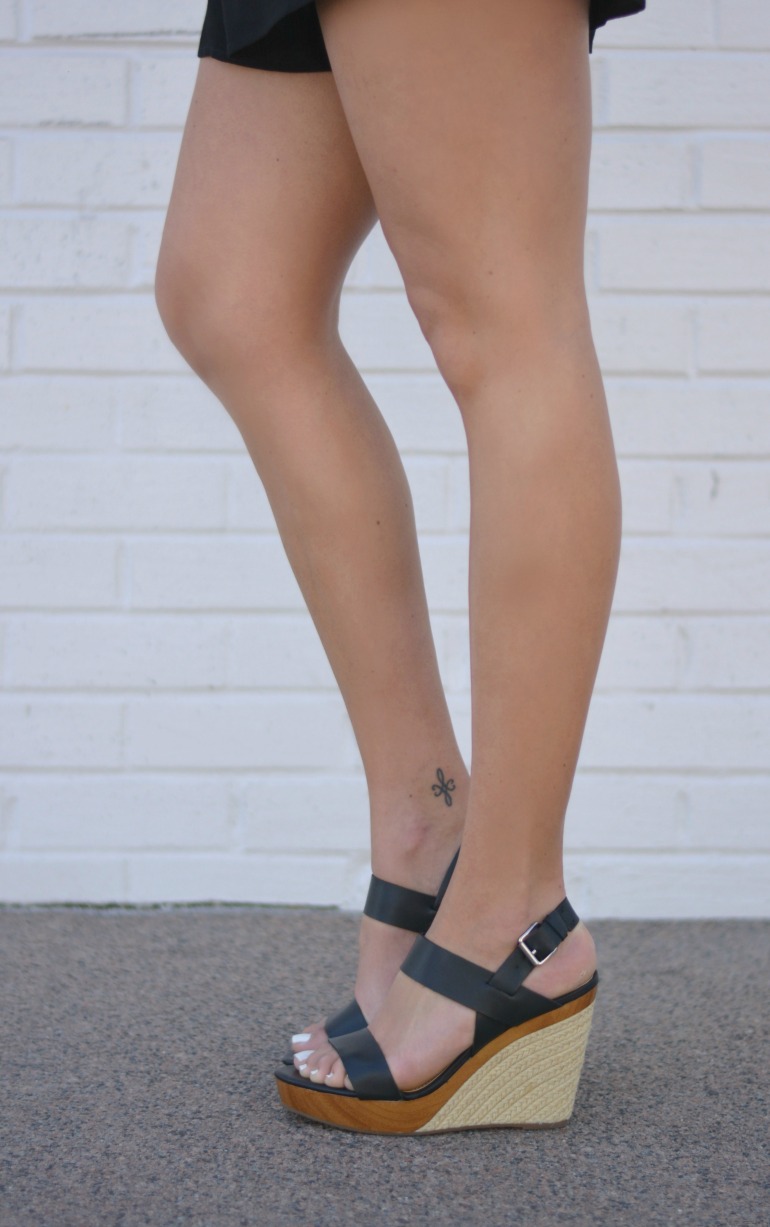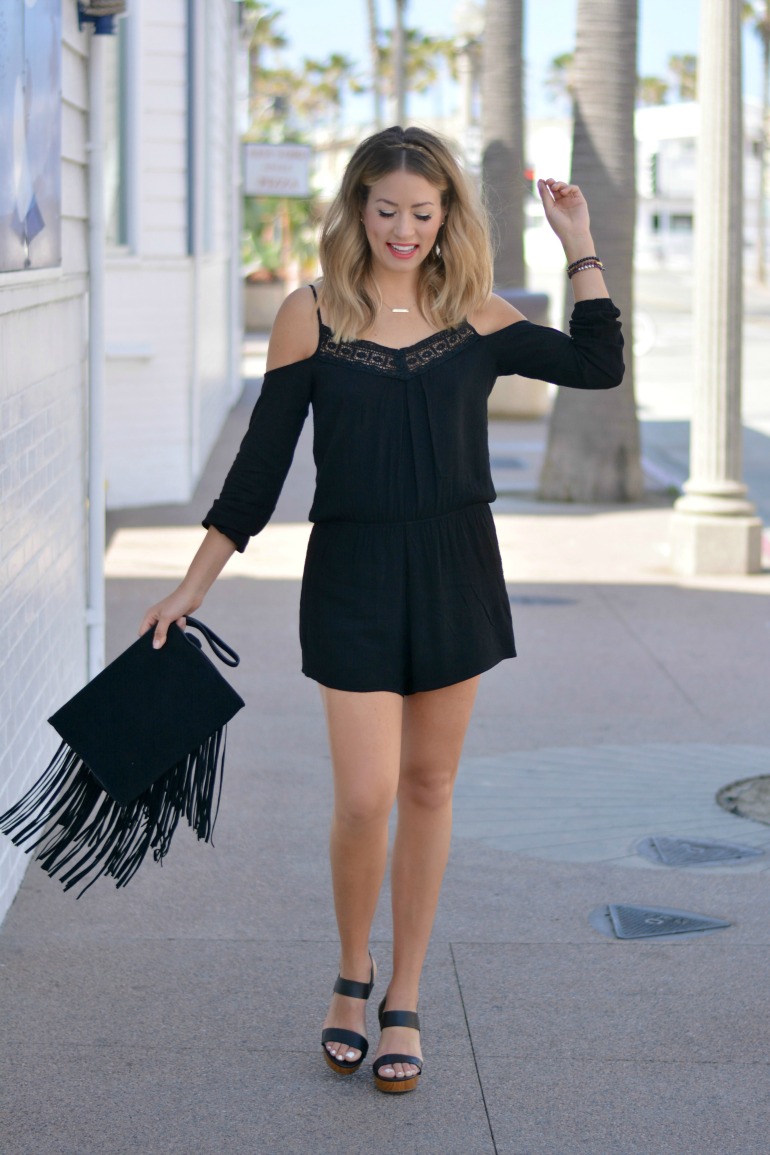 Wearing: c/o Lovestitch Eleni Romper (similar) & Very Volatile Platform Wedge via Studio 1220 | Forever21 Fringed Suede Clutch (for $39!) & Cat Eye Sunglasses | c/o Joseph Nogucci Bracelets | M.A. Gonzalez Photography
Ugh, rompers. I swear.. I could live in rompers for the rest of my life. This cute crochet Lovestich romper is from Studio 1220, a California boutique that also sells online.. for you Boston babes! If you remember this post, I stalked a girl wearing the cutest paisley mini dress & once she told me it was from Studio 1220, I bought it before I could blink. This romper has a similar story, as I saw it on Studio 1220's Instagram & messaged them instantly wondering if it was available for purchase online.
It fits like a glove & the cut outs trend is all the rage as of late. Since moving to California, my style has gravitated towards the bohemian trend since the weather (& lifestyle!) allows for it. A bohemian inspired clutch was on my list of things to buy & once I spotted this fun fringe clutch at Forever 21 (for ahem, $39!), I knew I had it to add it my overflowing closet. I could totally see myself rocking this outfit on a date or to the beach for a quick cover-up. Lucky for you, I'm offering all readers 20% off both the Studio 1220 website AND their Instagram (if you see something on their Insta but can't find it online, shoot them a DM!) with the code ALLIEWEARS.
Happy shopping & shop my exact look below! Thanks to my bae, Mark, for snapping these pics.