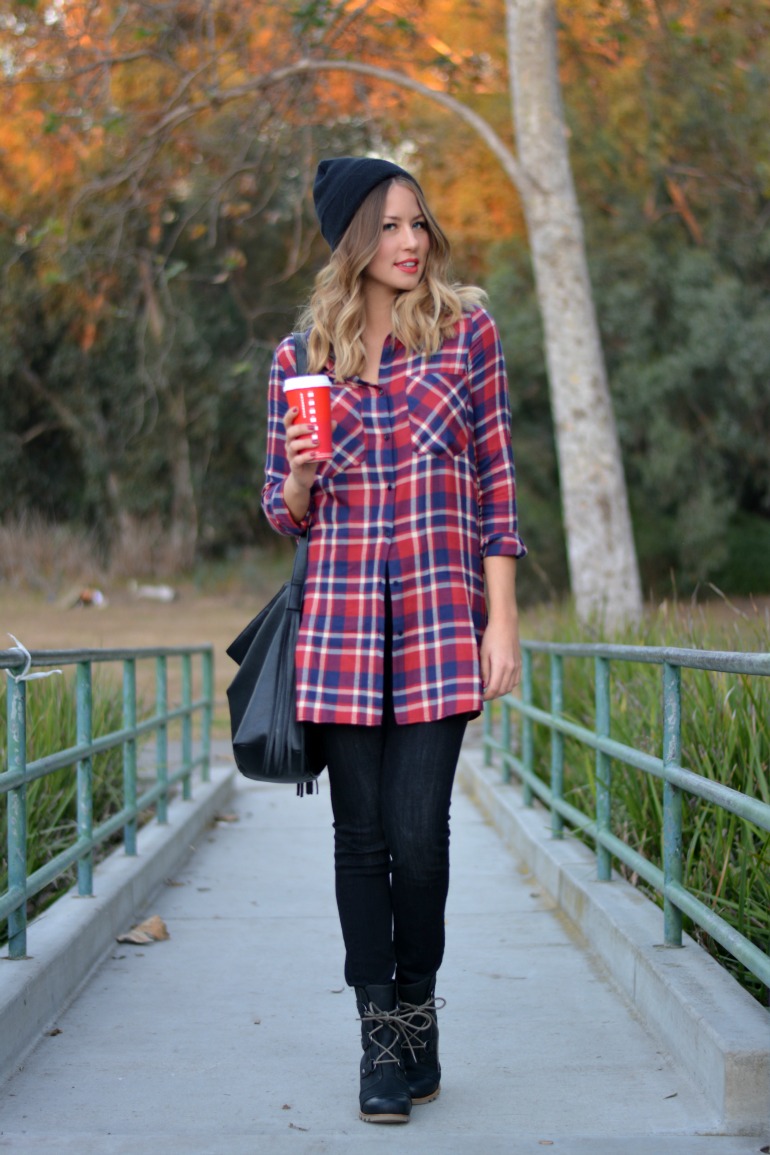 a SOREL snow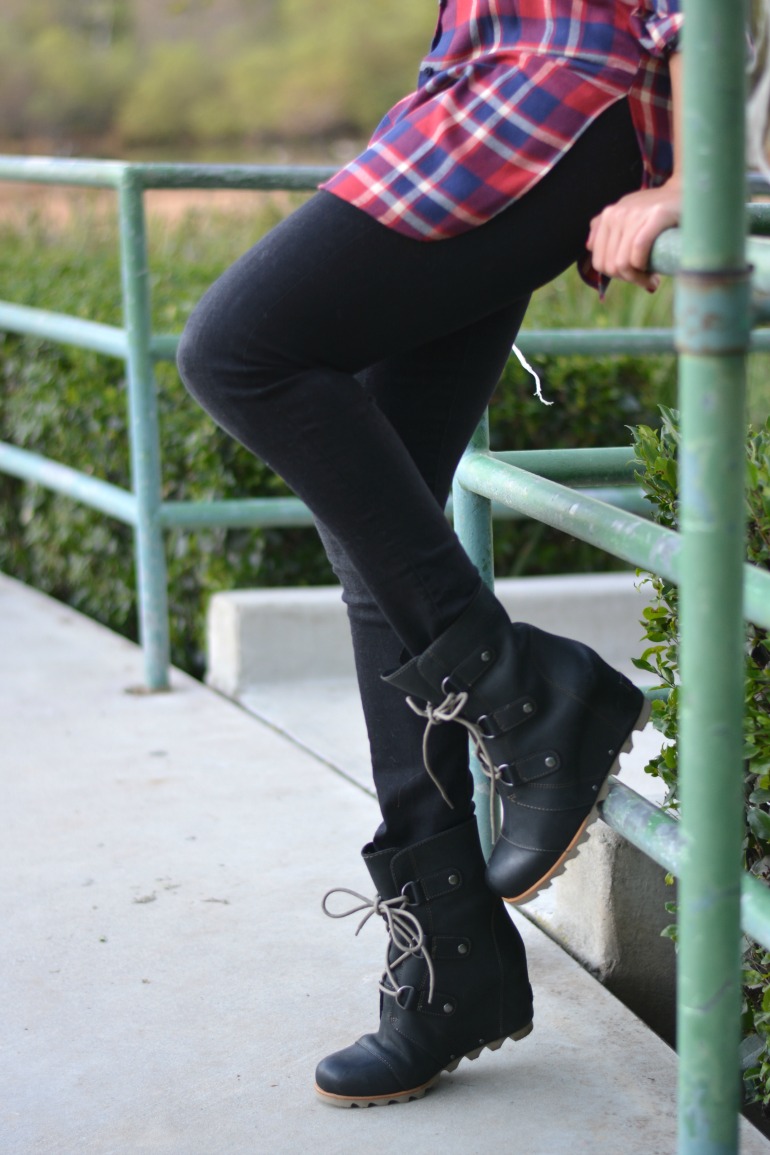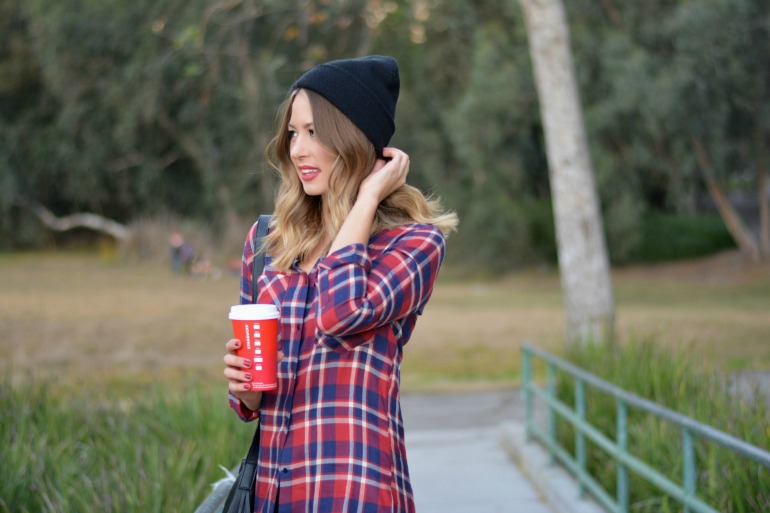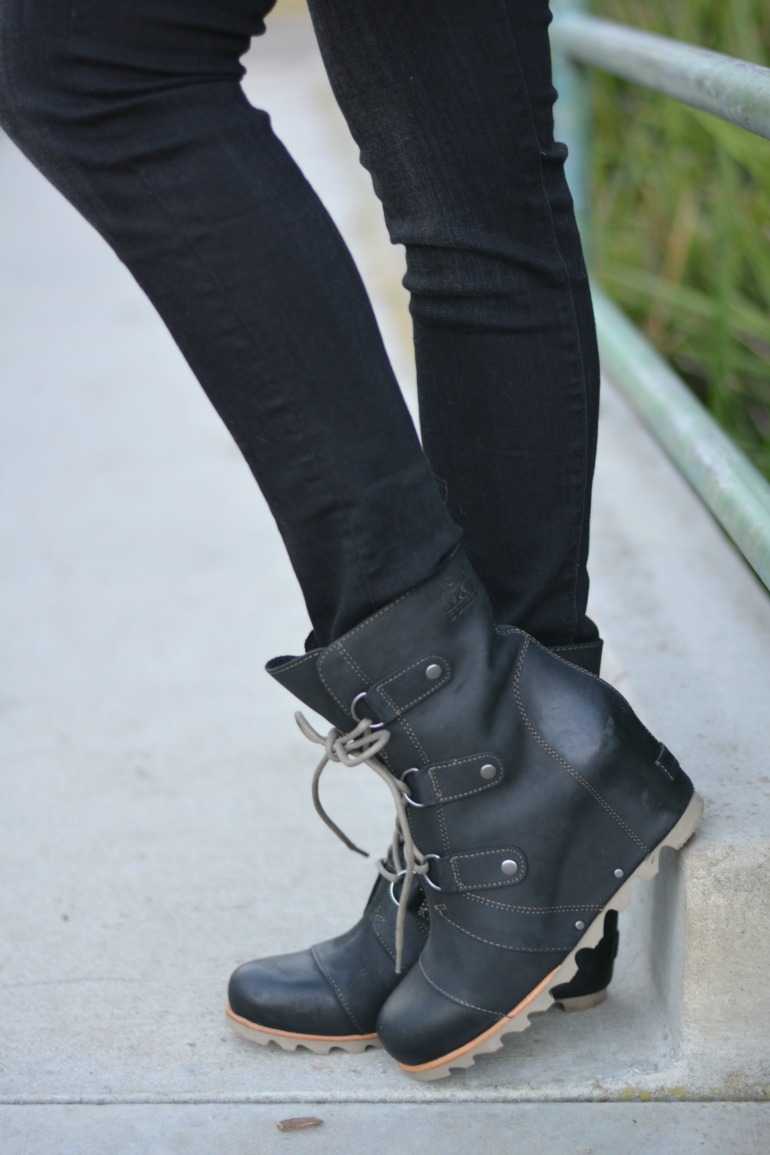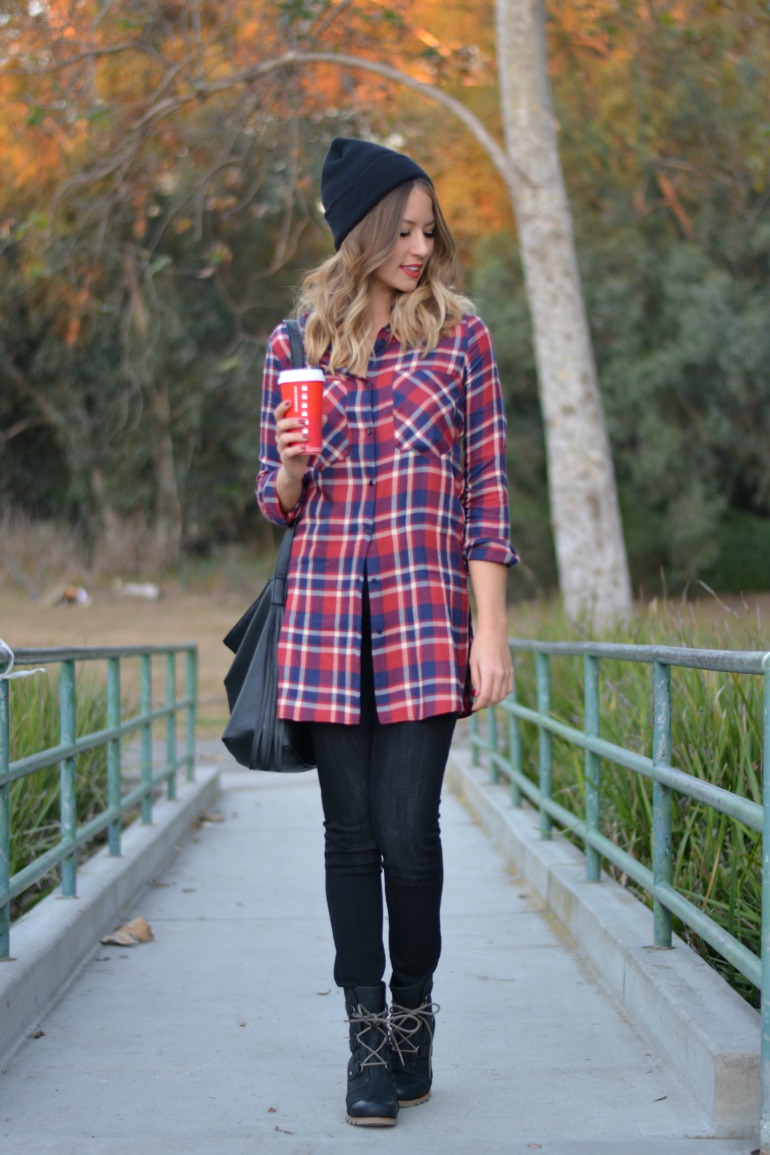 Wearing: Zara Check Shirt (similar) | Banana Republic Black High Waisted Skinny Jeans | c/o SOREL Joan of Artic Wedge | Gap Fringe Bag | American Apparel Lined Beanie
After surviving 27 years of Boston winters, I like to believe that I've learned the importance of functional winter boots. Now, add being a fashion blogger into the mix, & finding winter boots that are both functional & fashionable is one major win. I've always been a fan of SOREL & their chic snow attire, but lately they've been killing the snow boot game. Last week when I was home I hopped into their new Burlington Mall location to check out their inventory & fell in love with these Joan of Artic wedge boots. I'm not one to promote wearing heels in a snowstorm but when they're waterproof & made of soft leather, all ridiculous rules go out the window. Not to mention, the reviews online for these boots were insane. To think close to 300 women loved them enough to rate & review them (5 out of 5 stars!) convinced me that I made the right choice.
When I shot this post in Boston, the weather was unusually warm. I ditched the jacket for this shoot, but a black down jacket like this would pull this look together. I love that this plaid Zara button-up is longer than most, & these high-rise skinny jeans are my new favorite pair. SOREL has so many styles, you're bound to find one that fits your lifestyle – whether it's these furry snow boots, comfy slip-on slippers, or heeled rain boots. I love to wear high, thick wool socks (steal them from your boyfriend or, in desperate times, your dad) with my boots, jeans tucked in, to mimic that effortless look while still staying extra warm. Now, prepare yourself for one snowy winter & shop my look below!
& a huge thanks to my cousin, Em, for snapping these pics!