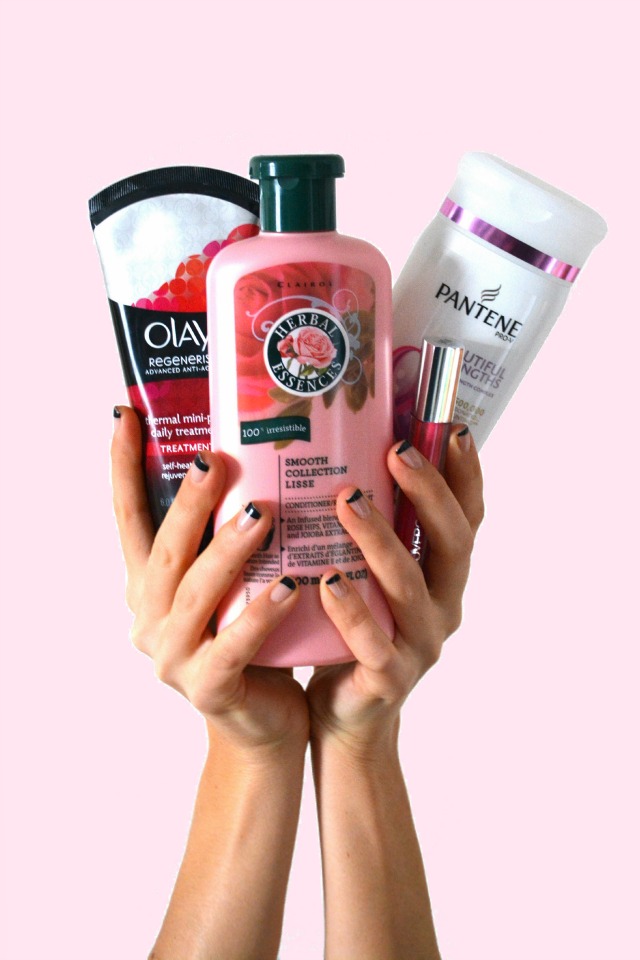 I have big news for you… ready?
As I mentioned here, I am one of ten style bloggers in the country who has partnered up with Procter & Gamble for the next 8 months (count 'em…) as their Boston representative in a new Beauty Collective series. So cool, right? The other bloggers & I, from LA to Houston to Chicago, will be sharing with you our favorite goodies from Procter & Gamble & how we use these beauty products to look, & feel, beautiful. If you don't know who Procter & Gamble is, they are the world's largest retailer of consumer goods, featuring awesome companies that most of us use every day. Like, those face creams from Olay, that lip gloss from CoverGirl, that hair mousse from Aussie, that body wash from Herbal Essences, & that strengthening shampoo & conditioner from Pantene. Not to mention, that dandruff killer from Head & Shoulders, that amazing hair dye from Clairol, that sweat stick from Secret, & those awesome hair products from Vidal Sassoon.. just to name a few!
Throughout the next 8 months, I'll be posting several beauty blog posts, as well as sharing my tips & tricks on Instagram – look for the hash-tag #bostonbeauty to see a compilation of all my P&G posts! I'll also be partnering up with these other awesome bloggers to collaborate, run giveaways, & make sure we get the word out to all of our readers how style bloggers from coast to coast are using P&G products.  Just a huge FYI, but every product that I endorse I believe in. If you see it on my blog, then I like it enough to share it with my readers… & I hope you like it, too!