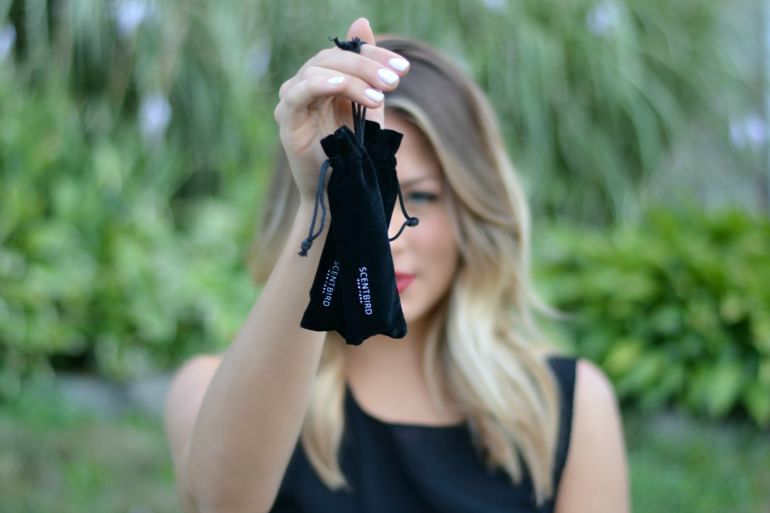 Wearing: H&M Top with Fringe (similar for $12)
When it comes to perfume, I am clueless.. I usually find a scent I like at Sephora, ask for it for Christmas (thanks, Mom!), & use it throughout the year. When Scentbird reached out to me explaining their business model, I was pumped. I decided to try it out for myself & give you gals an honest review here on the blog.
For only $14 a month, Scentbird lets you sample a new designer scent every 30 days. You add perfumes onto your queue & every month, Scentbird sends you your next perfume. A 30 day supply of perfume comes in these cute purse-worthy bottles, & once your supply is up another is on it's way!
I took a chance & selected a scent (La Vie Est Belle by Lancome) that I've never even heard of, let alone smelled, & I've been wearing it non-stop.. definitely asking Santa for it. As a girl who doesn't wear perfume often, I can't attest that I'd be willing to drop $14 a month for this service but if you are a scent addict like most females, this is a great way to discover new scents!