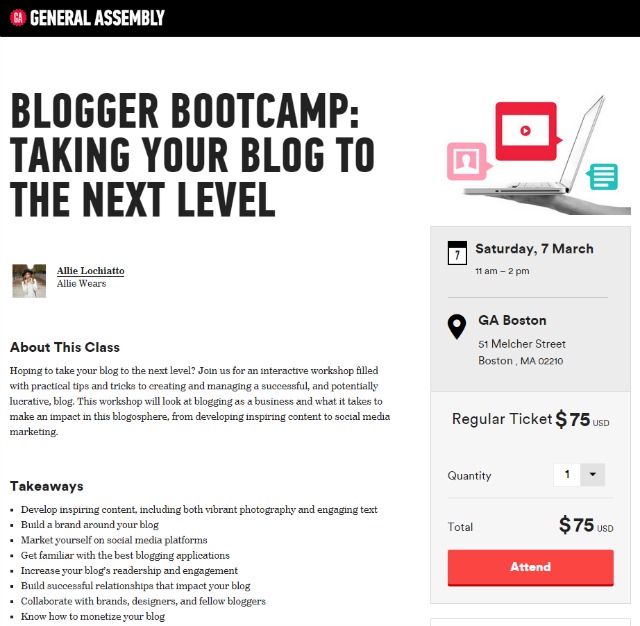 blogger bootcamp
I've missed you! I hate to admit it but blogging has taken a back seat the last few weeks as I was sick, Boston was hit with
three (THREE!) snowstorms
, & there is absolutely no where to stand outside in a 60 mile radius without ruining my precious suede heels which is why.. I'm going to LA! I leave tomorrow & have a boat load of clothes ready to be worn & shot for y'all so, stay tuned!
In other exciting news, the panel I hosted in November was such a hit that I decided to partner up with General Assembly yet again to host a Blogger Bootcamp on March 21st! It's a 3 hour bootcamp that will take place downtown & I will cover all of the blogging basics, from creating inspiring content to marketing yourself successfully via social media outlets. Not only that, but it's a great opportunity to network with fellow Boston bloggers (the Boston blogger community here is awesome!). There are only a set number of tickets so if you'd like to attend, click here & purchase one.. go, go, go!
Hope you're staying warm!