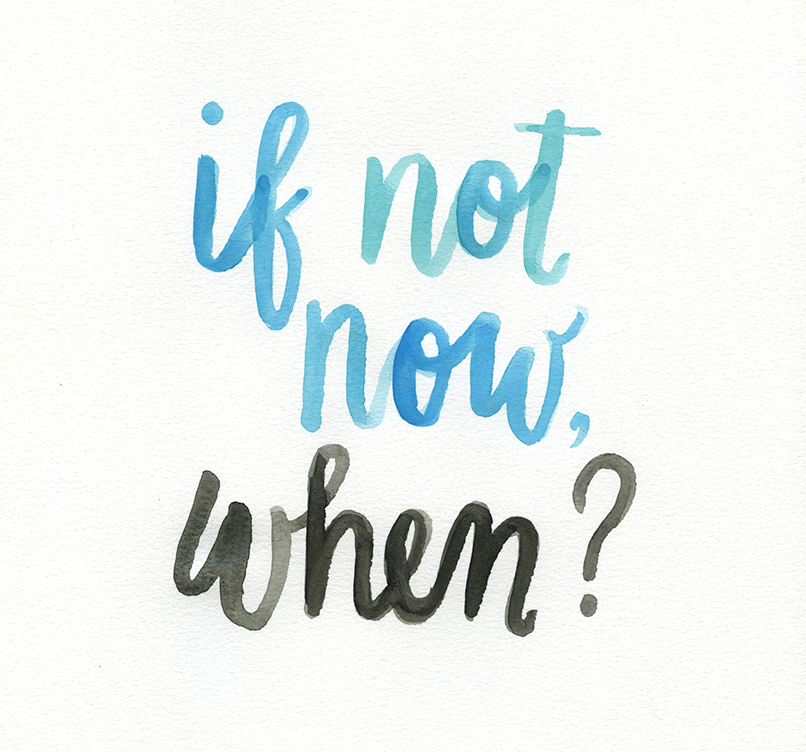 About damn time I re-brand this blog.. introducing a new logo, a better tagline, & a pretty site re-design! Let me tell you, migrating from Blogger to WordPress is not easy. I am so lucky to have 5 years of technology consulting experience under my belt to help ease the stress of a blogging-platform-switch of a nightmare.
I've been wanting to re-brand Allie Wears for quite some time because this blog is no longer a hobby, it's a job. Say what? Long gone are the days of unorganized widgets & social media icons stolen off Google. It was time to be legit & professional! I aimed for a clean & fun design, easy to use navigation, & an organized layout that was user friendly because I want you to stay on my blog.. not leave, duh.
So, Julie over at Posh & Prep painted this quote for me (my favorite quote!), which has applied to many milestones in my life. While at a networking event three years back, I saw this quote painted on a wooden sign which pushed me to take the leap to start blogging. If I kept thinking about it, talking about, would I ever do it? & look where it got me! When I was debating whether to leave my comfort zone at my last consulting firm & move on to a new one, this quote played a large part in helping me making that decision. Those nights when I chose to code HTML to perfect this blog design when I easily could have been out drinking champs with the girls, this quote pulled me through. In the end, this quote rules.. & so does my new blog! I hope you like it, readers, & as always, thanks for supporting this blog & I!