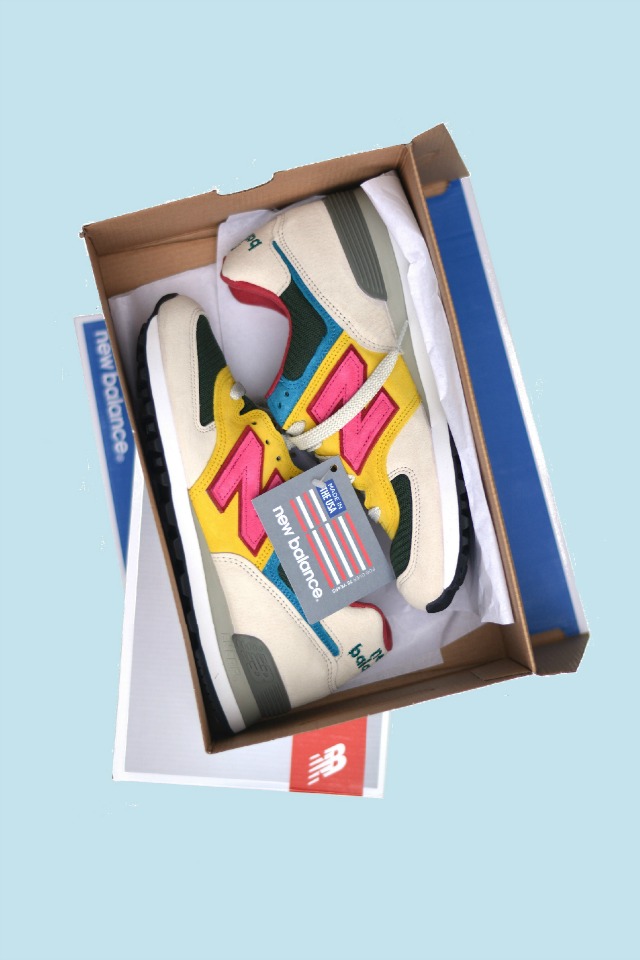 Wearing: c/o New Balance 574 Custom Sneakers (designed by moi!)
Everyone knows New Balance, but did you know that they are the only major company to make athletic footwear in the USA? It's hard to find clothing, let alone sneakers, that are made locally & to hear that New Balance is one is a breath of fresh air – especially since they are headquartered right in Boston with five factories in New England!
Lucky for me, New Balance asked me to cover Boston Calling Music Festival this weekend, all while sporting a pair of custom NB sneakers made right here in the pretty U.S. of A. It all ties back to their MiUSA Heritage of Craftsmanships Tour – a tour that is stopping at music, art, & food festivals across the country for the entire summer to teach you, the consumers, more about domestic manufacturing & NB's heritage of craftmanship! New Balance will have a MiUSA booth at Boston Calling (look for me there!) where you can see custom products, customize your own pair of sneaks, & take part in fun, interactive elements.
The whole process to customize your own pair of NB sneakers is beyond cool. The site is simple, yet interactive, letting you choose everything from the color of your laces to the color of the iconic New Balance logo. The best part is, you can see how your shoe will look (from all angles) before placing your order! Who wouldn't want to rock a pair of sneakers that have you & your style written all over them? I even had "Allie Wears" threaded into the back.. um, how cool!
I'll be at Boston Calling with New Balance on both Friday & Saturday! Send me a tweet & come say hi!