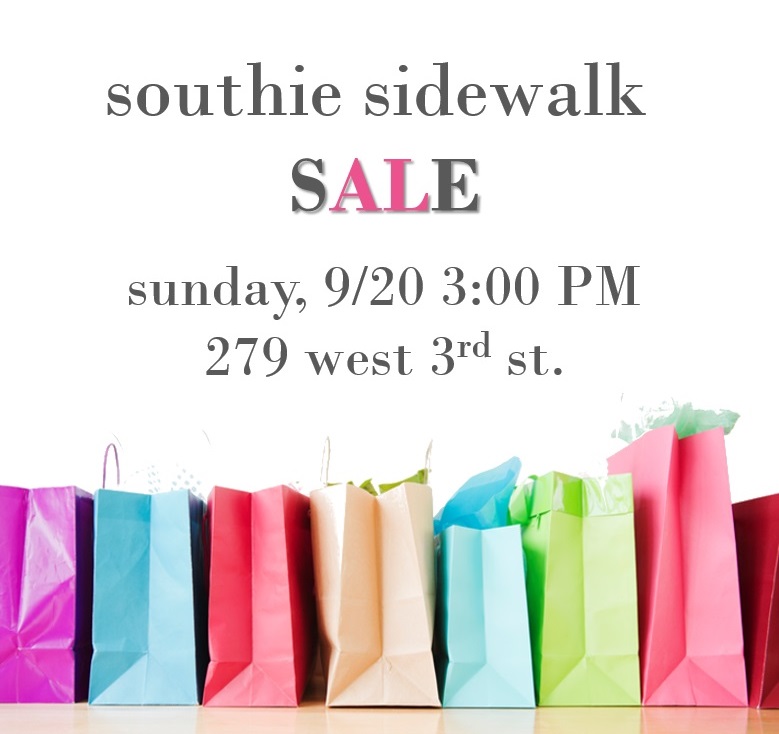 This Sunday at 3 PM I am having a Southie Sidewalk Sale outside my apartment featuring my closet – eek! Preparing to move across the country was my chance to purge & it feels really good to get rid of things that you want to wear, but you know you nevver will. I will be selling absolutely everything, from designer jeans to mini dresses to active wear to high heels – plenty of things that have been featured on the blog (like this outfit & these heels & this top), things that never been worn, & clothes that still have tags on them.. gasp! Luckily, as a blogger, I get a lot of things for free. There are plenty of times businesses send things to me that I don't wear, usually because they don't adhere to my personal style. But! That doesn't mean they don't adheere to yours.. muah haha.
I will have a few racks & tables set up & everything will be priced from $10 to $30. Not only would I love to see my clothes continue their legacy here in Boston even after I'm gone, but  I'd love to meet you before I make the move!
The sizing is as follows:
Shoes: I wear an 8 1/2 but there are several that range from 8 to 9.
Pants: Jeans range from 27 t0 30 (oops, freshmen 15) & pants range from size 4 to 6.
Tops: Most are size Small, but there are some Extra Small & Mediums.
Dresses: Dresses range from Small to Medium & size 2 to 6.
Hope to see you there! & if you have any questions, please shoot me an e-mail here!