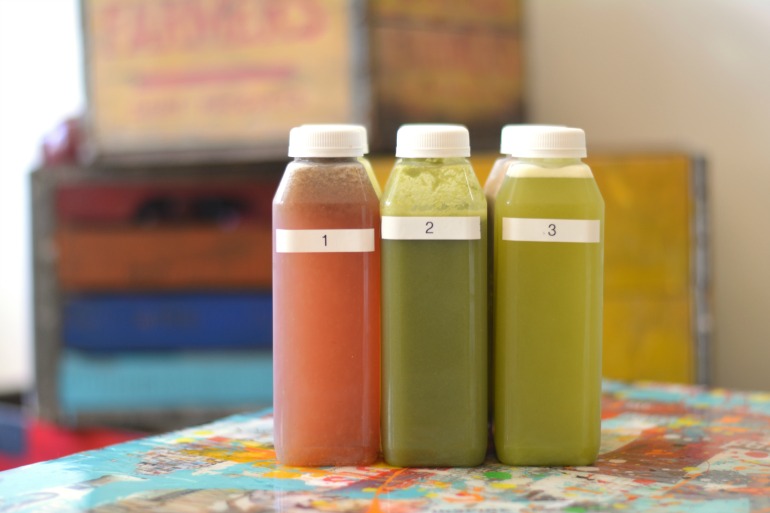 First, let's preface this post with saying the main reason I decided to juice cleanse was because I booked a photoshoot with Ford (car model, say what?) & figured there's no better way to look slim & feel slim like drinking straight up juice for 72 hours.
I've featured The Juice Box before & have been wanting to try one of their juice cleanses for months. I decided to do a 3 day Live Green juice cleanse, which consists of 6 juices a day (picked up the morning of) for $44 a day. A few people commented that that price was a bit high, but honestly, there's no price I wouldn't pay to look good & feel great. Now, let me break it down..
Juices
Mint Berry: Alkaline Water, Raspberries, Mint Leaves
TDS Green: Romaine, Spinach, Celery, Apple, Pear, Lemon
Pineapple Mojito: Pineapple, Cucumber, Mint, Alkaline Water
Power Up: Cucumber, Green Apple, Ginger, Lemon, Tumeric
Licorice: Fennel, Green Apple, Mint, Ginger, Alkaline Water
Date Night: Almond Milk, Dates, Vanilla Bean, Cinnamon
Day 1
8 AM: Not only did I sleep through my 6 AM spin class, but I woke up wanting anything but juice. But alas, I was excited to start my cleanse & rushed to The Juice Box for my first day of juices. The first juice is watermelon water, more or less, & is pretty tasty. I can do this!
11 AM: That plate of cookies next to my desk is not helping, so I down juice #2 which is as green as a garden. Then, I force myself to drink hot water with lemon so I don't think about the cookies.. mind over matter!
1 PM: As the rest of my team goes to the Chicken & Rice truck (jealous!), I write this blog post while sipping juice #3. It's pretty good, no lie.
4 PM: I'm hosting an event tonight at Second Time Around so I need fuel. Not looking forward to being confronted with a table full of champagne & cheese cubes while on a juice cleanse. #bloggerproblems
6 PM: Of course, I can't find anything to wear so I struggle through my closet while drinking juice #5. & I'm late to my own event.. figures.
8 PM: Mm, Date Night.. you're delicious!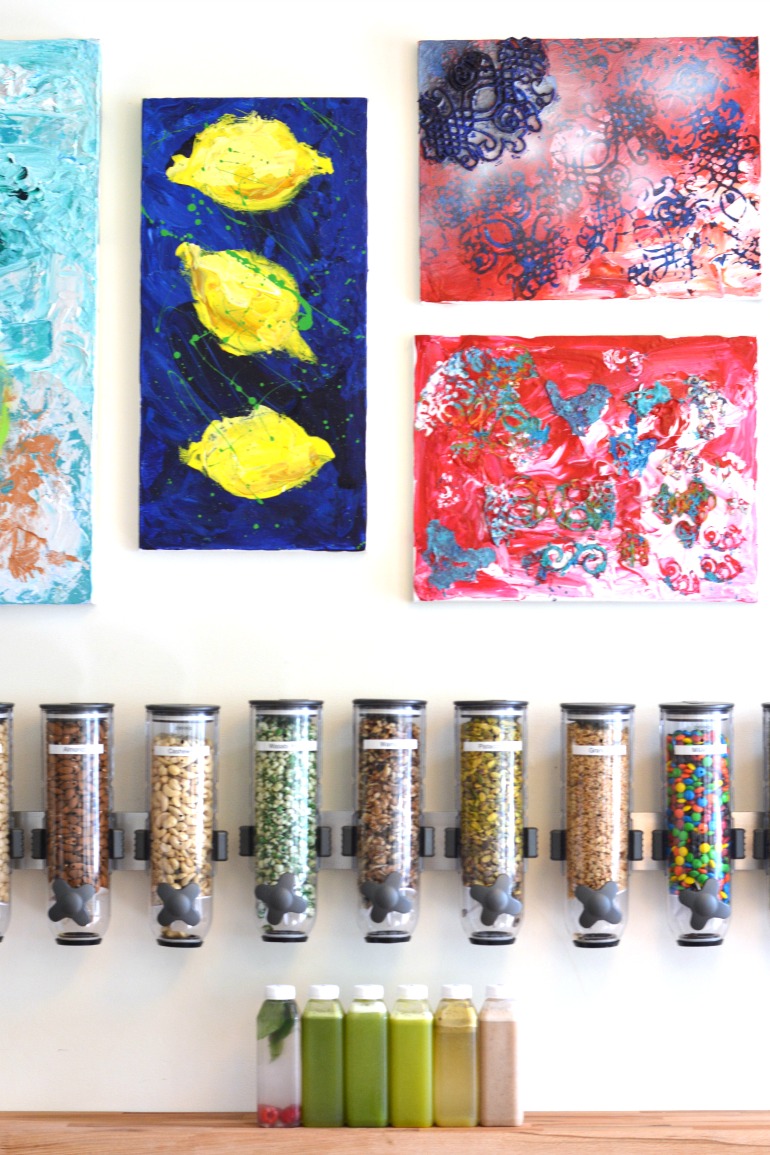 Day 2
I woke up feeling skinny.. um, the best. My mentality is that if I can survive one day, I can survive one more! I rushed over to The Juice Box to pick up Day 2 & plopped myself on the couch, ready to work from home.
9 AM: Nothing like a little mint & raspberry infused water to get the juices flowing.. no pun intended, muah-haha.
11 AM: To pass the time, I whitened my teeth between juice 1 & 2. So smart, right? Now I'm hangry & ready to down juice #2 while watching Chopped. Not smart, right?
1 PM: While working from the couch, I sip juice #3 slowly but surely. Tip: drink it with a straw.. it's more enjoyable, yas?
3 PM: It's true that juices fill you up, so I make sure to have my 4th juice an hour or so before I plan on exercising.
6 PM: One spin class down, one more to go. I decided to inhale my 5th juice in between my double. It was something to look forward to while dreading loving another 45 minutes of sweat.
9 PM: Not going to lie.. I was legit looking forward to this juice. Is it even juice? It tastes like straight up candy in liquid form. I even tried to get fancy & blend it with ice to make it feel like I was eating ice-cream but that idea failed miserably.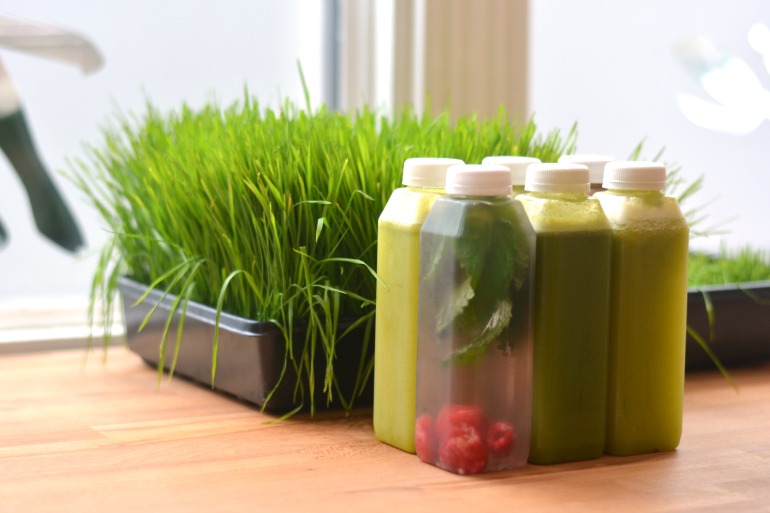 Day 3 
8 AM: Woke up starvin', Marvin.. but stopped  by Juice Box on my way home from The Handle Bar. I was a little disappointed to hear that the Date Night is made with store bought Almond Milk – I was expecting homemade Almond Milk since store bought is filled with 'ish. But, you win some, you lose some. I couldn't wait so I chugged my raspberry & mint water right in the car & headed to the gym.
11 AM: I leave for Portland today to prep for my shoot that's tomorrow (eek!) so I run around packing whlie drinking juice #2.
1 PM: Hop on the highway with my trusty co-pilot, juice #3.
3 PM: Obviously I stop at the J. Crew outlets (are you surprised?) & chug juice #4 in the parking lot.
5 PM: Okay.. I'm not going to lie. I have one of the biggest photoshoots of my life tomorrow & I have to be up & at 'em at 5 AM. As much as I'd love to finish this juice cleanse, I feel like I should consume actual food so I don't faint on set. So, I eat a salad topped with veggies. That's basically juice in leaf form, no?
8 PM: I contemplate drinking the Date Night but decided to save the extra calories & drink it tomorrow.
So, there ends my juice cleanse. I woke up the next morning ready to tackle the photoshoot, feeling skinny as a rail with glowing skin, & even drank yesterday's green juice for breakfast. Also, this is embarrassing to admit but I totally poured the final Date Night into popsicle molds & enjoyed them over the next few days. Let me live.
Final Thoughts
You can not to do a juice cleanse without will power. As a dear friend of mine once said as I reached for a handful of Cheetos at work: "Have some self control!" I kept repeating to myself that you can do anything for 3 days.. a shortened version of "You can do anything for 30 seconds!" which my instructor yells at me in spin class. Honestly, I felt full for only drinking liquid for 72 hours. The juices were delicious & I am already looking forward to my next one!