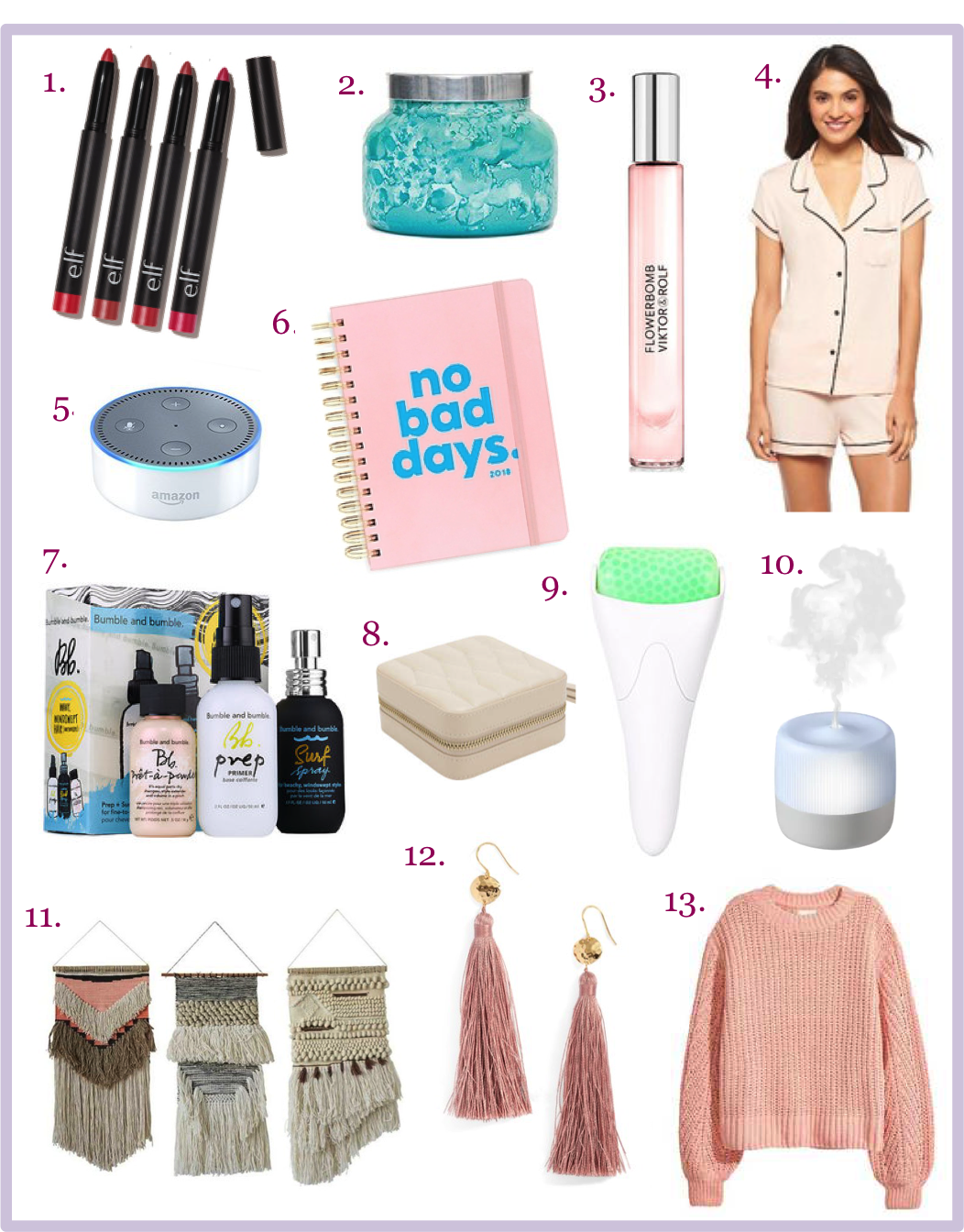 GIFT GUIDE FOR THE GALS
As a blogger, it's my job to stay up to date with the latest trends, whether it's a gadget, beauty products, & clothing. Below is a gift guide featuring 13 of my favorite things that I swear by. The prices range so there's a gift for everyone, whether it's for your girlfriend, your best friend, or your boyfriend's mother!
Happy Shopping! For easy shopping, click the links above or the picture below.