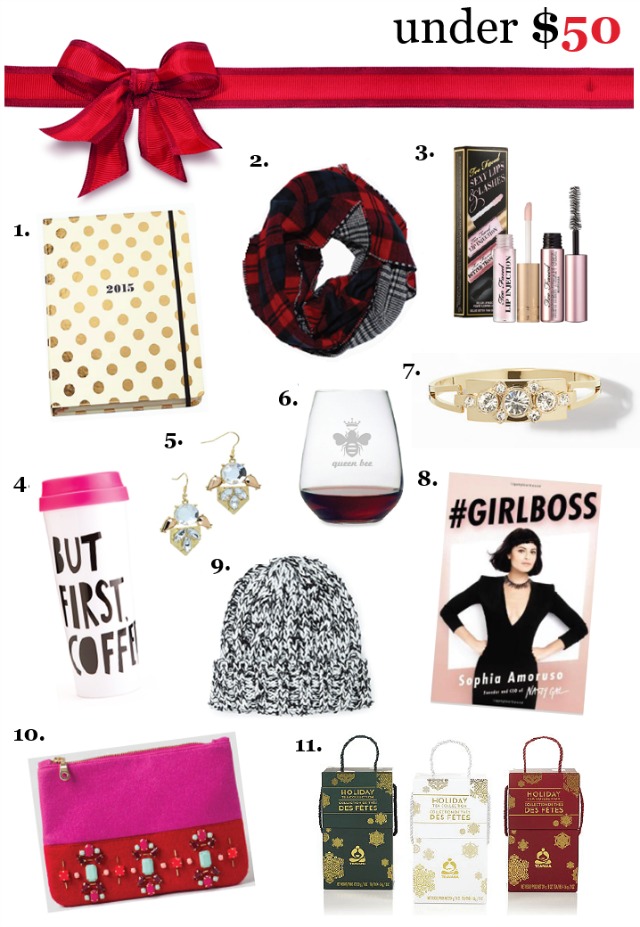 Holidays are fast approaching & my head is starting to spin thinking about everyone I need to buy gifts for.. friends, family, co-workers, my mailman!  I've been on the hunt for cute gifts that don't break the bank, especially for those kinds of friends that won't be in your wedding party but are always willing to indulge in a 5 PM happy hour after a long day at work.
My lovely intern, Cara, put together her top picks for those kinds of friends.. gifts that everyone could use & are all under $50! Click on the links below to start your holiday shopping:
Good-bye, turkey.. hello, holidays!