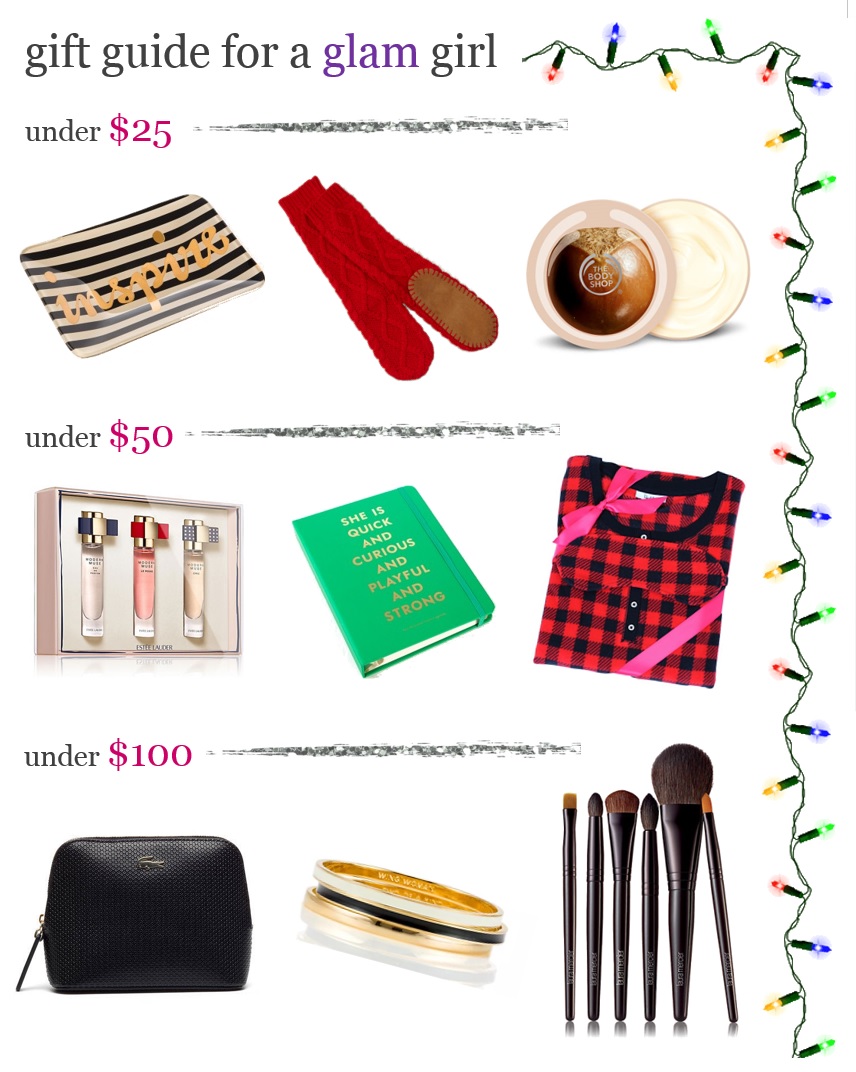 glam girl gift guide
As you may know, I am flying back to Boston this week to host the Gifts & Glam holiday event at The Shops at Prudential Center on Thursday! The event's going to be a blast & a great time to get a head start on your holiday shopping. My pop-up styling station (which will be set-up right near Club Monaco!) will showcase everything from my favorite holiday looks to an interactive gift guide featuring affordable gifts for you to buy the glam gals in your life!
Under $25
Under $50
Under $100
All of these gifts are available at The Shops at Prudential Center & I hope to see you Thursday to help you pick out the perfect gift!