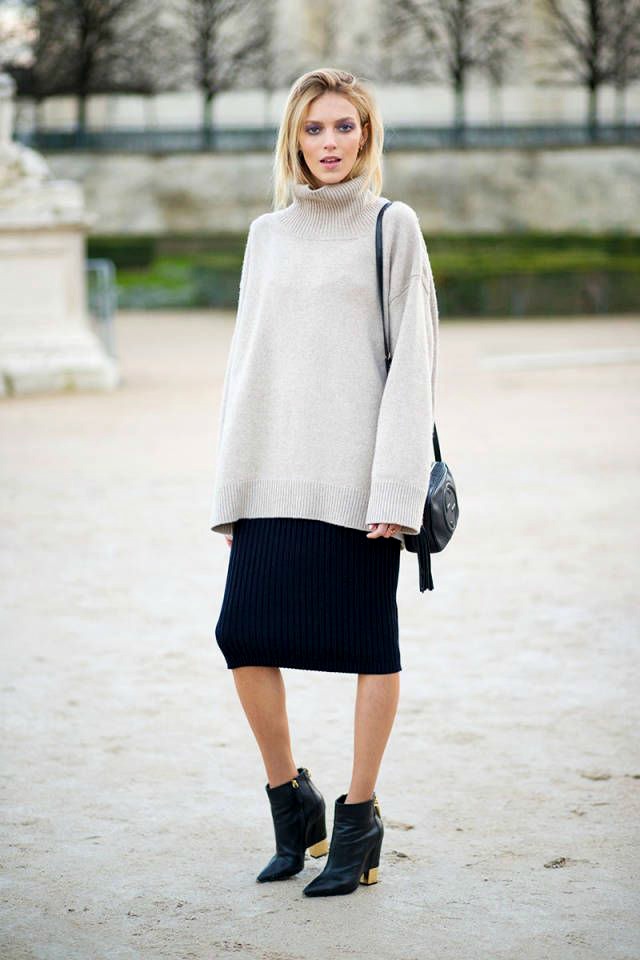 There is no doubt that all of you ladies have a pencil skirt in that unorganized closet of yours. I can not get over this trend.. I am all for it. I love, love the look of an oversized chunky knit with a tight fitting pencil skirt. It's classy, chic, with an unexpected element of cool.. not to mention comfy! I purposely bought this sweater just so I could replicate this trend, fact.
Midi pencil skirts are all over stores right now – even H&M has a slew of jersey knit skirts for super cheap. Pair one with a short, long, oversized, or tight sweater & you'll be one fashionable gal. Best part is you can eat as many pumpkin pies this fall & no one will have a clue!
Shop my picks below!