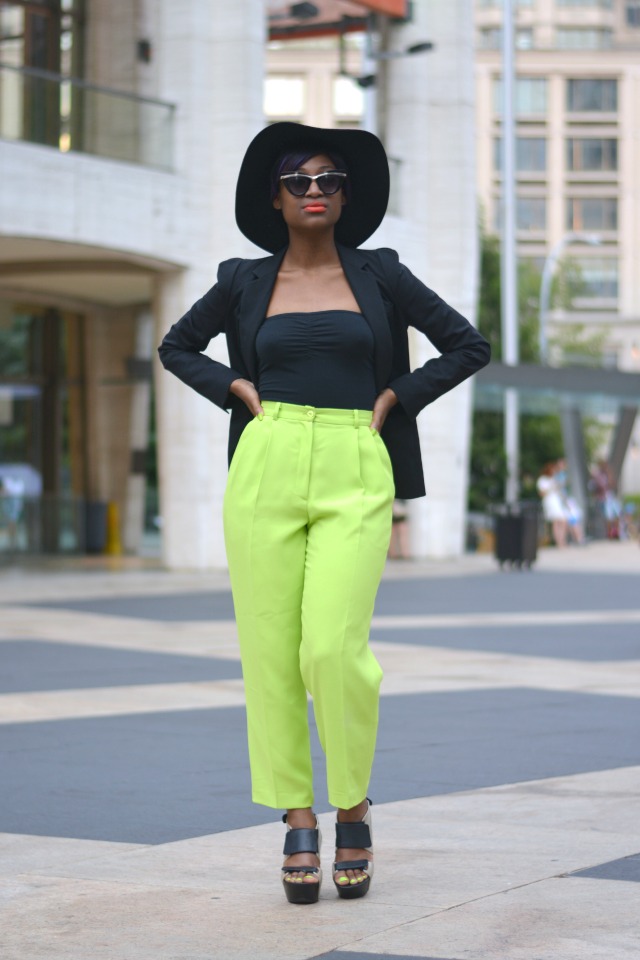 "& that's what I love about fashion.. you wear what you want because you like it. Fuck everybody else."
Amen! I can't stress enough that fashion should be fun.. wild, different, creative, crazy, confusing. But in the end, you can't wear anything without confidence. I mean, I just want to hug the life out of this guy wearing a sequined jacket & metallic flats. Chances are he walked out of the house that AM with rainbows of confidence oozing out of that sick floral backpack.
Lincoln Center attracts quite the fashionable crowd during NYFW. If I see a style that's fierce I quickly attack them for a street style pic (click here to see last year's street style!) so I can show you what life is like when walking the streets. Brights & florals were all the rage but I saw a lot of people rocking head to toe black, keepin' it simple & chic. I also snagged some ideas on how to transition my summer clothes into cold weather looks, like those neon dusters she paired with an oversized black blazer.. spot on. This post concludes yet another successful NYFW.
Click here to see how I kicked off NYFW & what I wore when I was on top of the world!