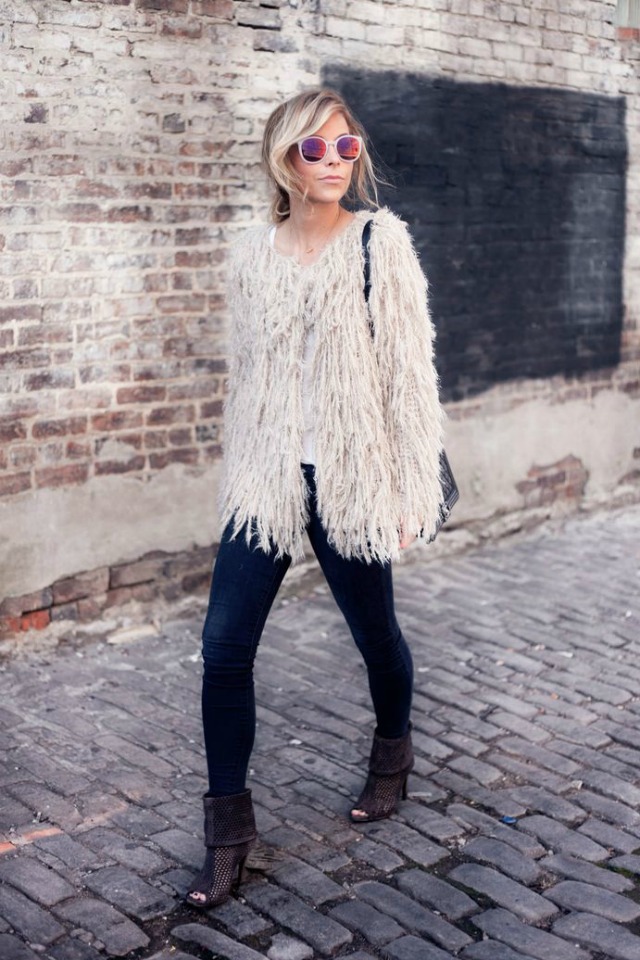 The word shaggy will always remind of "It Wasn't Me".. no?
I purchased this Free People Faithful Shaggy Jacket last month (for full price, woof..) for a photo-shoot but am so happy I did.. they are becoming all the rage! Not only are they warm, but they're funky.. & us girls who like to take fashion risks love funky. The good news is they are popping up everywhere, in every color & at every price range. I love that they look as equally chic dressed up with heels, dressed down with jeans, or even thrown on top of your boyfriend's graphic printed shirt.
My point is, if you don't care if people stare, I say you purchase one. Shop my favorites below!