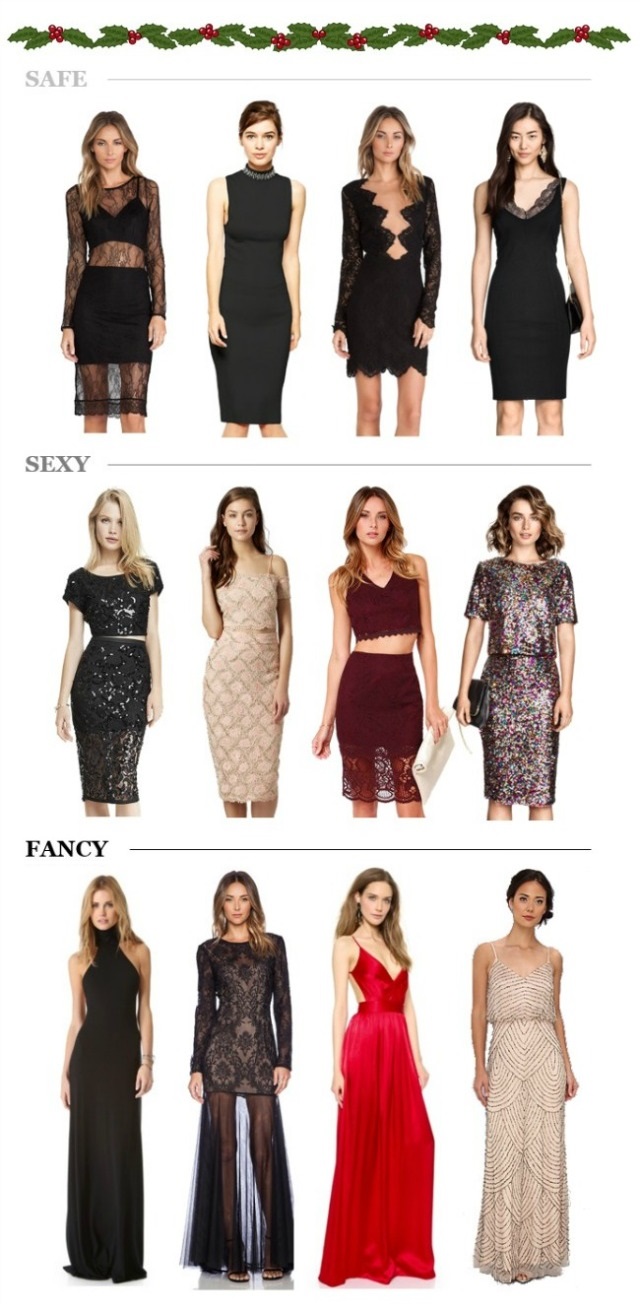 Holiday parties are right around the corner, folks! Work parties, friends parties, family parties.. you know it, you're going. I, personally, can't wait for my work party.. it's at Fenway – so cool! I've been on the hunt for the perfect holiday dress that will last me a few wears (& can even be worn on New Years Eve) & I figured it was only right to share my finds with you. Thankfully, my office is not restrictive on clothing so anything goes, really.. but I understand some parties may be more laid back or more dressier, which is why I provided you with an array of options – all different prices, too!My tips for holiday dressing:
You can never go wrong with a LBD but, keep it classy with longer hemline.
Wear tights – nude or sheer black! Bare legs are for summer, duh.
Avoid open toe shoes with tights. Wear pumps or a leather booties!
Match your accessories to the detailing of the dress. If the zipper's gold (& visible), wear gold jewelry.
If your dress is loud, say.. a sequin number, keep your make-up simple.
Invest in a pretty jacket. No one looks cute wearing a parka over a ballgown.
Stand straight, walk tall, & PARTY.
Click the links above or find the item below! Happy Shopping, you pretty people.