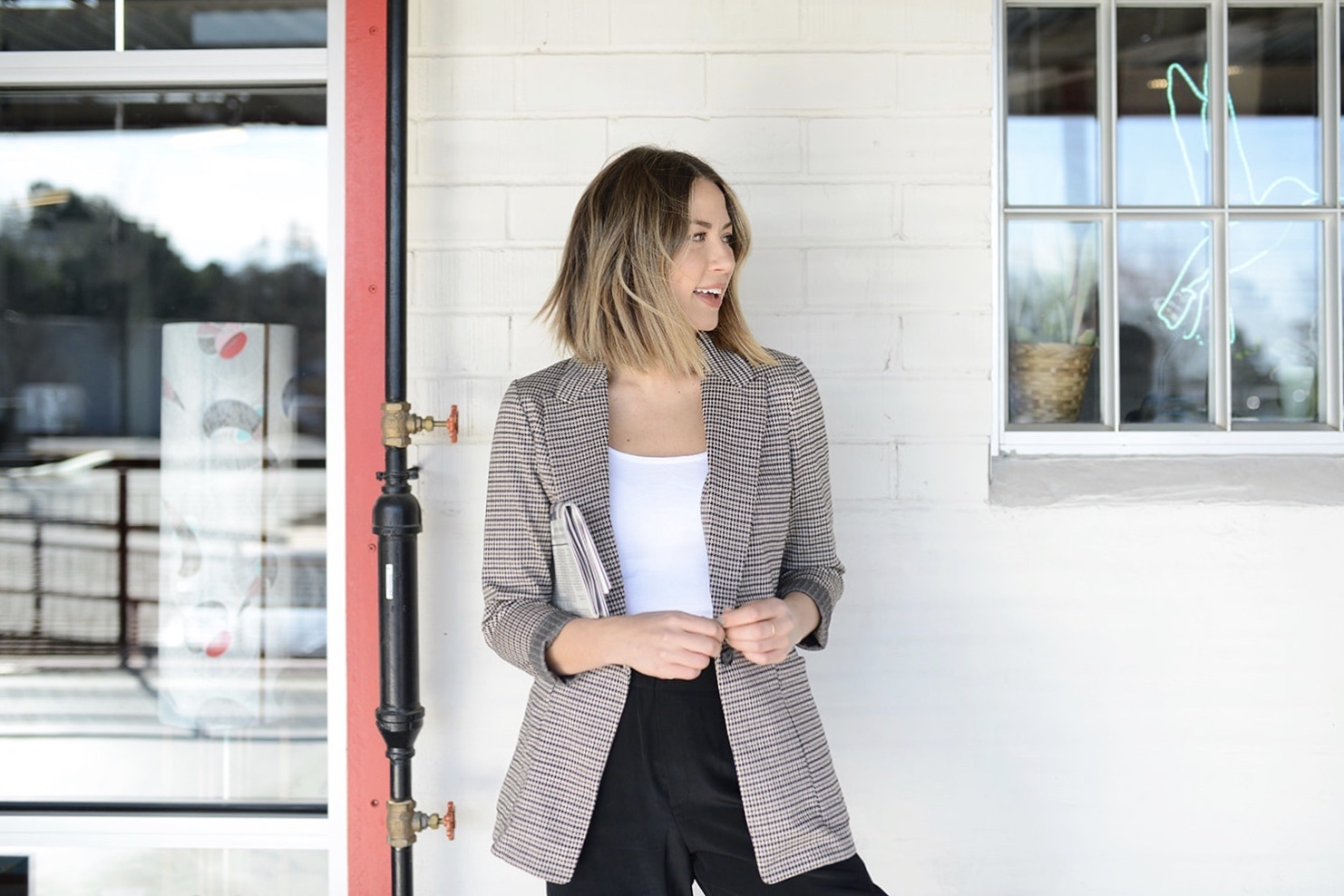 6 TIPS FOR WORKING FROM HOME
It is time that I share my 6 tips for working from home! I assume the majority of you have now resorted to working full-time in the comfort of your own home. Your dreams came true.. you're working from home! Not in the most ideal circumstances but, at least (I hope) you're able to make money while not risking your health.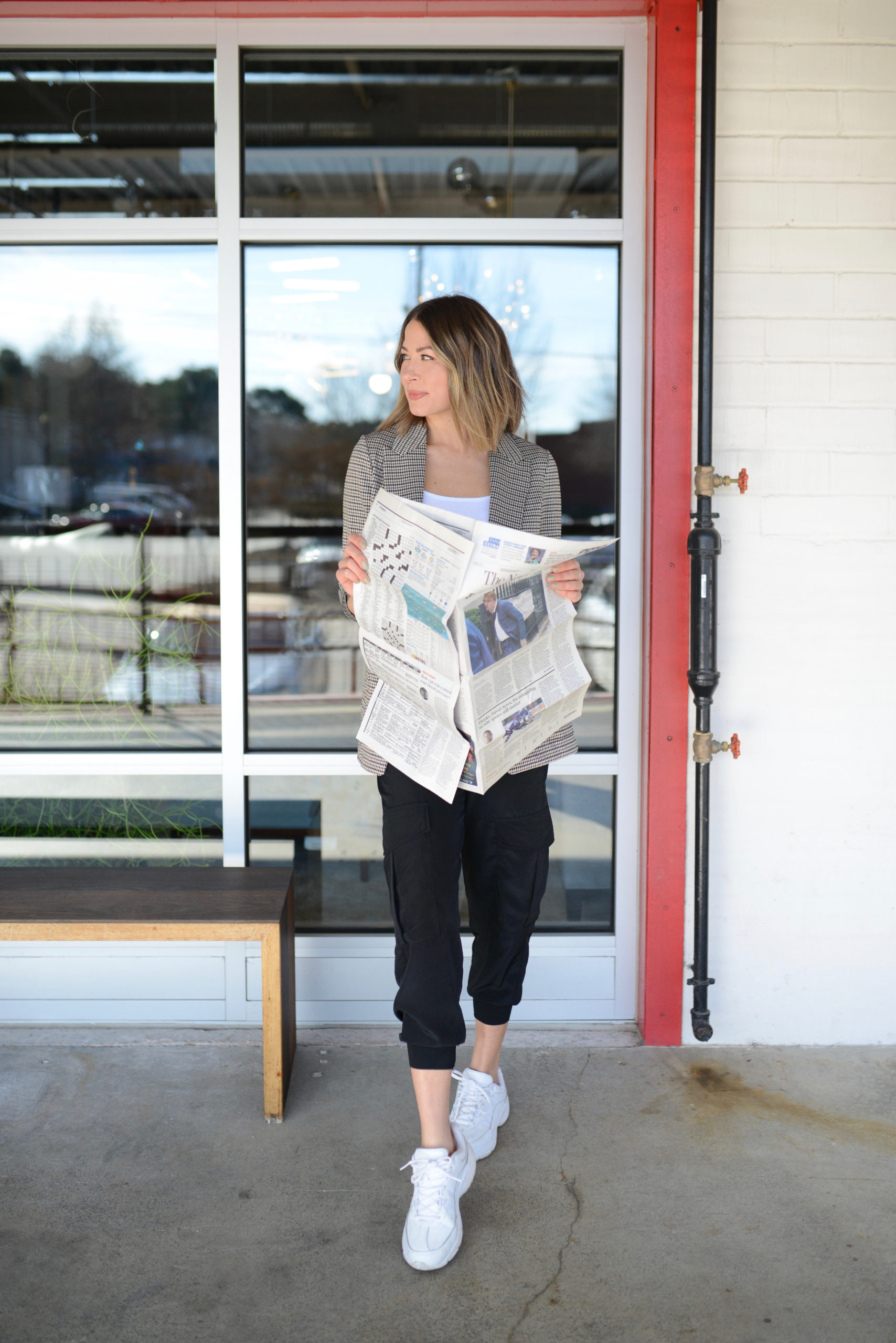 I've been working from home full-time for almost 2 years now. When I moved from California to Raleigh in 2018, my job let me stay on as a contractor and work remote. I was excited to be able to keep my job AND work from home but it was, like anything else, a process to figure out how to do it and do it well. I am going to share with you my 6 tips for making working from home successful, productive, and best of all, balanced. I also wrote this post last year which shares even more tips on mastering working remote.
1. CREATE A MORNING ROUTINE
A morning routine is what jump starts your work days. For me, I like to do all my sh*t in the morning so I can focus on work for the rest of the day. I also prefer working out in the morning – it gives me jolt of energy that will last me through the afternoon. Here's what my morning routine looks like Monday through Friday:
Wake up at 7 AM
Brush my teeth and splash my face with water
Make the bed
Make a cup of warm water with lemon
Take Oliver for a walk + listen to a podcast (linking my favorite podcasts here!)
Make a cup of coffee with steamed almond milk
Work-out (currently loving the Melissa Wood Health app for an at-home workout)
Shower and get ready for the day
Make a smoothie
Start work!
I rarely stray from this routine. I am lucky enough that I get to sign on a little later for work but, simple things like making the bed, listening to a podcast, or putting in some effort to get ready for the day makes a big difference in how I approach my work day.
2. SETUP A COMFORTABLE "OFFICE"
For me that means a comfortable chair, a clean desk, and easy access to the necessities – like a pen and paper, my blue light glasses and a big jug of water. I found myself working from the couch or even the floor when I didn't find my desk setup comfortable so, I went out and spent way too much money on this chair and now I sit at my desk every day. I also prop up my laptop on this stand so that I am sitting upright at my desk. Hey, anything to get the job done!
3. VISUALIZE YOUR DAY/WEEK
I like having this large calendar on my desk so I can quickly and easily see my schedule for the day/week. I use it to jot down my meetings, any random ideas I have and upcoming to-do's. It helps me understand how to structure my day/week and what has priority. Plus, I color code it with dry erase markers which is fun for my type A self!
4. TAKE BREAKS
I take a lot of [small] breaks.. but that's how I work best. Whether it's to walk the dog, get a snack, or clean the kitchen.. I find I get the best work done when it's on my terms. Figure out what helps you get your work done and be OK with it – no one says you're only allowed one lunch break.
5. DRINK COFFEE BEFORE NOON
This is for my coffee drinkers. They say having a cup of coffee late morning gives you enough of a kick in the a** to make it through the rest of the day. It hypes you up, gets you over the early afternoon hump, and before you know it, 5 o'clock hits.
6. BE AVAILABLE… ALWAYS
This is a no brainer but, while you're working from home, you do have to prove you're capable of it. Your team WILL notice if you join meetings late, set your Slack status to Do Not Disturb the majority of the day, or don't answer emails in a timely manner. I make sure I am always online and available, no matter what I am doing – even if I am not at my desk. Once you prove yourself, you can relax a bit and have more flexibility with your day.
I hope these tips help and make the next few weeks a seamless (and relaxing!) experience for you. You can shop my outfit office essentials below. Thanks for reading!
OFFICE ESSENTIALS

Images by Glory Roze Photography.