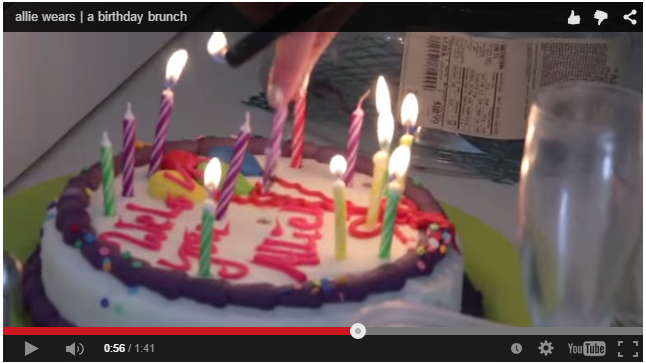 Lucky me was able to ring in my 27th birthday (back in April) with a brunch hosted by Kitchensurfing that included endless mimosas & my best gal friends. My favorite videographer, B. Daly, made a short film that makes me smile each time I watch it. Not only do birthdays & brunch just go together but I'm lucky enough to have a great group of girlfriends that are creative, hilarious, & straight up supportive. After brunch, we continued housing mimosas until it was time for a night out on the town at Alibi, thanks to Tablelist.
If you haven't heard of Kitchensurfing (especially Chef Stephen Coe) I suggest you get on it, real quick. A personal chef comes to your house, ingredients included, & cooks you a fabulous meal – whether it's just you & your bae for breakfast in bed or a large dinner party of close friends. & if you have yet to use Tablelist to book your VIP tables at all of the hot spots around town (use code 'ALLIEWEARS' for $50 off), check out my review here & get bookin'.
Happy Birthday to ME!