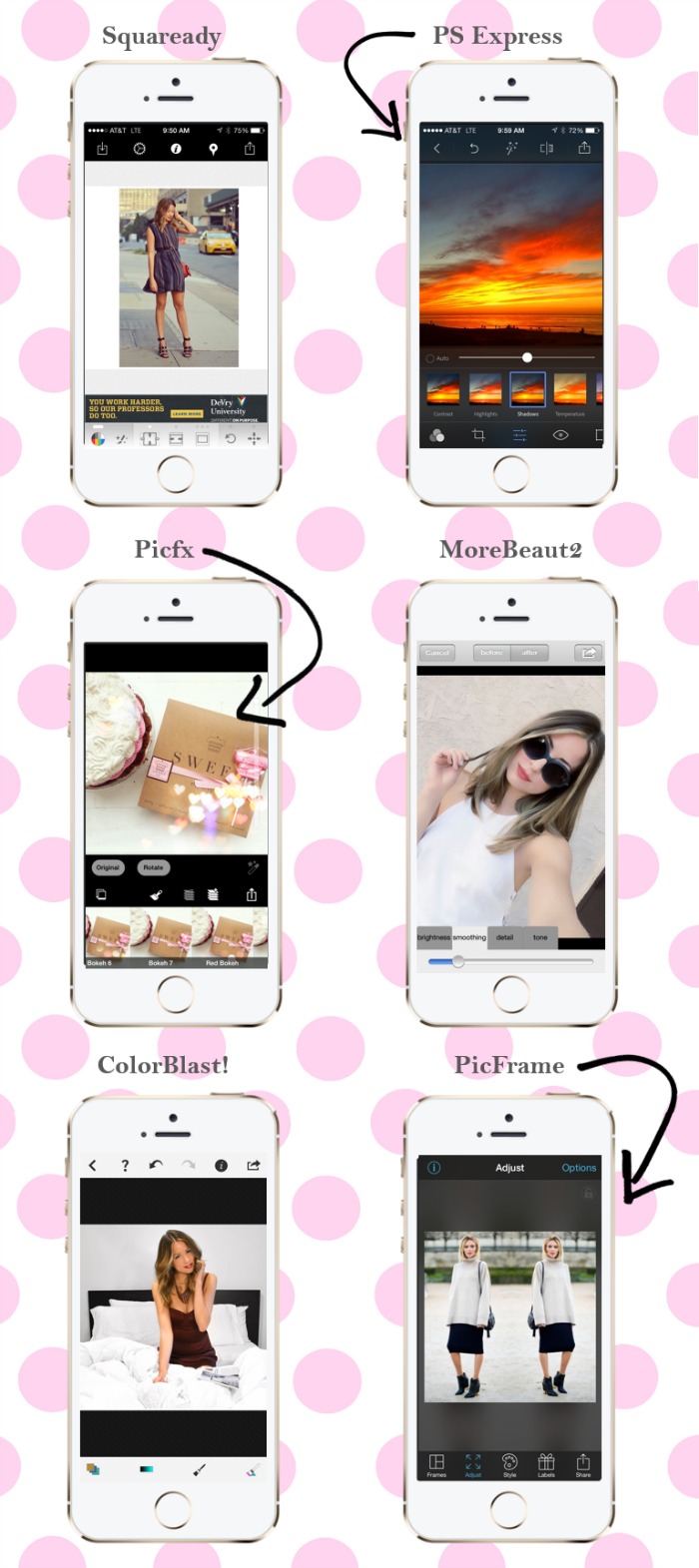 It's no secret.. I live on social media. I have to! It's my job. Unfortunately. our generation is known for having their eyes glued to their iPhones, but when you're a blogger your brand is dependent on it. Which is why I couldn't survive without my favorite editing apps & I figured it was only fair to share my favorites with you. I aim to put out clear, crisp, & colorful images & you'd be surprised to see just how much time it takes to not only take the perfect picture, but to edit it to my liking. #bloggerproblems
So, let's go…
Squaready

&

SquareadyV

: When you like the entire picture (or video) & don't want to crop it into a square for Instagram, upload it into Squaready (SquareadyV for video) which adds a border so the whole picture fits into a square. Magic.

PS Express

: I'm a PhotoShop whore so I have a special place in my heart for PS Express. I use it for adjusting, brightening, contract, & filters. I like their "Vibrant" & "Spring" filters, but tone it down so it's not too overbearing.

Picfx

: Add some pretty light effects (because heart shaped light glares exist, right?) to make your picture that much prettier.

MoreBeaut2

: Chances are most gals you follow use this tricky tool, which brightens your picture & smooths out your wrinkles. I have no problem looking 10 years younger in my pics, puh-lease.

ColorBlast

!

: Sometimes.. black & white is the way to go. This lets you color only a certain part of the picture while the rest remains B&W.

PicFrame

: Double trouble! This is a great app for creating collages, whether you use the same pic or multiple ones.
& I realize I may be the only human being who doesn't use VSCO Cam but I've heard great things! What's your favorite editing apps? Share the love!