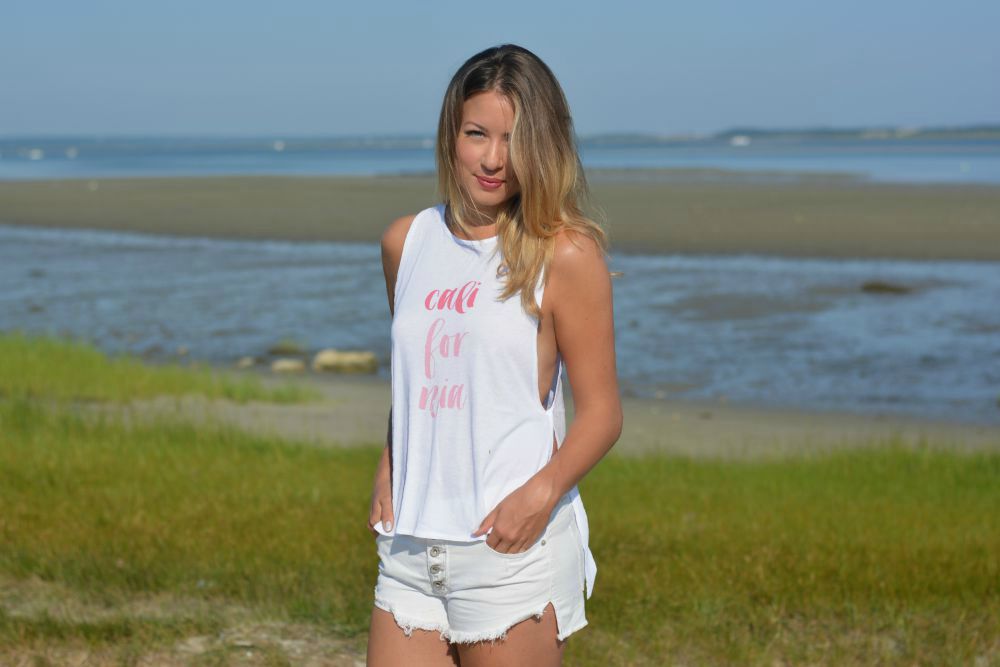 Wearing: c/o QTee Custom Cali Living Tank | Free People Runaway Slouchy Cutoffs
"Travel as much as you can, as far as you can, as long as you can. Life's not meant to be lived in one place."
& there you have it, folks… I am moving to California! The decision became official this weekend & I was literally counting down the hours until I shared it with you guys. As many of you know, I've been wanting to move to California for-ev-er & here's why:
I need a change. I've lived in Boston for far too long (okay, my entire life) so it is time to spread these wings of mine.
I

<3

Cali. Every time I visit, I fall more & more in love with the sunshine state.
My day job (yes, I have one). My consulting firm is opening a new office in SoCal! The stars aligned at the perfect time.
No ties. No lease, no cat.. let's go.
I'd like to be a bicoastal blogger. This blog is ready to grow… bigger & better!
Adventures are forever. Maui, Yosemite, Big Sur… here I come!
It's time. I've been talking about this dream of mine for far too long. & I repeat: If not now, when?
So, do I plan on living in California forever? Probably not. Am I scared I'll lose readers because my wardrobe will now consist of solely crop tops & jean shorts? Probably. But, I am going to blog the heck out of my experience (& document it all on Instagram using the hashtag #caliallie) so you feel like you're right there with me.
I will also be flying back & forth for events that I am hosting in Boston with brands that I love & just couldn't quit. & if you're ever in Southern California, please say hi! I have 45 days left in this beautiful city of Boston & I will try my best to keep the blog front & center so you're all along for the ride.
Also, I designed this shirt (I hope you can tell it reads Cali-for-nia because my photog was clueless) on QTee.com. Use promo code QTA15 for a discount on any custom design!