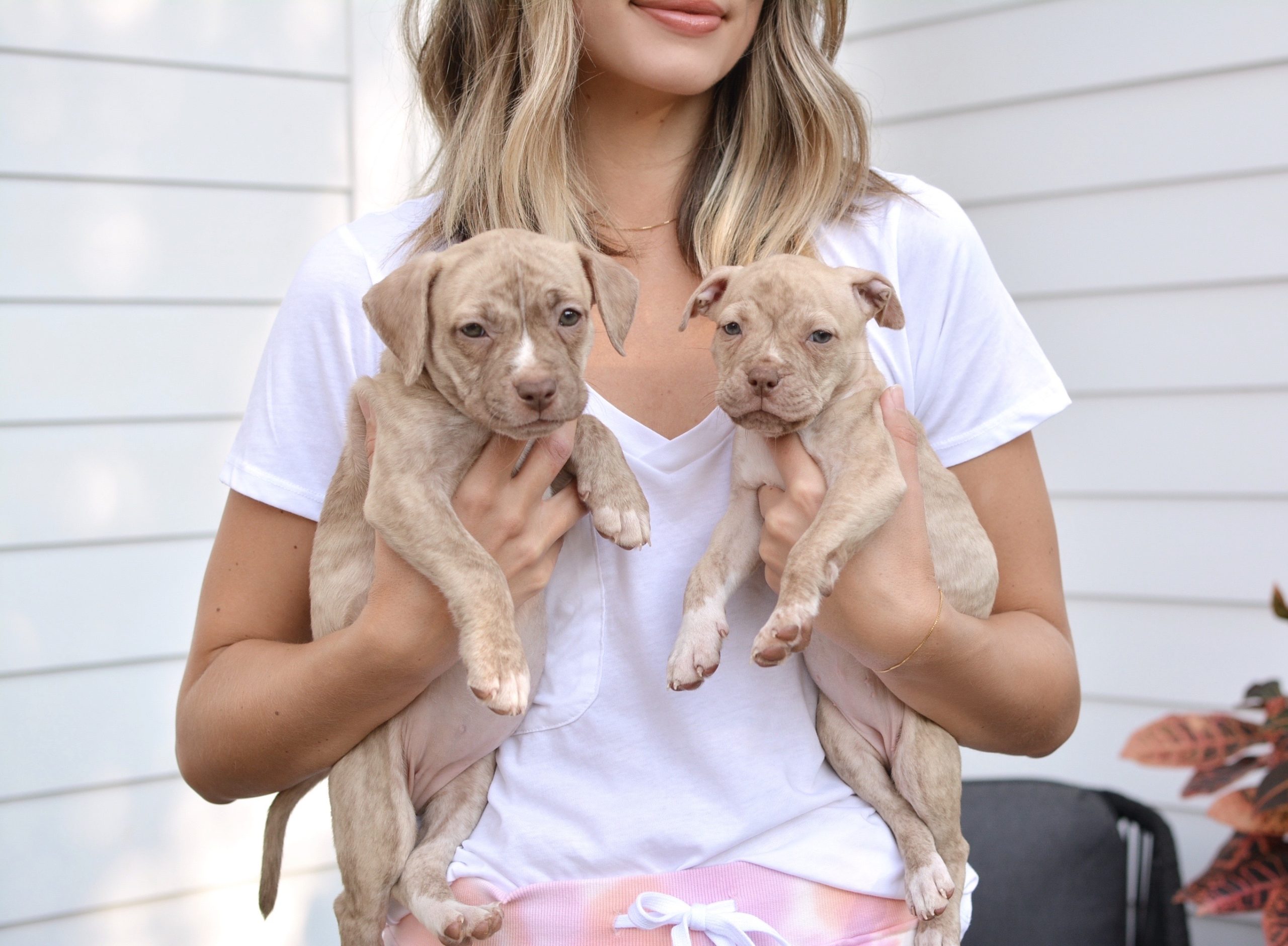 FOSTERING A DOG 101
You all fall in love with our foster pups just as much as we do! I receive a lot of questions on Instagram like, Who do you foster through? Can anyone foster? What does fostering entail? I thought I'd share a little bit more about our experience fostering.
We've been fostering for ~9 months and we've had an awesome experience (and one bad experience.. more on that below). Fostering is a great way to get a quick fix of caring for an animal without the long term commitment. Plus, we also love any opportunity to show a dog what TRUE love is – whether they come from a battered upbringing or they are a young pup looking for a new home. Say hi to our current foster puppies: Ellie and Fiona!
Who do you foster through?
We foster through Freedom Ride Rescue which is a Raleigh based rescue ran by a bunch of awesome volunteers (which is freaking amazing!). Shelters and rescues are always looking for fosters so do a quick Google search to see if there are any in your area. Most websites have a foster application that you submit and they review to ensure you're a good fit. Click here for Freedom Ride's Foster Application.
What animals get fostered?
The best part about fostering is that you choose which animals to foster. This is crucial for those that already have animals, or children, in the home. You want to be confident that the dog (or cat) you bring into your house is a good match for your current set-up. We are selective on which dogs we foster because we want to ensure Oliver feels comfortable with a new dog in his territory. At first, we were pretty flexible and took in any cute dog. We ended up fostering a dog who, turned out, did not get along with dogs and it ended in a dog fight.. my poor Ollie!
Do you get paid to foster?
I wish! You are volunteering your time.. and your love. It is a free gig.
What does the fostering process look like?
Freedom Ride sends out a weekly email listing dogs who need fosters with a brief bio on them. You can always ask for more information on the dog, if it's available. If you see one you'd like to learn more about, you can set up a meet and greet with the dog to make sure it's a good fit for both you and the pup. I like to bring Oliver to these to ensure he gets along with them. If it is, you pick up the dog and their supplies, which the rescue/shelter will provide you with. It takes a few days to get in the groove but eventually, you figure out what works best for the dog and your household. A few things to consider:
Give your foster dog their own space – a crate, a room, a pen
Give them time to accumulate and get comfortable – it can take days
Avoid dog parks
If you have multiple dogs in the house, consider walking them separately
Read their body language
Most rescues like you to care for your foster dog for X number of days to understand their personality and needs before they are listed for adoption – usually 1-2 weeks. Once listed, any interested applicants are funneled through you. It's also your responsibility to transport the dog to any adoption events and keep the rescue/shelter updated on information about their personality and behaviors. If something does go wrong, say your foster dog is not getting along with your dog or you fear for your safety, it's absolutely OK to reach out to the rescue and voice your concerns. They are here to help you, and the dog, be comfortable, happy and healthy during this process.
What does the adoption process look like?
Not everyone who applies to adopt your foster dog is a good candidate! I treat it like a job interview.. would I hire these people to watch my dog?! I like to read their application and make sure they have a) the space and b) the resources to care for a dog. If I think they are a good fit for THIS dog (not just any dog), I let them know and we set up a phone call to answer any additional questions. If I like what I hear, I set up a meet and greet.
Sometimes they fall in love with the dog (great!) and sometimes they, or I, realize it's not a good fit.. which is perfectly fine. Your foster dog's furever home is in your hands so, choose wisely! The rescue will then do paperwork and payment behind the scenes and you can drop off your dog to his/her new home. I also like to type up the dog's likes/dislikes to make the introductory phase easier in theiw new home.. hopefully they appreciate it.
I hope this helps you all get a better sense of what fostering a dog (or cat) entails! It's a lot of work but it also brings a lot of joy. Seeing a dog grow and thrive in our environment makes our heart happy and seeing them find their furever family makes us cry. If you have any questions, just send me an email or shoot me a DM!