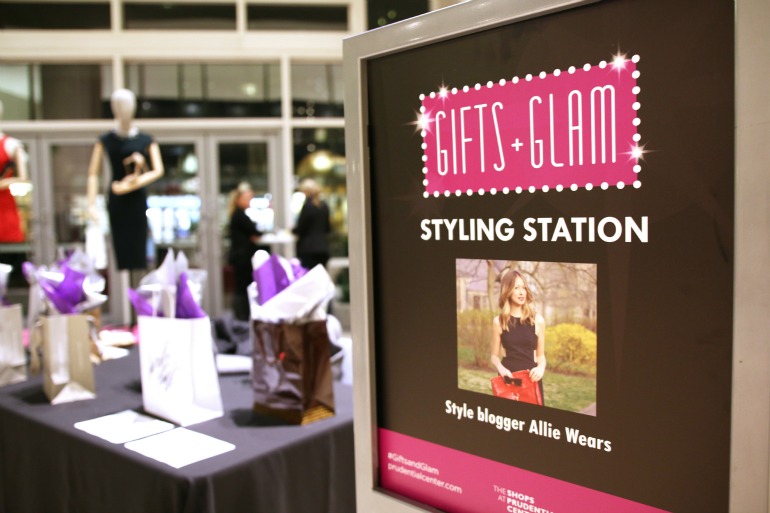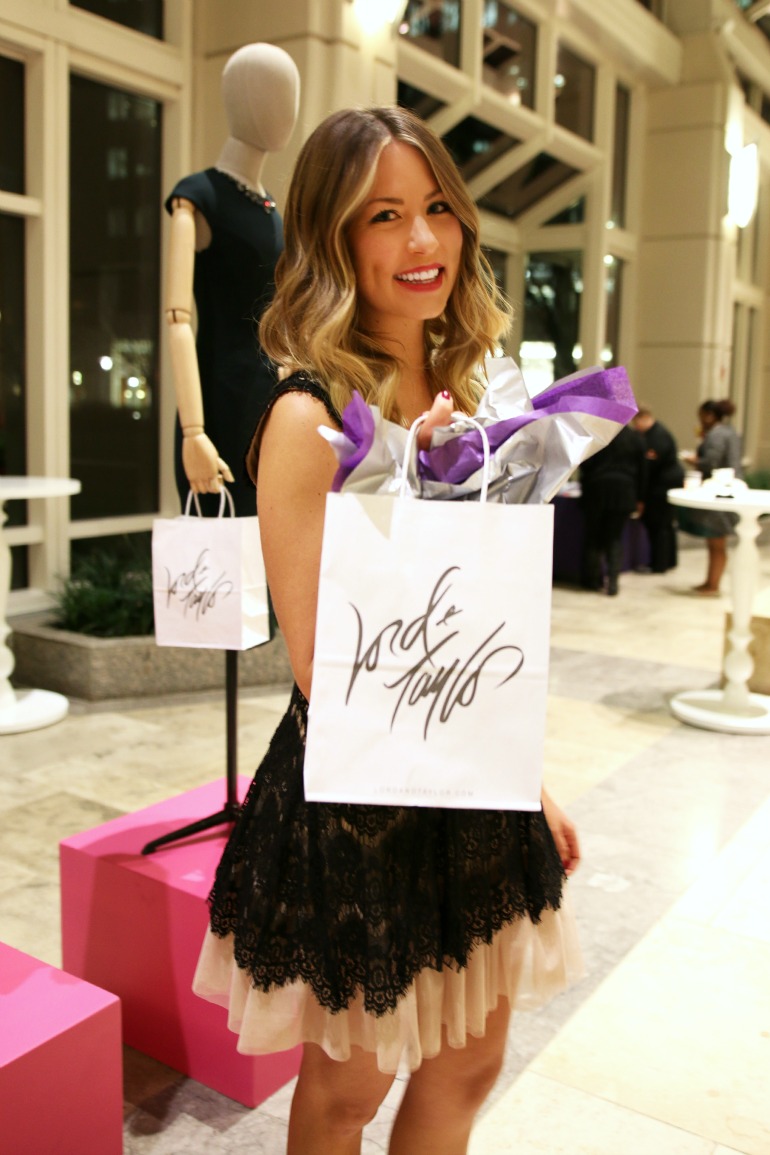 I wanted to share a recap of the Gifts & Glam event that I hosted last week because not only was it that much fun, but because The Shops at Prudential Center have it every year so now you know what to expect! To see what I wore to the event, click here.
First, let me tell you.. a lot goes into hosting an event as a blogger. It's not as easy as just showing up, but instead it's having a say & opinion in everything because frankly, this is your brand. I wanted this styling station to be a represenation of my style, my blog, & more or less.. me! This events took months of planning, everything from picking & choosing the select retailers that would take part in this event to the color of the shelves that the mannequins stood on. So, let me be the first to tell you that blogging is work.. but oh my, is it fun work!
I dressed three mannequins in head to toe Lord & Taylor (my favorite store for a reason.. talk about a complete outfit!) to showcase three different holiday looks. The first look was playful, featuring this metallic DKNY sweater casually tucked into this Trina Turk lace skirt. This look could easily be worn to work, but could also be swapped out for strappy stilettos for happy hour. The second look features this sexy, but classy, BCBG dress which is what I would totally wear to my company holiday party (which I had to miss, tear). Last but not least, this form fitting teal Ted Baker dress is sophisticated while still looking youthful with the cut of the dress & the intricate details, like that collar.. swoon! I kept the accessories to a minimum & chose classic heels that could be worn year round with any outfit, like nude pumps & black patent leather heels. Shop these exact looks below!

Next up, I pulled holiday inspired pieces from different stores to feature on a clothing rack. Once they were all pulled & placed, I loved that they all fell into the same color palette unexpectedly – black, white, blush pink, & florals! Even though each piece stood on it's own, they really all came together to mix & match & create several outfits. My favorites included this coat from LOF T & this long sleeve floral mini from Kate Spade. How cute would they look worn together with a nude platform heel & diamond earrings? You can shop the looks I pulled below!

Now, when it came to gifts, I wanted to feature items that most people don't think about buying for other people… like this planner from Papyrus! What girl wouldn't want to start the New Year with a fresh, new,  stylish planner?! Also, this body butter from The Body Shop got so many compliments, mostly from women who already have it & swear by it so, you know it works!
Overall, the event was a success & I am so grateful for The Shops at Prudential Center for asking me to take part. Also, a huge thanks to those who came & to my photog partner in crime, Lu, for snapping these pics!