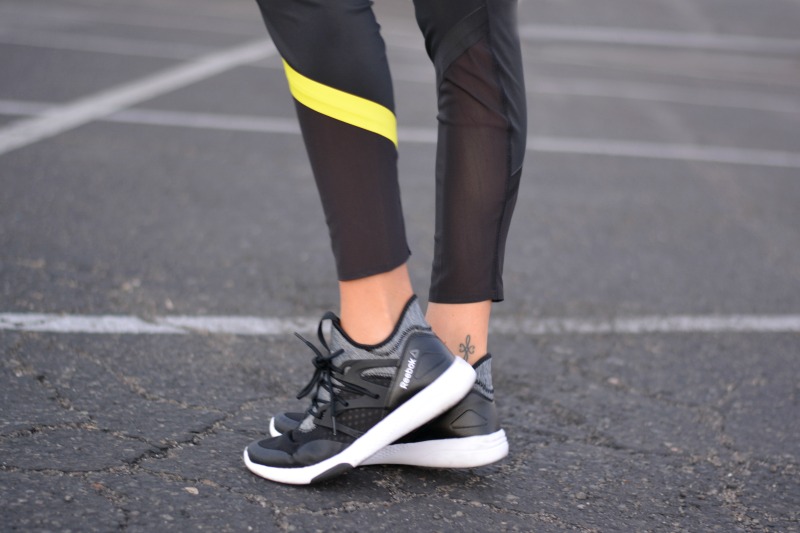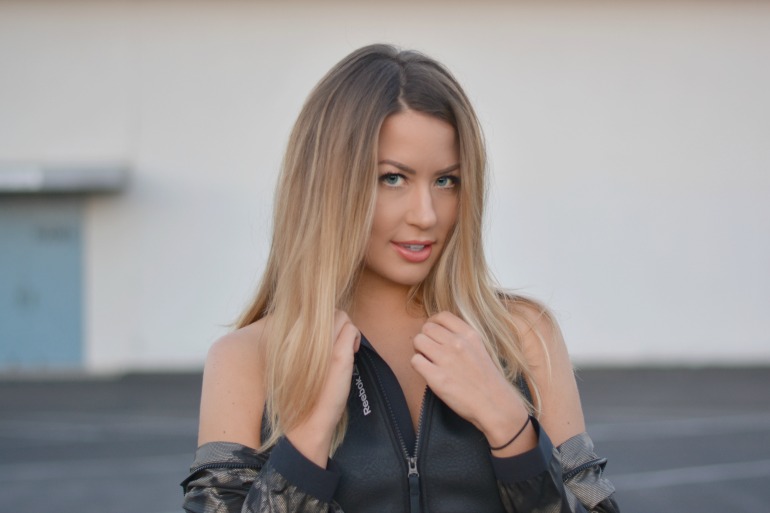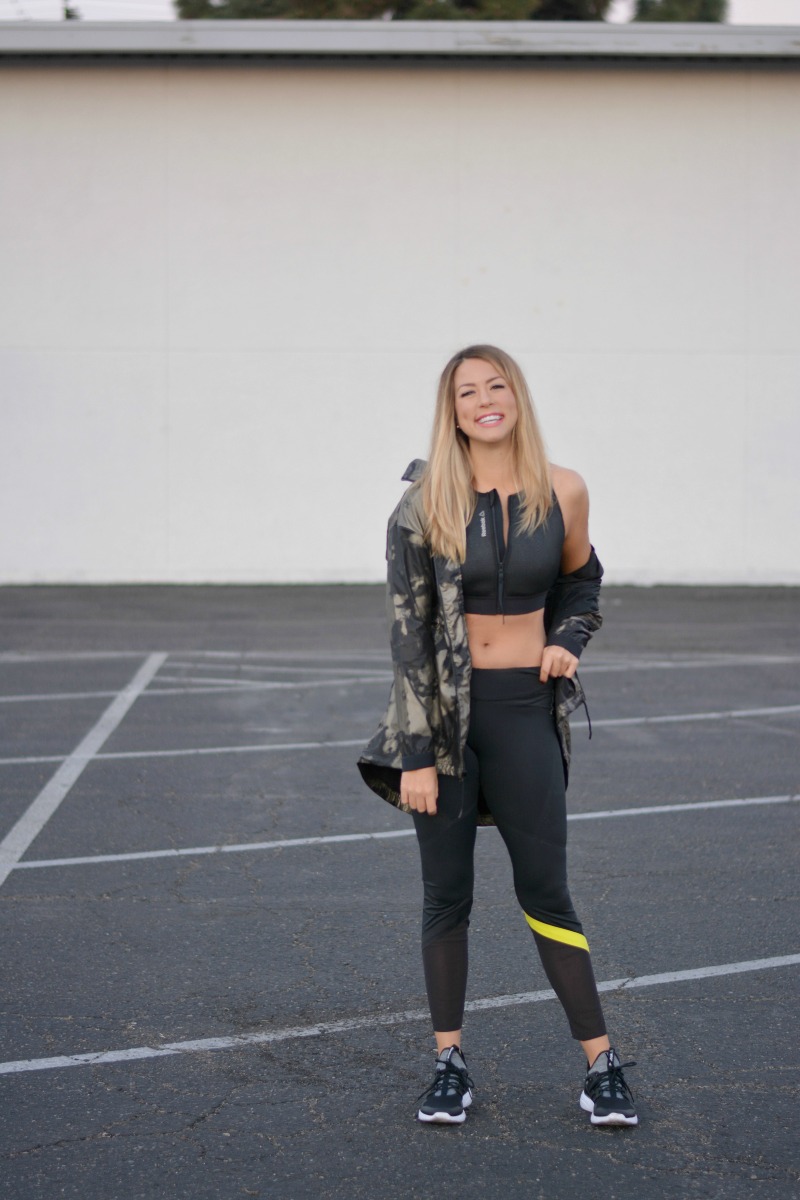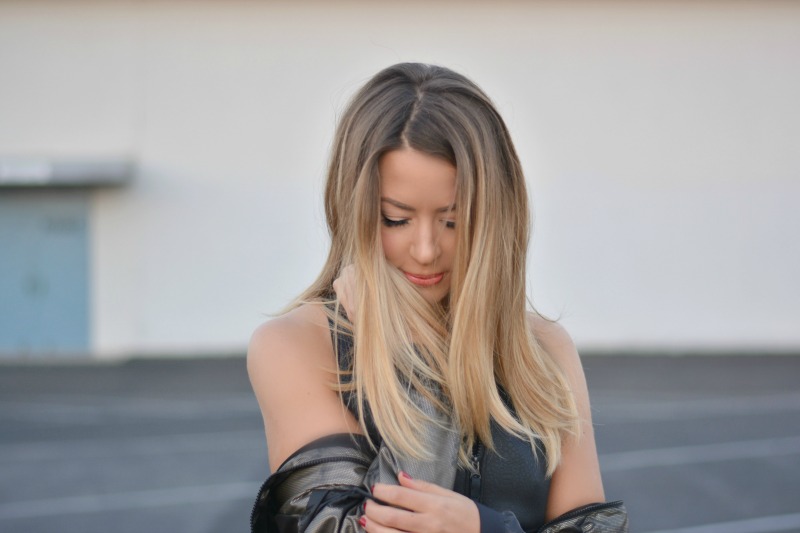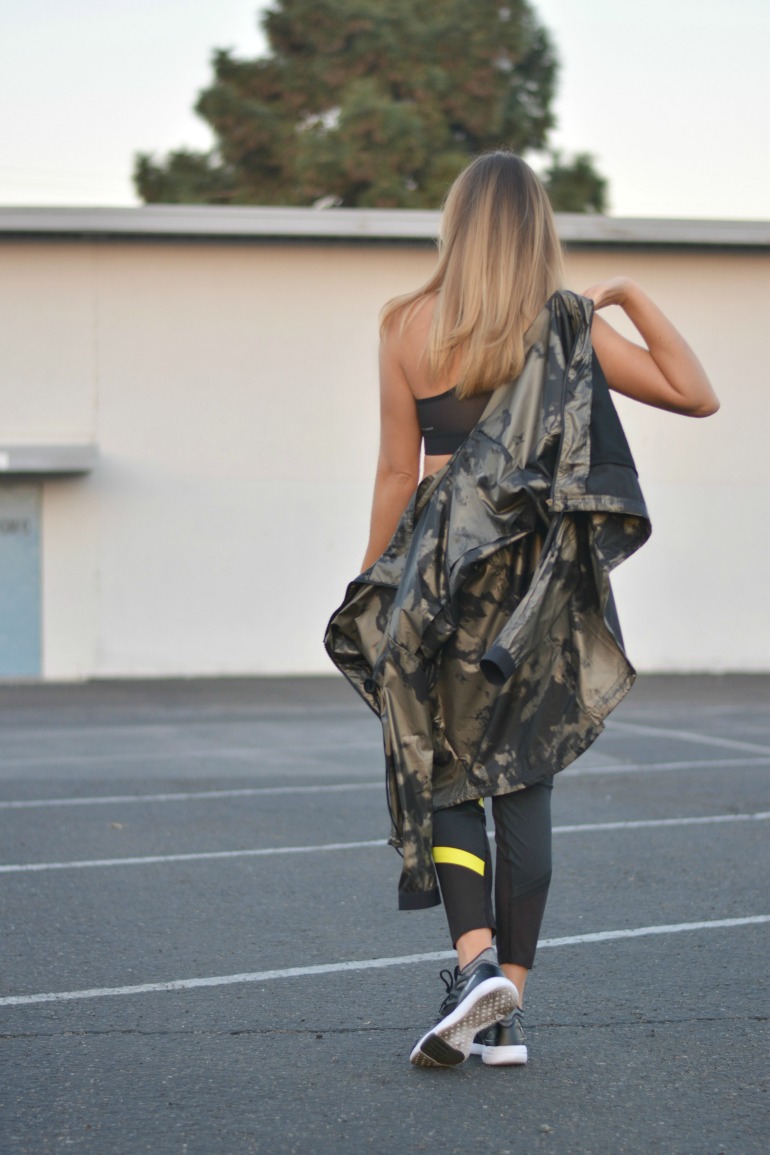 Wearing: c/o Cardio Zip Crop Shirt, Cardio Woven Jacket, Cardio Legging & Hayasu Sneakers via Reebok
Back at it again with Reebok's #PerfectNever campaign (see my first post here), rocking the layers as the weather turns a bit cooler.  I'm lucky that I live next door to my gym so rolling out of bed & heading to the gym is a daily occurrence. It's important that my gym attire can mix & match without making me look like a hot mess, & I love that Reebok's Studio gear has fit right into my work-out wardrobe.
I'm going to speak for the majority of women when I say that my work-out wardrobe consists of mostly black capri leggings. Amiright? I love that the subtle mesh & neon stripe on these Cardio Leggings take this pair up a notch. I don't love this Crop Shirt, as I consider it a sports bra & it's too constrictive for me (I hate bras, all types of bras, by the way) but this jacket was everything – love the tie waist & camo print.
In the end, it doesn't really matter what I wear. My goal is to get my butt to the gym, work-out, & sweat. I know if I do that, I am fueling the best version of myself. I'd rather that than strive to fill your idea of perfection, so I'll keep on keeping on & be #PerfectNever.  Keep an eye out for my next post & until then, shop my exact look below!