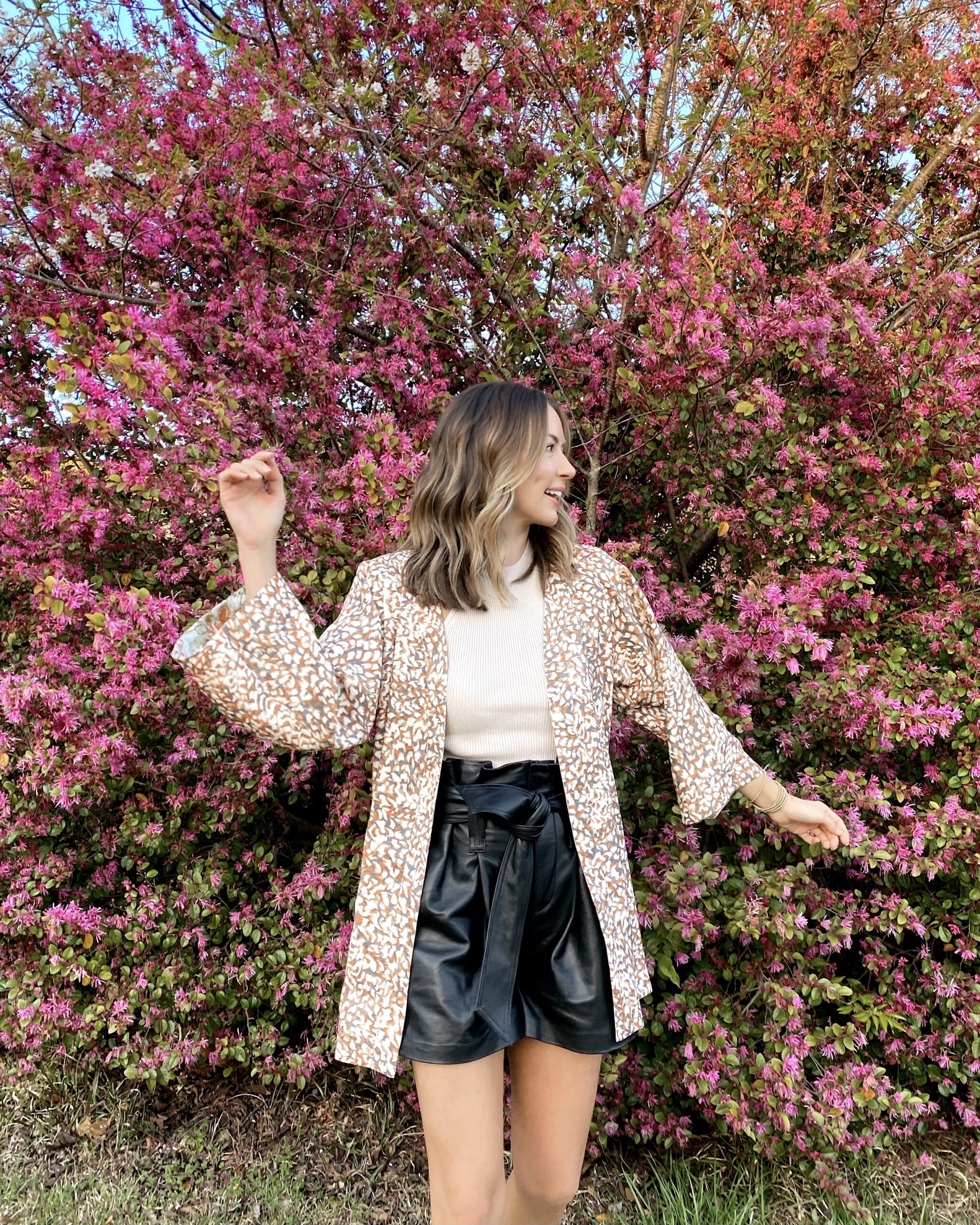 PERSONAL FINANCE TIPS WITH MY FINANCIAL PLANNER
I teamed up with my financial planner, Dennis Bohm from Steward Wealth Strategies, to answer your top FAQ's around personal finance. No matter what stage of life you are in, it's so important to understand money and have control over your personal finance! A few years ago I decided to invest in myself, and my future, and hired a financial planner who aligns with my financial beliefs. Not only has it been great to see my money grow but Dennis has taught me so much about saving, investing, and the stock market.
I also highly suggest checking out SkimmU, a *free* virtual event series designed to teach you crucial money lessons. The courses have already aired but they are still accessible to playback. I learned a lot from these two courses: Budgeting for the Big Stuff and Investing 101.
I am a beginner, and I don't know where/how to start when it comes to investing. What's the best plan of action?
Start by looking at Dave Ramsey's Baby Steps to understand if you're ready to start investing (Baby Step 4). Many people jump into investing without making sure they are on solid financial ground or without even understanding how/what to invest in and why. Look for a planner with the heart of a teacher (and not a salesman) to help you understand investing.
How do I find a financial planner? How much does one cost?
Ask friends, family, co-workers to see if they have a recommendation. Folks that have met the requirements to be CERTIFIED FINANCIAL PLANNERS (CFP) are listed at www.CFP.com. You can google financial planners in your area but do your homework. Most planners are paid by either:
Commissions
Flat fee
A percentage of the managed assets.
Ask very direct questions about how fees are paid and how the financial planner is paid. Have a very clear understanding before you move forward with any investing.
At what level should someone start working with a financial planner?
NOW! Working with a professional can give you guidance and direction when it comes to meeting your specific goals, especially if you are just getting started. Some advisors offer investment services only to people at a certain account minimum so be sure to find someone that is willing to help educate you even if you do not meet their minimum.
What are the best types of investments for beginners?
There isn't a "best" investment as all investments have their purpose but regardless if you're a beginner or expert, you should only invest in things YOU understand and could explain to someone if they asked. Mutual funds and other diversified investments are great tools for most investors to meet their goals.
Is there a minimum you should be investing?
When you have reached Baby Step 4 (Retirement Savings), we recommend saving 15% of your household income toward retirement. This helps you get into the habit of saving for long-term goals but it is not so much that you can't meet short-term goals or enjoy life now.
How do I plan for the future using the benefits my company offers (i.e. 401K)?
Benefits offered by your employer are great for a secure future. They are usually offered at discounted rates (group rates) and can provide a sense of security if anything happens to you. Talk with your HR/Benefits department and see if they can provide guidance on what options are most beneficial to you and your situation.
What type of account is best for retirement besides a 401k?
Retirement accounts come in many flavors (401k, 403b, 457, Traditional IRA, Roth IRA, etc.) and they all have different purposes, but it boils down to when you realize the tax benefit. PRE-tax contributions help you to reduce your income NOW but, in the future, when you take the funds out in retirement, you pay income tax on all distributions. Contributions to Roth accounts are made with after-tax dollars and at retirement, distributions are TAX-FREE. So, depending on your goals and situation, one may be more beneficial than the other and a planner can help you understand your options.
Do I need life/disability insurance?
It all depends on your situation and both are great options for protecting you and loved ones. Best thing to do is to speak with a financial planner to discuss or contact an insurance broker to ask their advice.
What debts should I pay off (i.e. mortgage, car loan) vs. using that money to invest?
Our income is our largest wealth building tool and debt payments rob us of that tool. The Baby Steps give an outline of how to tackle debt and when to invest. Baby Step 2 is to pay off all debt (except the mortgage) by using the Debt Snowball (pay off smallest amount first and work toward your largest debt). Retirement saving is Step 4 and paying off the mortgage is Step 6. The key to have a plan that keeps you focused, motivated and not stretched too thin. Working with someone (like a financial planner) can help you define your goals and stick with them.
A huge thanks to Dennis for answering these questions. Click here to read an old blog post on how I personally save money featuring habits I created years ago and still follow today.
Dennis Bohm is a Wealth Manager with Steward Wealth Strategies, a CERTIFIED FINANCIAL PLANNER and Dave Ramsey SmartVestor Pro. Disclosures: Working with an advisor who subscribes to the SmartVestor Pro network cannot guarantee investment success or that financial goals will be achieved. Advisors pay a fee to belong to the SmartVestor Pro program. Dave Ramsey and the Dave Ramsey SmartVestor Pro program are not affiliated with FSC Securities Corporation (FSC) and are not sponsored or endorsed by FSC. Securities, insurance and investment advisory services offered through FSC Securities Corporation, member FINRA/SIPC and a registered investment adviser. Additional insurance services offered through Steward Wealth Strategies, not affiliated with FSC Securities Corporation.
Steward Wealth Strategies, 343 E. Six Forks Rd, Ste 388, Raleigh, NC 27609, 919-803-0035