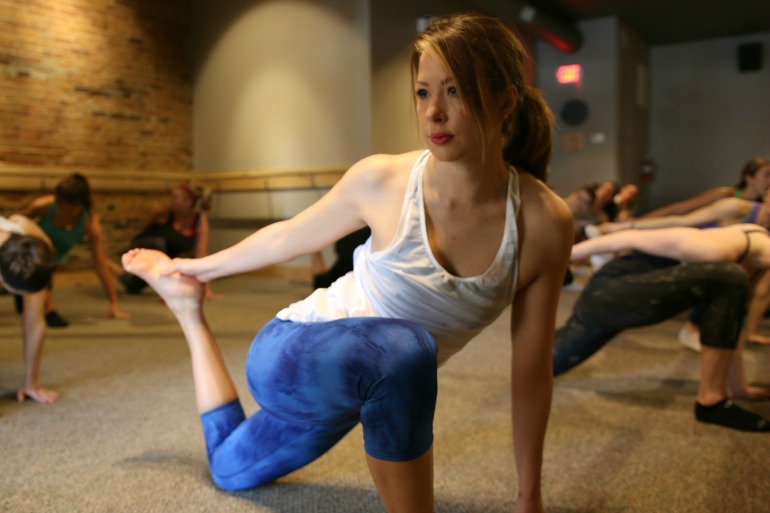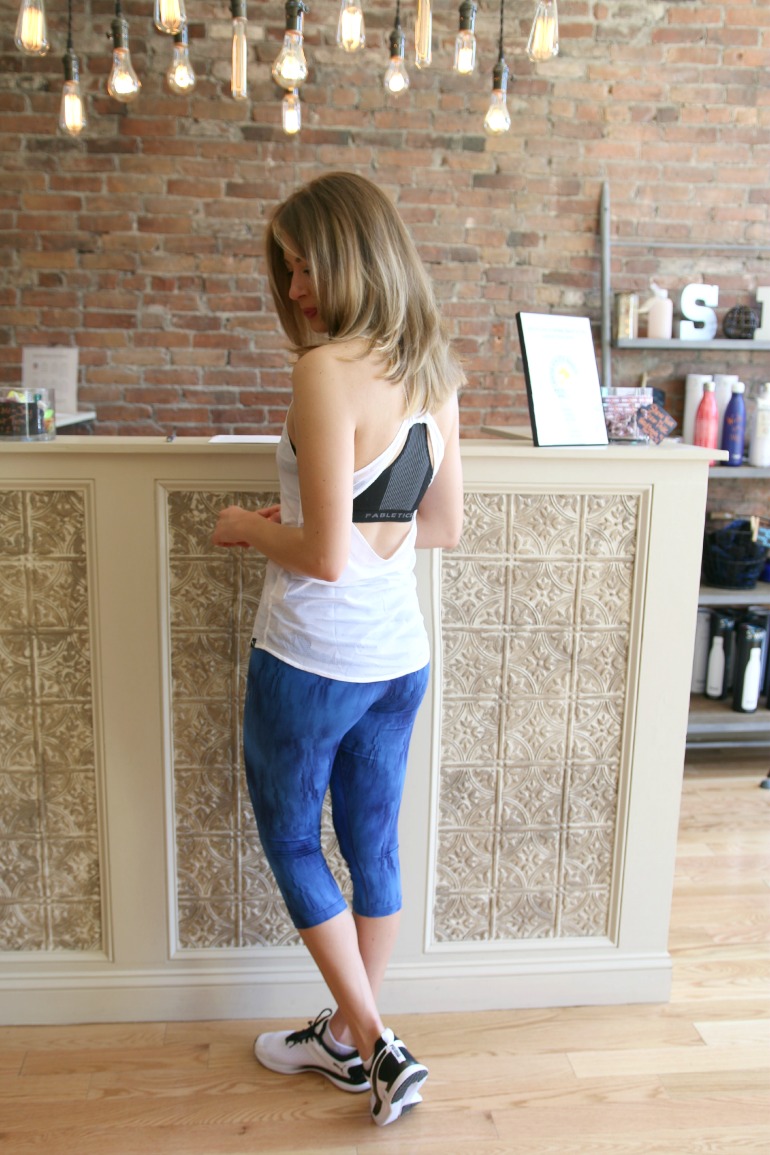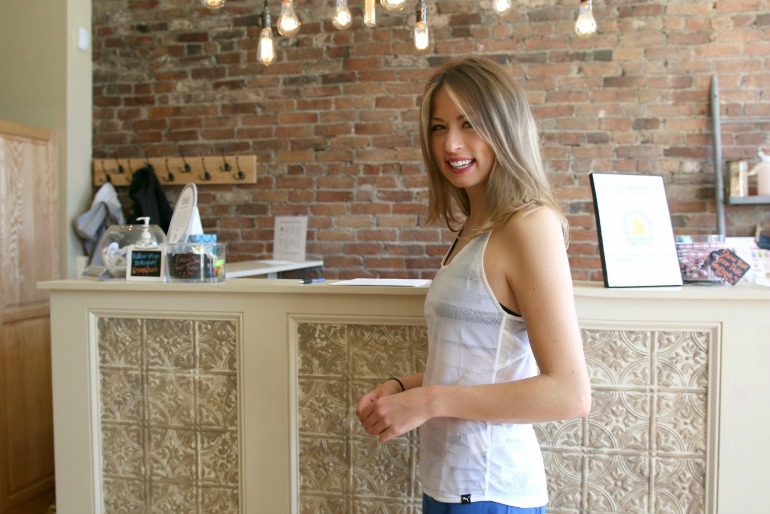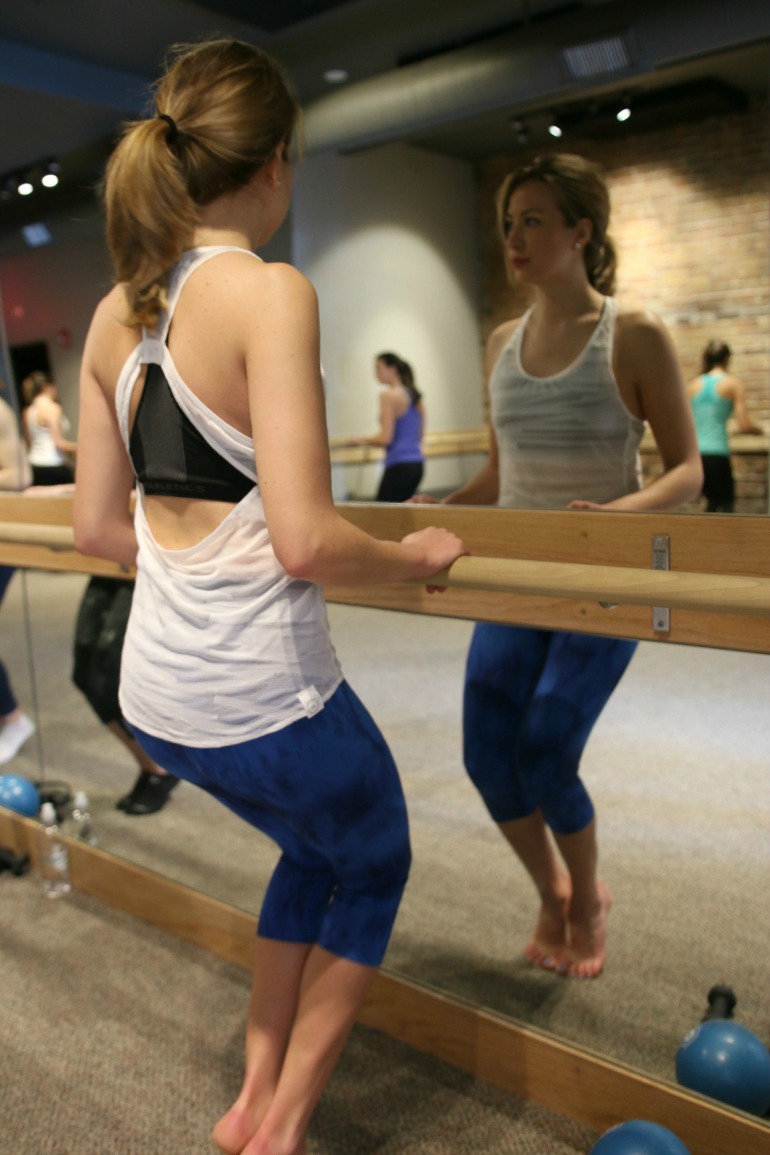 Wearing: c/o Puma Crisscross Mesh Tank, All Eyes On Me 3/4 Running Tights, Pulse XT Geo Women's Training Shoes 
For my second video collab. with Puma, I decided to feel the burn at a barre class at Southie's new studio, Simply Barre. I've never been to an actual barre class & it's been on my list of workouts to add to my weekly routine.. only because I've heard great things! Barre is known to kick some butt & tone the entire body without breaking a nasty sweat. Ten minutes in, I was shaking like a leaf & trying my hardest to embrace the shake (while whining, of course).
Since barre is similar to yoga & pilates, I wanted to wear something form fitting with a bit of stretch. I love the print on these capris & the breathable fabric of this mesh tank. All I was missing while I pliéd through class was a pair of sticky socks, which prevents you from sliding around while in certain poses. I left the class feeling long & lean & I thought it was only fair to invite you in to embrace the shake with ME! I'm hosting a free class for 25 of my readers on Sunday, May 17th at Southie's Simply Barre at 5:15 pm & I'd love, love for you to join. Click here to sign up!
A huge thank you to Simply Barre for having us, Puma for the cute clothes, & Lu for the awesome video. Click here to see last week's collab where I sweat it out during a cycling sesh atThe Handle Bar!
Shop my look below!