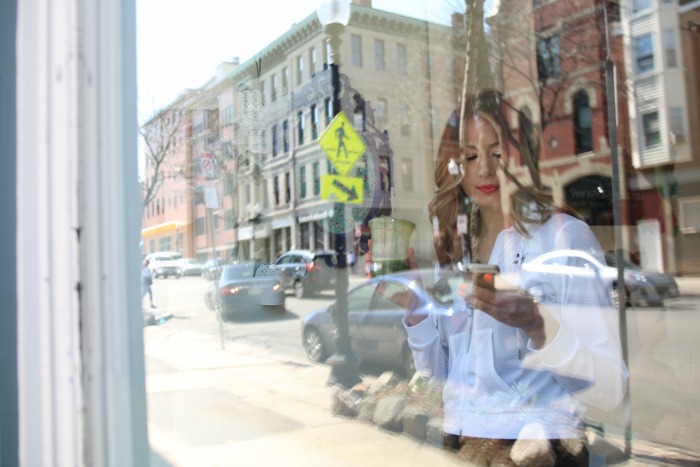 Wearing: c/o Loose Fit T-Shirt, W Slim Pant, Mesh Cover Up, & Vikky Women's Sneakers via Puma | Coach Sunglasses
It's here.. my third & final video with Puma! It's been so fun featuring local fitness centers but let's be honest.. sometimes we just don't want to break a sweat. Now that the weather is warmer, I try to spend as much time outdoors as possible. Since Southie's located right on the water, a weekly activity of mine is picking up a juice (my favorite's The Hulk!) from Southie's new juice bar, The Juice Box, & walking prancersizing along the coast. I'm all about supporting local brands & businesses, especially when they encourage a healthy lifestyle. & did you know Puma carries an entire line of lifestyle gear? I'm talking comfy sweatpants & oversized tees, making you look put together even on those days when you just want to chill. Click here to check our their lifestyle collection for Spring & to make life easy, shop my exact look below!
Now for the fun part, I'm giving away a FREE one day juice cleanse from The Juice Box for my Boston readers over on Instagran! All you need to do is follow me & The Juice Box on Instagram & you're entered to win a day full of healthy juices – a great way to cleanse & kick off summer! The giveaway ends a week from today on Monday, June 15th at 9 PM. Good luck!
Click here to see my first video featuring The Handle Bar or here to see my second video featuring Simply Barre! & as always, a big thank you to Puma, The Juice Box, & Lu for the awesome video!