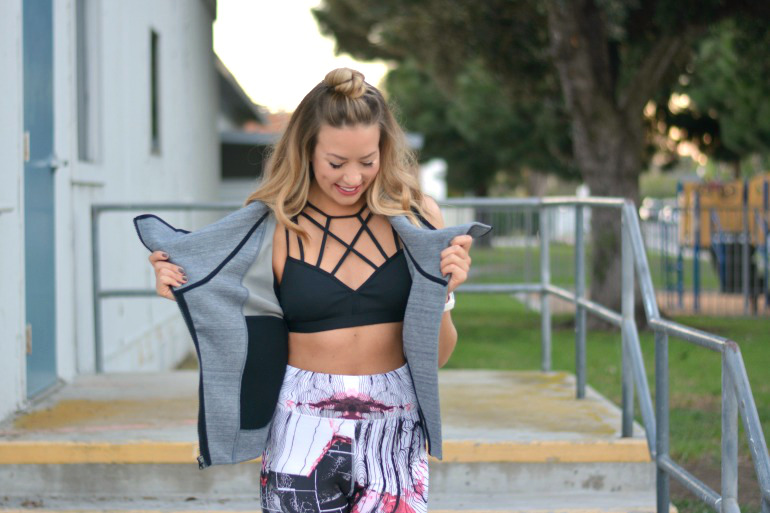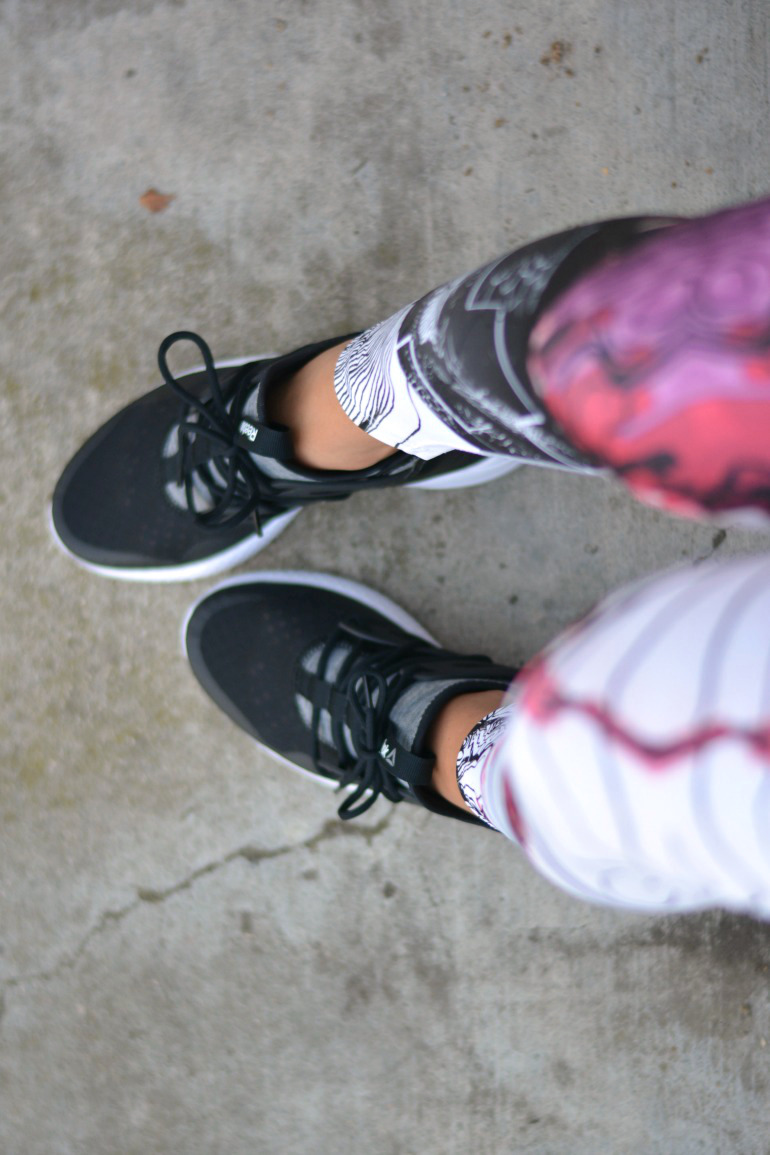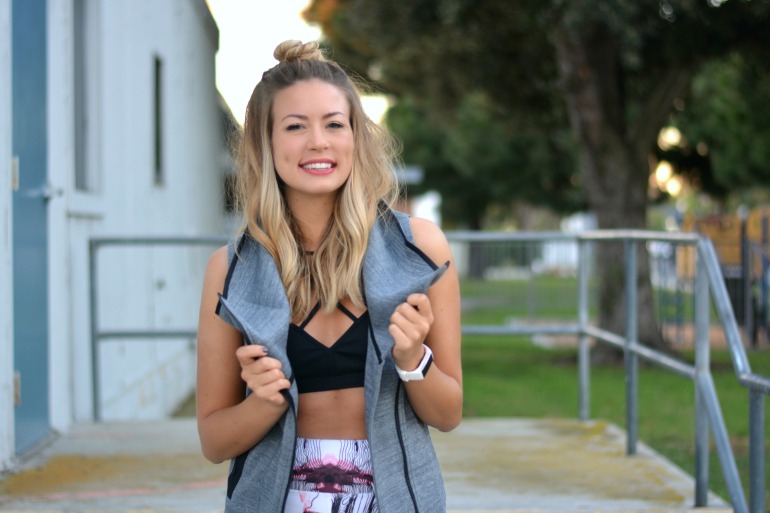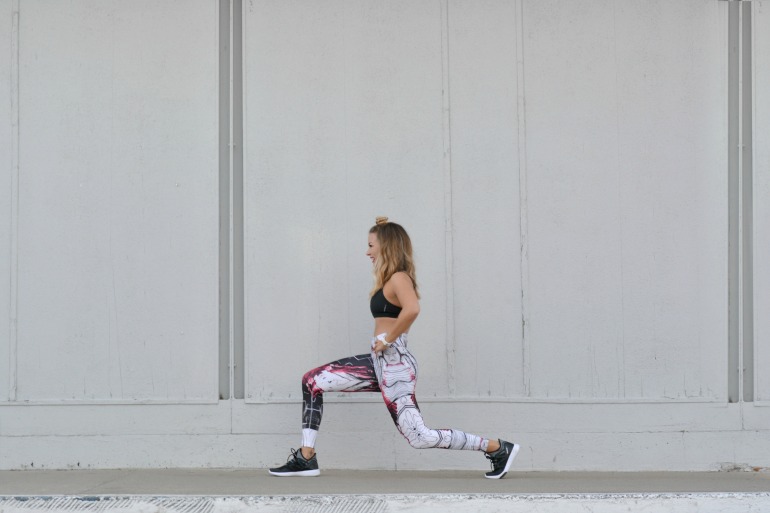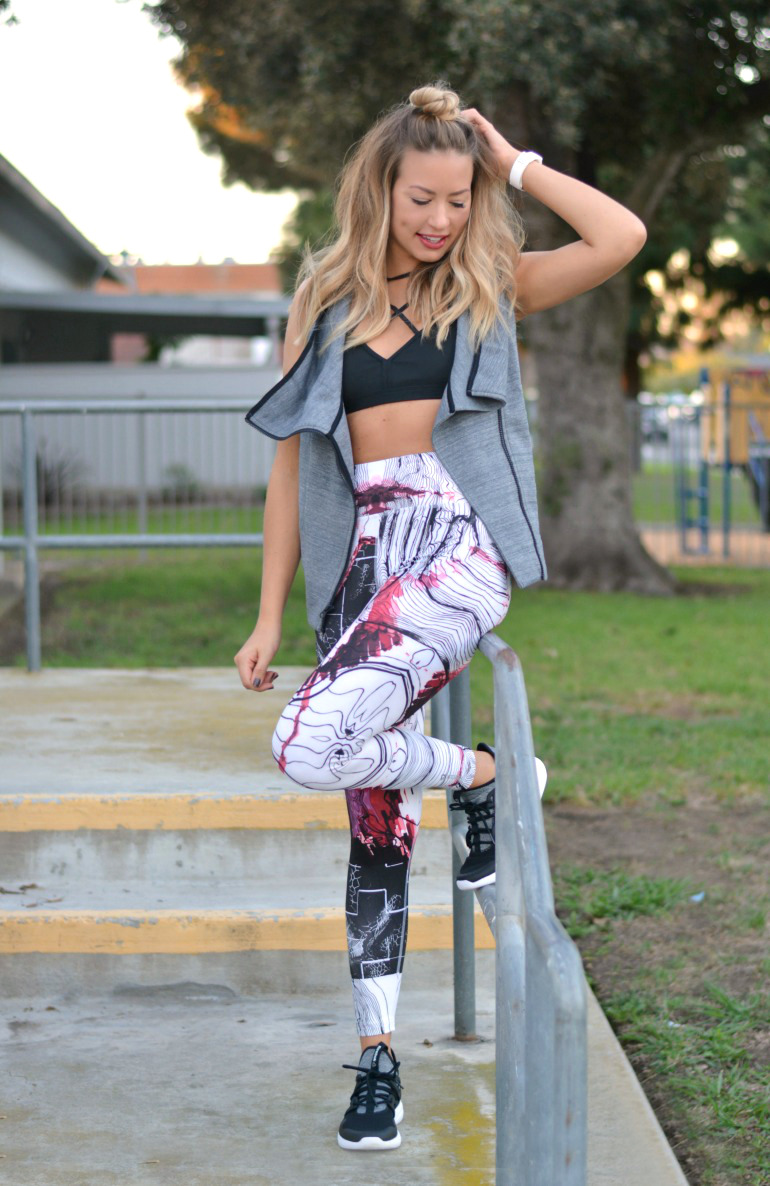 Wearing: c/o Dance Strappy Bra, Studio Urban Instinct Tights, Quik Cotton Vest, & Hayusa Sneakers via Reebok | Polar A360 Fitness Tracker | Black Out Visuals Photography
I am so excited to team up with Reebok over the next few months to share their new #PerfectNever campaign. Reebok decided to shift the way they approach the FitGen consumer & focus on fashion forward, trendy styles for the everyday gal. In this generation, it's easy to get wrapped up in the idea of perfection – at work, at home, & in the gym. We strive for perfection but really, is there such a thing? We, as women, are ever evolving, raising the bar, & defying expectations. We are all different, beautiful, & intricate & we should make a pact to be #PerfectNever.
Reebok has set out to empower girls everywhere to break a sweat & be their best while looking fashionable & fierce. Their new prints are drool worthy, their fit is perfection, & comfort takes precedence. Exercise is such an important aspect of my every day life & I love that more females are making exercise a priority. It's true.. strong is the new skinny! I wore this exact outfit pictured above to Tuesday's workout & had people stopping in their tracks to compliment these high-waisted tights. & this insanely strappy bra? This guy can be worn so many ways, even outside of the gym! Plus, these sneaks feel like air & I love the simplicity of this vest.
You can shop my head to toe look below & keep an eye on November as I'll be rocking those Fall layers!