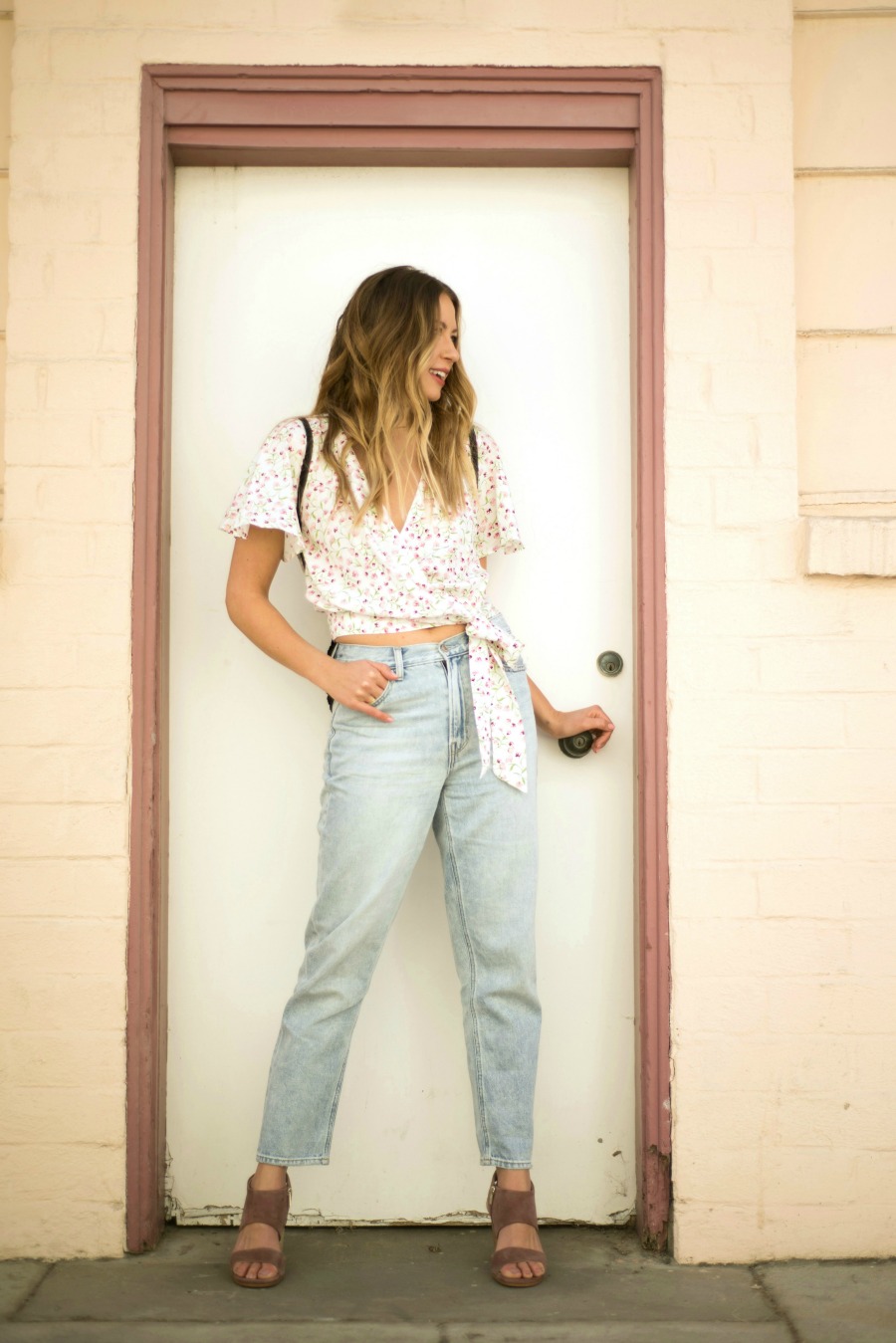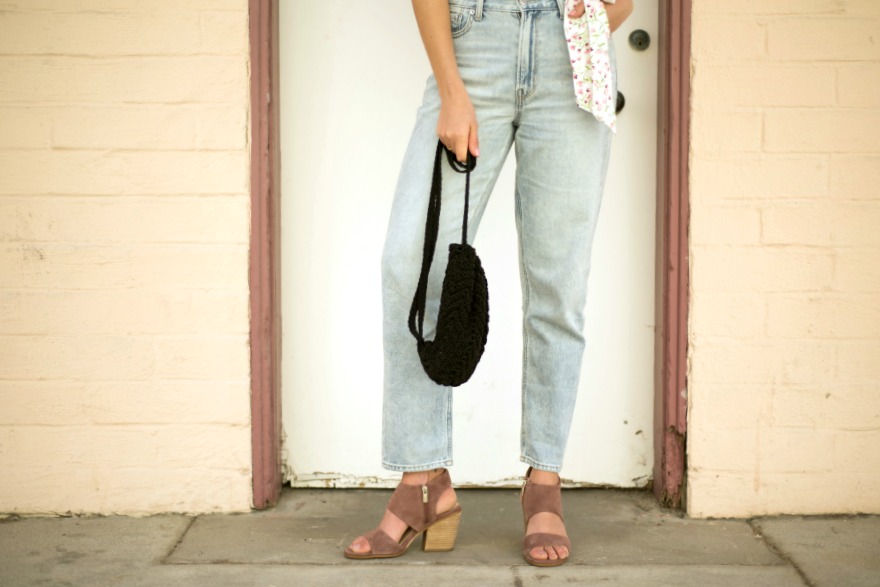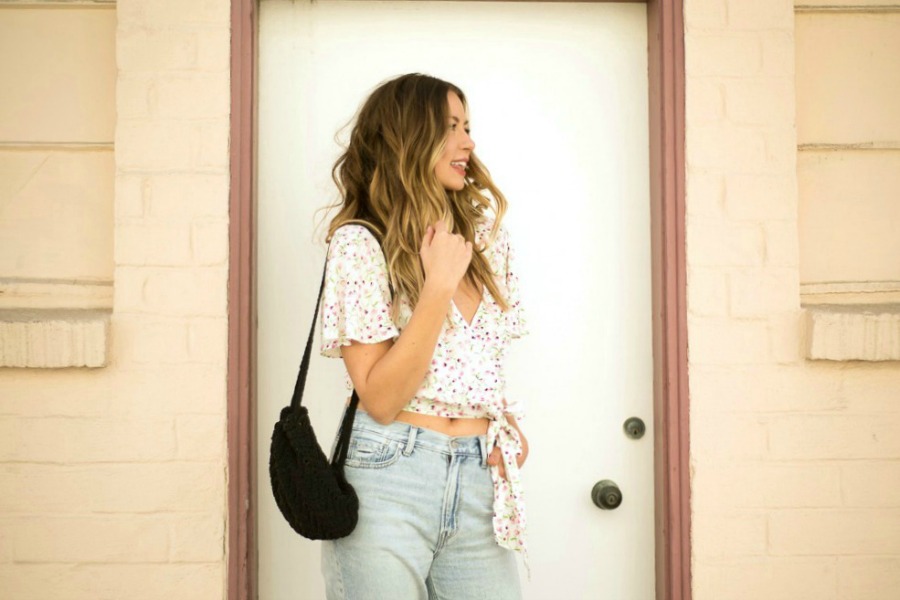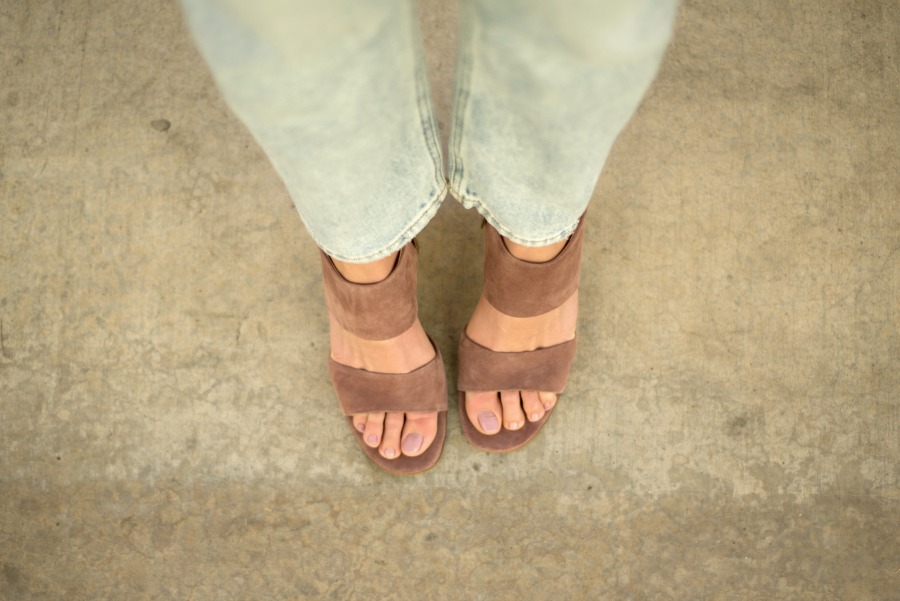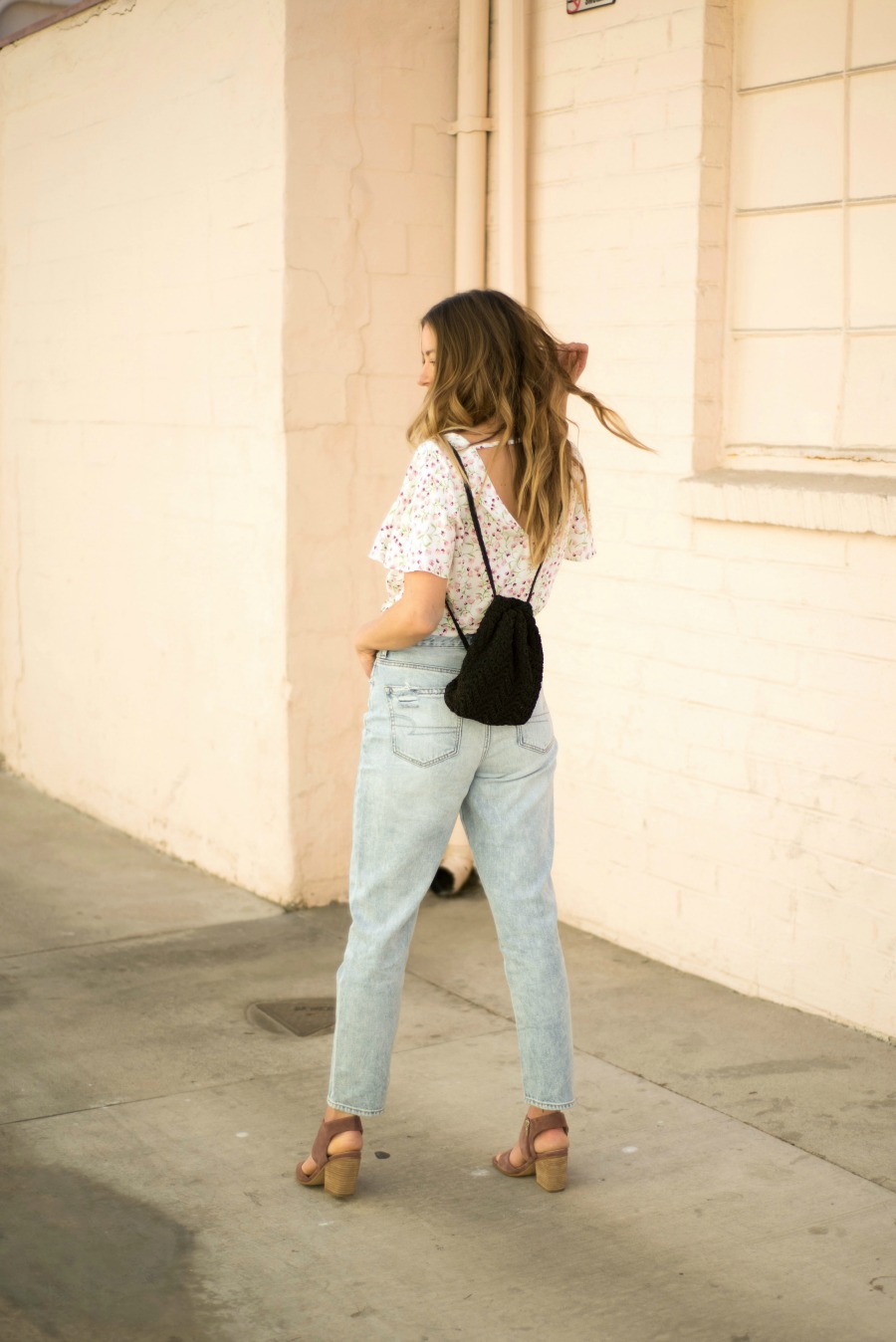 Wearing: Wrap Top | Jeans | c/o Sandals via Shoeline | Vintage Backpack | Photos by Mark Gonzalez
I like to consider myself a sale queen. Ya know? I shop sales like a BOSS. I rarely buy pieces full price unless I really, really love it. For example, this outfit was under $30! I bought this top on sale online for $10 & I found these jeans in-store on the sale rack with an additional 60% off, making them $16.
Here are some tips I live by when finding & buying cute things for super cheap:
Google. I always Google a product before I buy it online. So many retailers carry the same brands, so I'm bound to find it marked down somewhere. A few months ago, I was about to purchase a pair of DV sandals from Nordstrom for $80 & thanks to Google, I found them on Amazon for under $20. It was insane.
Subscribe to their newsletter. Most, if not all, online retailers share with you a discount code if you simply subscribe to their newsletter. A pop-up usually prompts you as soon as you visit their site, but if it doesn't, try opening their site on a different browser or look in the footer of their website for a link to their newsletter. If you don't care to receive their newsletter, create a fake e-mail account strictly for junk mail.
Search for coupons. Before I check-out, I always Google the brand to see if they have any coupons. RetailMeNot.com is usually the first site to appear & they list out all available coupons offered for that retailer. Some discount codes don't work, but some do! For example, I have found a $50 off coupon for a hotel on Expedia, $10 off a Groupon, free shipping on Forever 21, & 20% off bedding on West Elm.
Opt-in for cash back rewards. Whenever I shop online, I use the Ebates plug-in (it's free to sign-up!). The plug-in prompts me to opt-in for cash back rewards and/or displays available coupons I can apply to my order. At the end of every month, eBates sends me a check for the money I made. It's pretty easy.
Head straight to the sale rack. Everything goes on sale! If you like something that much, stalk it until it's on sale at the end of the season or buy it full price & return it (or get a price adjustment) once it's marked down. Sale racks are a girl's best friend. You can find so many gems hidden on the sale rack, especially in department stores! My go-to tip: so much Free People goodness on the sale racks at Macy's. You're welcome.
Trade in your clothes. I used to cringe at the idea of dropping off bags of cute clothes I never wear to a consignment store only to get a small amount of cash back. Recently, I heard the vintage muse behind the YouTube channel B. Jones Style say she looks at it as "trading old clothes for new." Genius! Whether I use the credit to shop at their consignment store or take the cash to buy clothes elsewhere, I really am just swapping out old clothes I no longer wear for new clothes I am excited about. That mentality makes it easier to let them go.
Do you have tips & tricks you swear by when it comes to shopping online?!