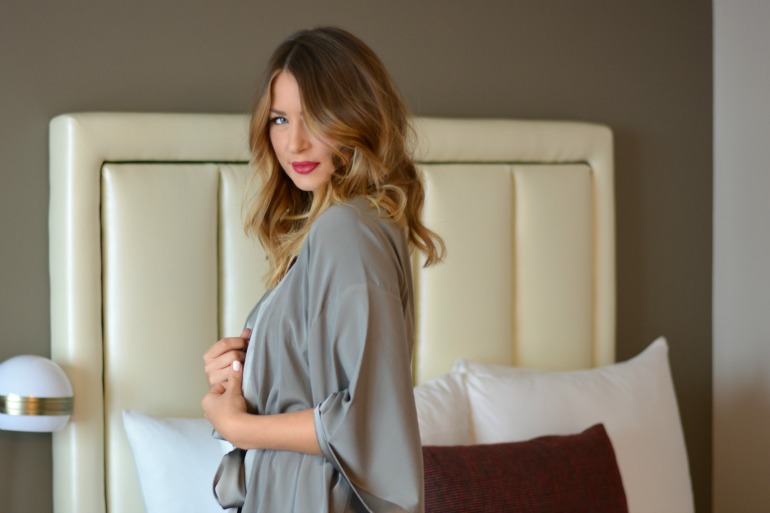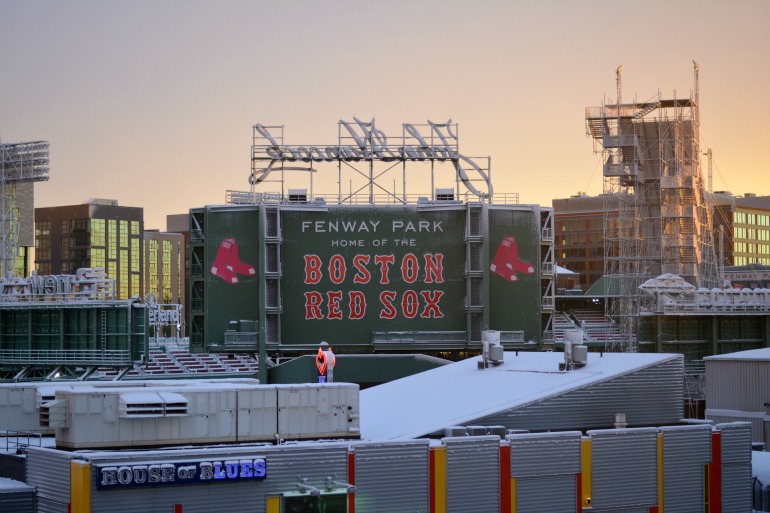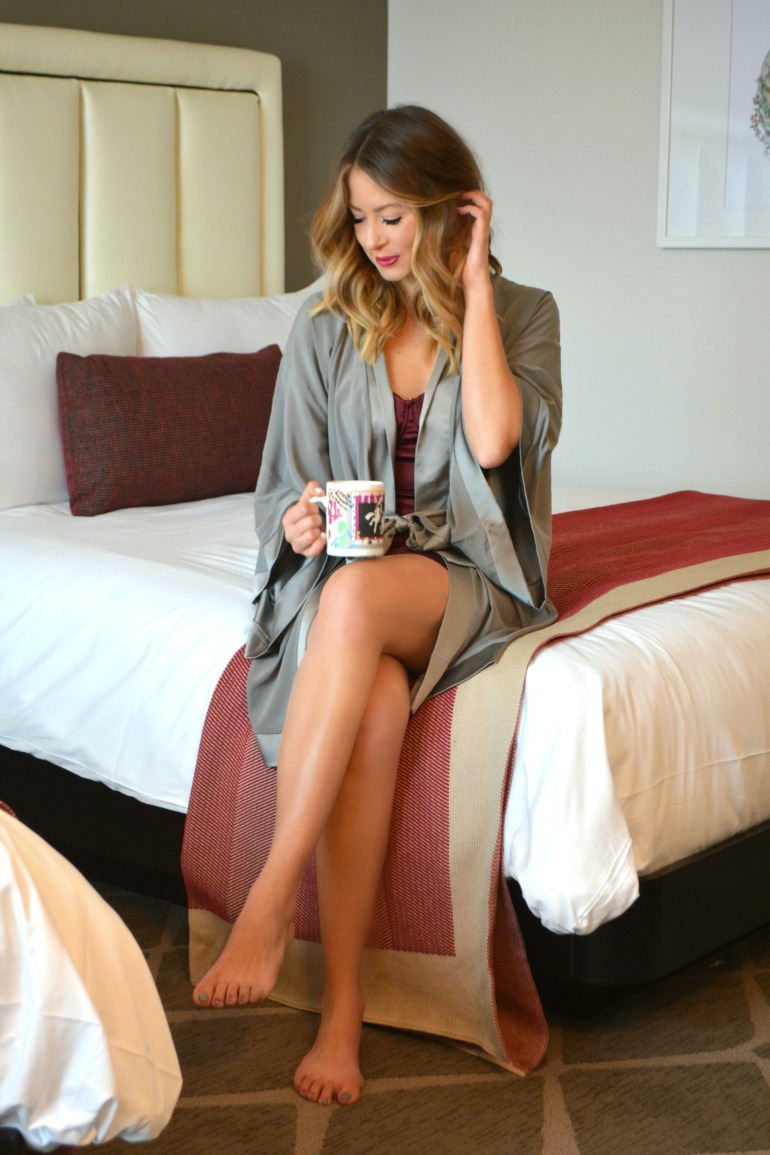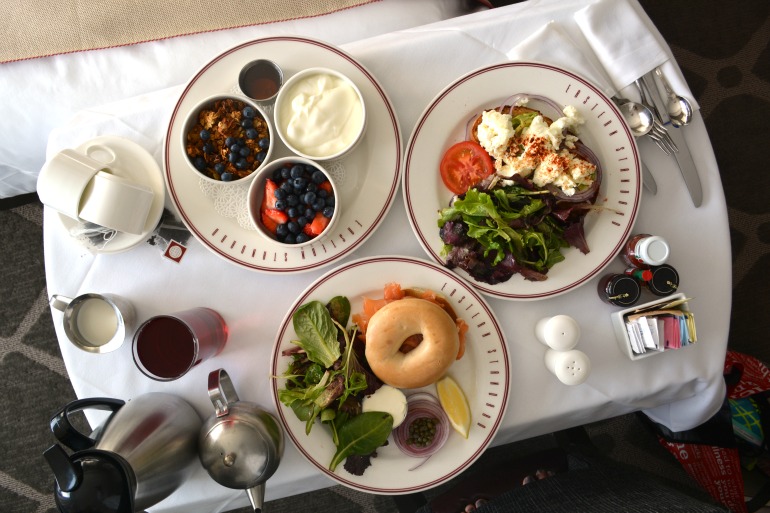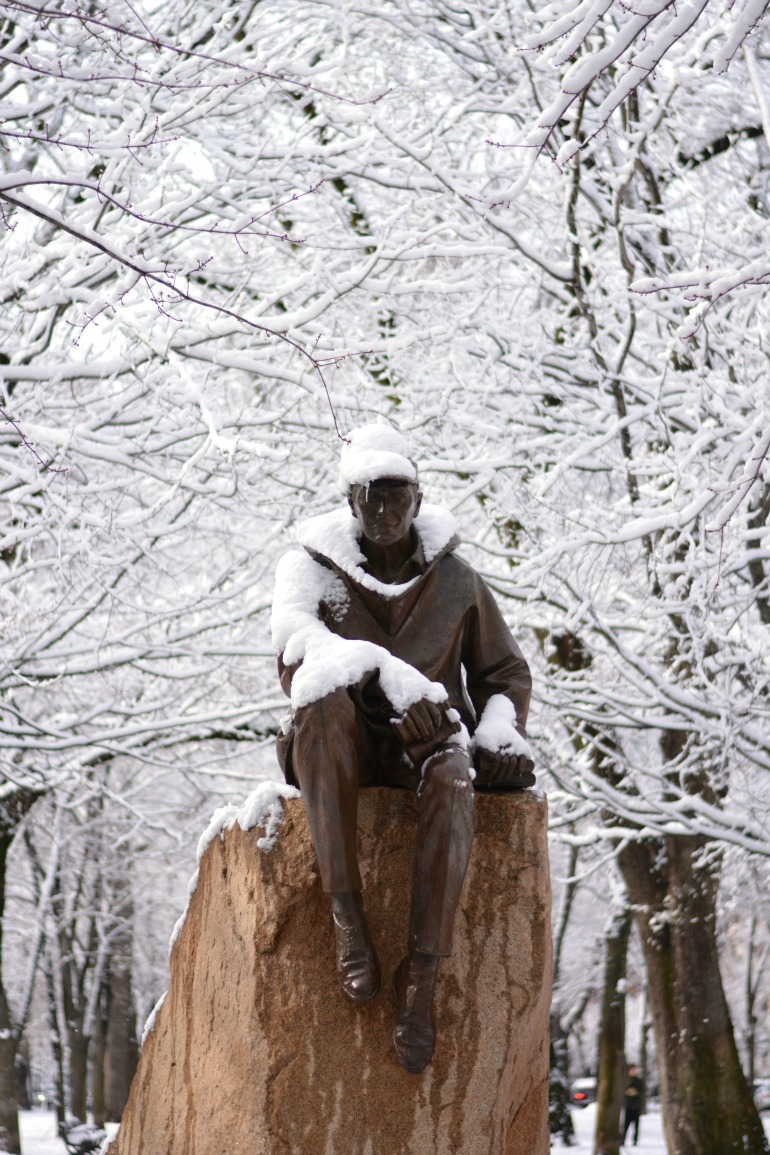 Wearing: c/o Luxxie Boston Platinum Reverse Kimono Robe & Burgundy Bustier Silk Slip
Staycation (noun, informal): A vacation spent at home or nearby.
& we did exactly that! I flew home to Boston with the intent of relaxing.. wherever, whenever. When Hotel Commonwealth reached out & offered to house a guest & I for the weekend, I replied yes faster than I could say it. Living ten minutes outside of Boston, I never book a hotel in the city as there's really no point, so this was my chance to live in the lap of pretend luxury for 24 hours.
Our stay couldn't have come at a better time, as we were hit with a snowstorm that morning & venturing out was the last thing on my mind. As soon as we settled into our room, I threw on my new silk kimono robe over my silk slip & climbed under the fresh white sheets. The only time we rolled out of bed that night was to skip thirty feet to the adjacent restaurant, Island Creek Oyster, for delicious dirty martini's accompanied by even more delicious oysters.
The staff at Hotel Commonwealth was beyond friendly & made the stay comfortable & courteous. As you can see, our window view of Fenway was amazing at all hours of the day, complimentary room service was so delicious I ordered more than my stomach could handle, & being holed up in the middle of Kenmore Square allowed for one gorgeous AM stroll through the snow lined streets. If you're visiting Boston, or even just need to escape suburbia, I highly recommend Hotel Commonwealth with a side of Luxxie Boston in the mix.