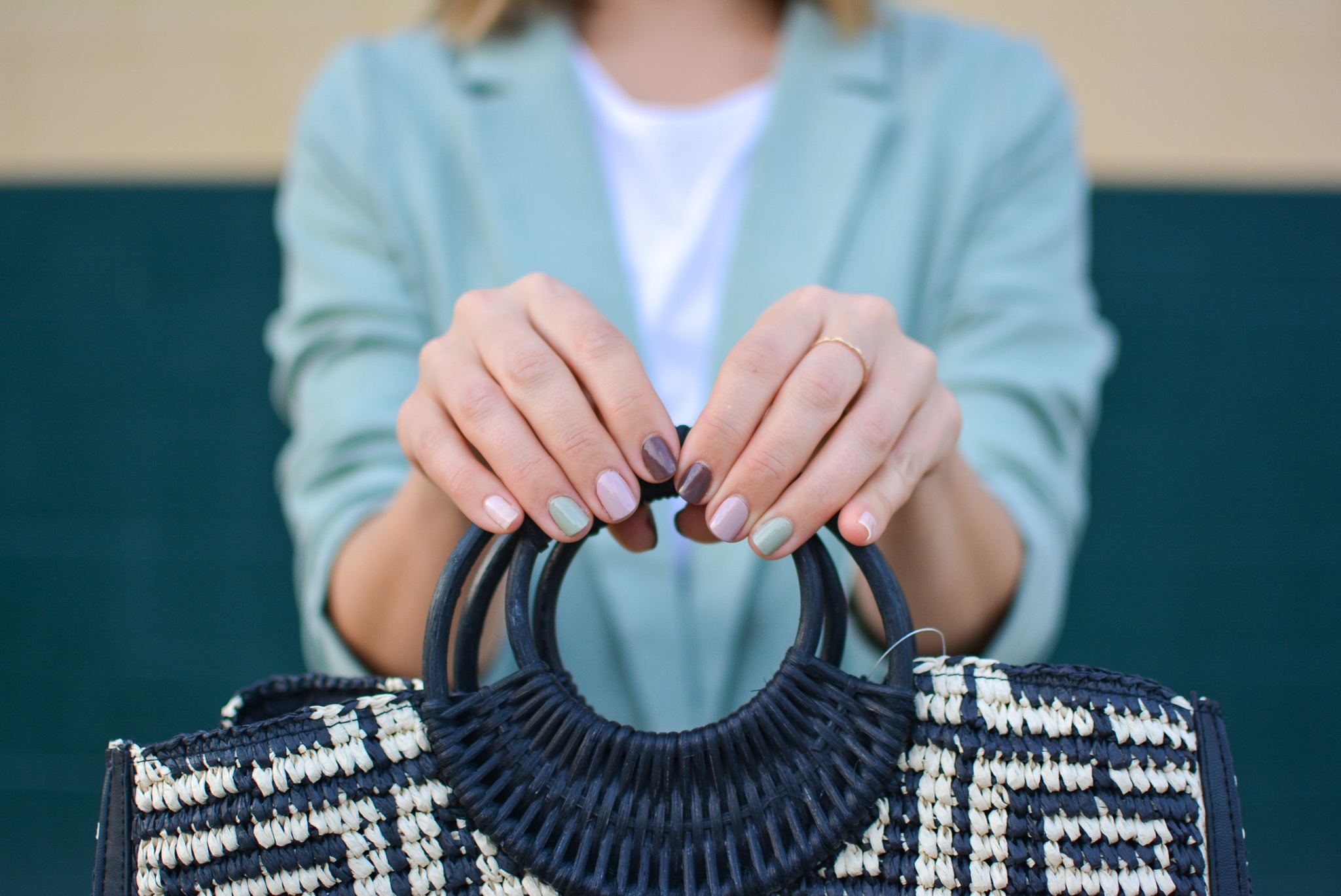 WHAT I'VE BEEN LISTENING TO LATELY
I wrote this blog post 2 years ago recapping my favorite podcasts and even though some still ring true, it was time to share an updated list of my favorite podcasts and playlists. Before we dive into it, can we talk about this cute outfit? I wanted an oversized blazer to wear this summer and loved this color for Spring. I randomly paired it with this super simple outfit – jean shorts and a white tee – and dig the simplicity of it.

The Morning Toast Podcast
These girls are funny – they're 2 sisters who banter, talk really fast, and have great sarcasm. I enjoy listening to their podcast while I walk Ollie because I feel like I get a good recap of the 4-1-1 on reality TV, celebrities, and the latest news. You can access it via the Podcasts app on your iPhone, on Spotify, or on YouTube where they stream each episode (even during this pandemic).
All About 90's Playlist on Spotify
This 90's playlist on Spotify BRINGS ME BACK, PEOPLE. If you're around my age (early 30's), you'll know the words to mostly, if not all, of these songs. Honestly, I put this on during my work day and I am just.. happy. So many jams! Also, I have the FREE version of Spotify (one of the unnecessary monthly subscriptions I cut) so, if you do not have the paid version, you can still access it!
Goal Digger Podcast
I like Jenna Kutcher's podcast because the episodes are short and sweet – usually around 30 minutes. If you're a small business owner and/or in the creative/blogger space, you'll take something away from each episode. I've learned so many great tips for my business that I get home and apply ASAP.
Dave Ramsey Podcast
I'll never stop advocating for this dude (aka Dave Ramsey) because I think he is a genius when it comes to money. Now is a great time to sit down and take a look at the money coming in vs. out and make some changes, before we jump back into the real world and start spending it! I love his Q&A format and even though I don't follow his beliefs 100% of the time, I do think you can learn a lot from his podcast.
What are you listening to!? Please share.. we all know we need more things to watch/read/listen to. I hope you're all staying healthy and safe!