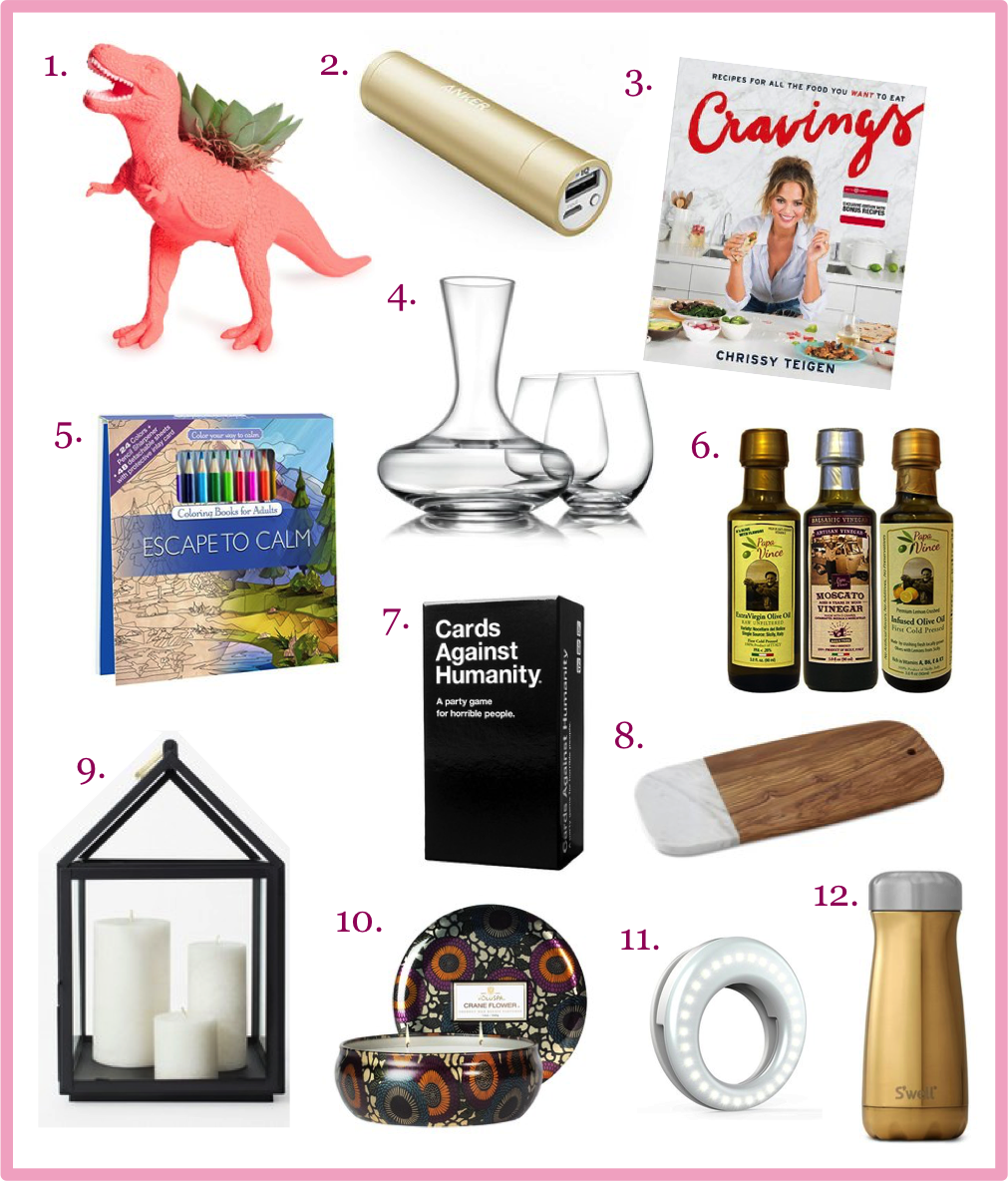 SECRET SANTA GIFT GUIDE
It's that time of year when your girlfriends/coworkers/random group of friends organize a Secret Santa, forcing you to buy something that every age & either gender will want &/or appreciate. Fa la la la la! This gift guide includes items I've personally received, ones I've contributed, & ones I've so desperately wish I swapped out for.. sigh.
Happy Shopping! For easy shopping, click the links above or the picture below.