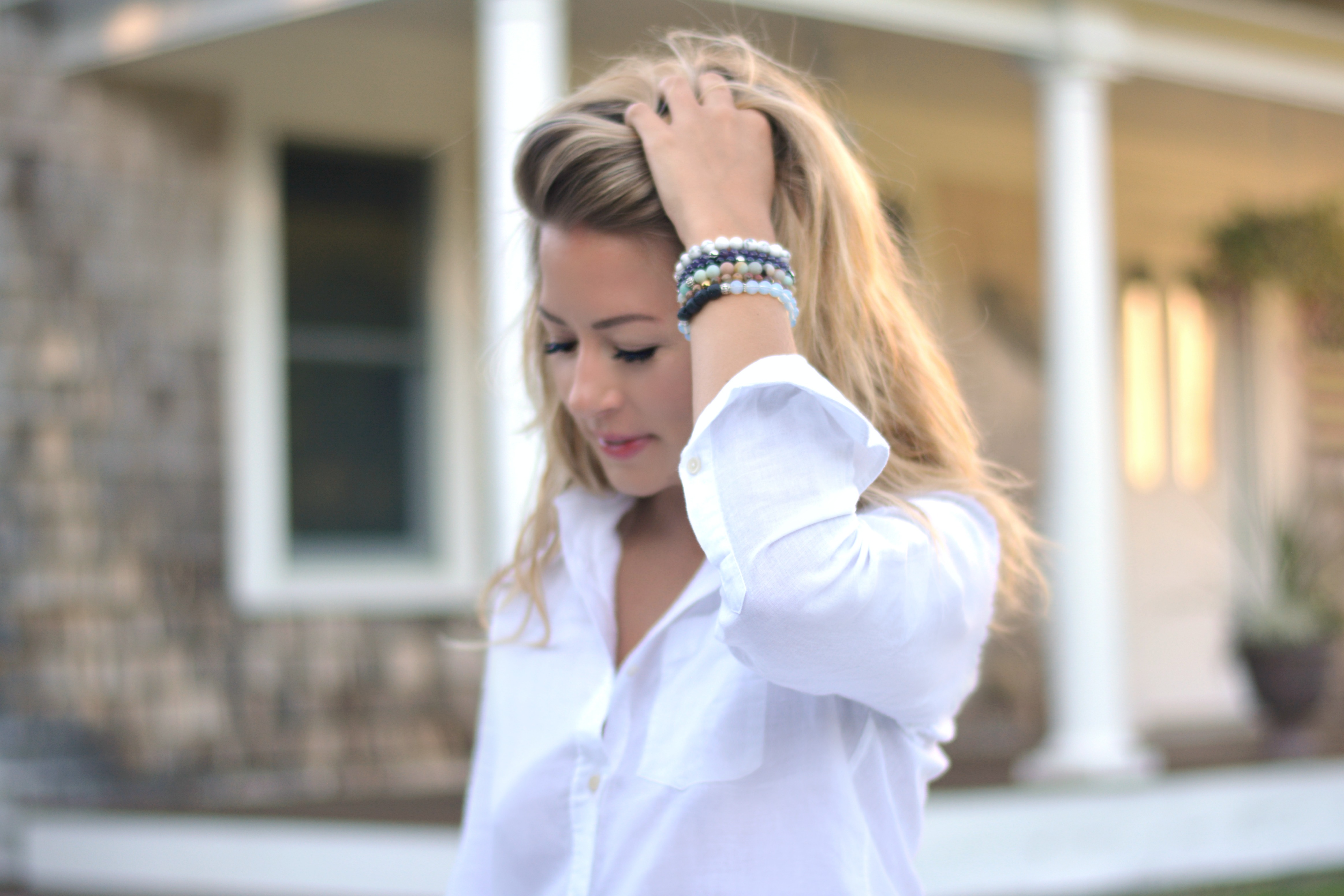 simple & serene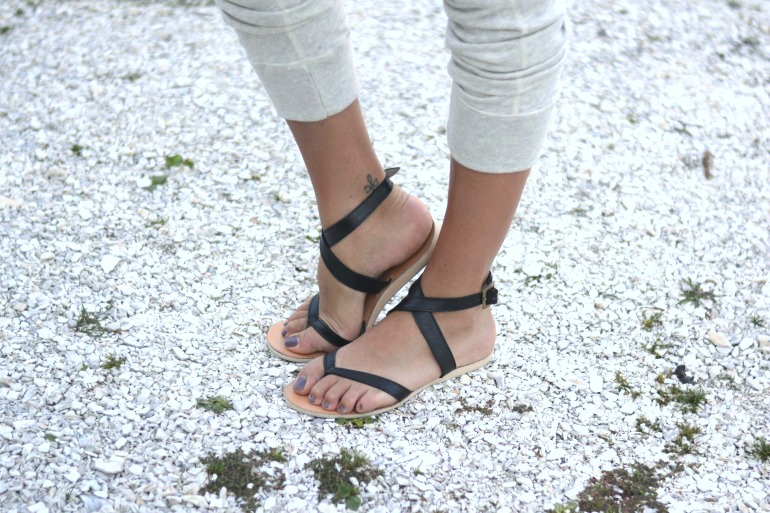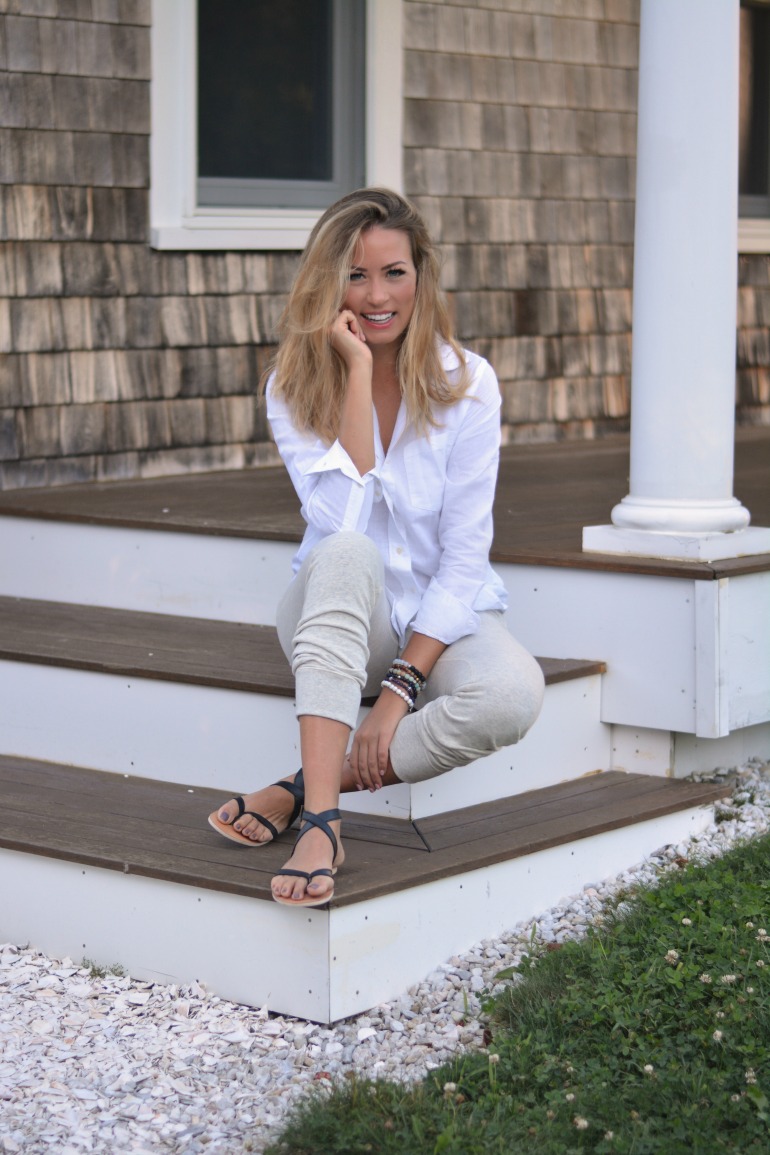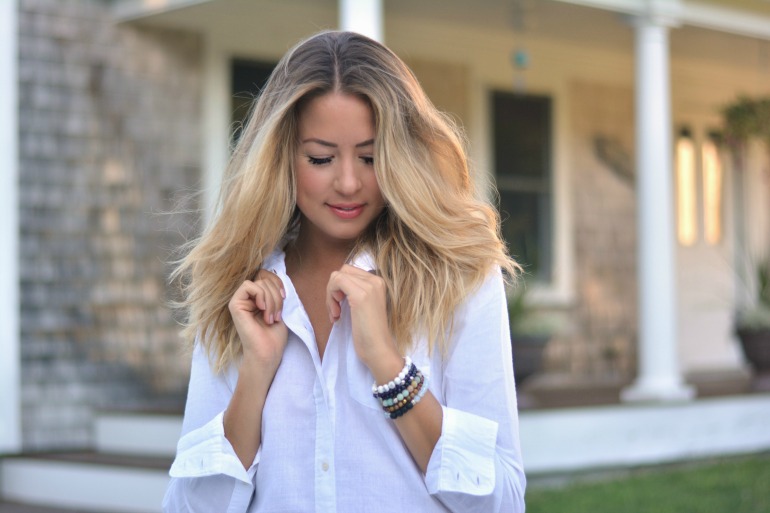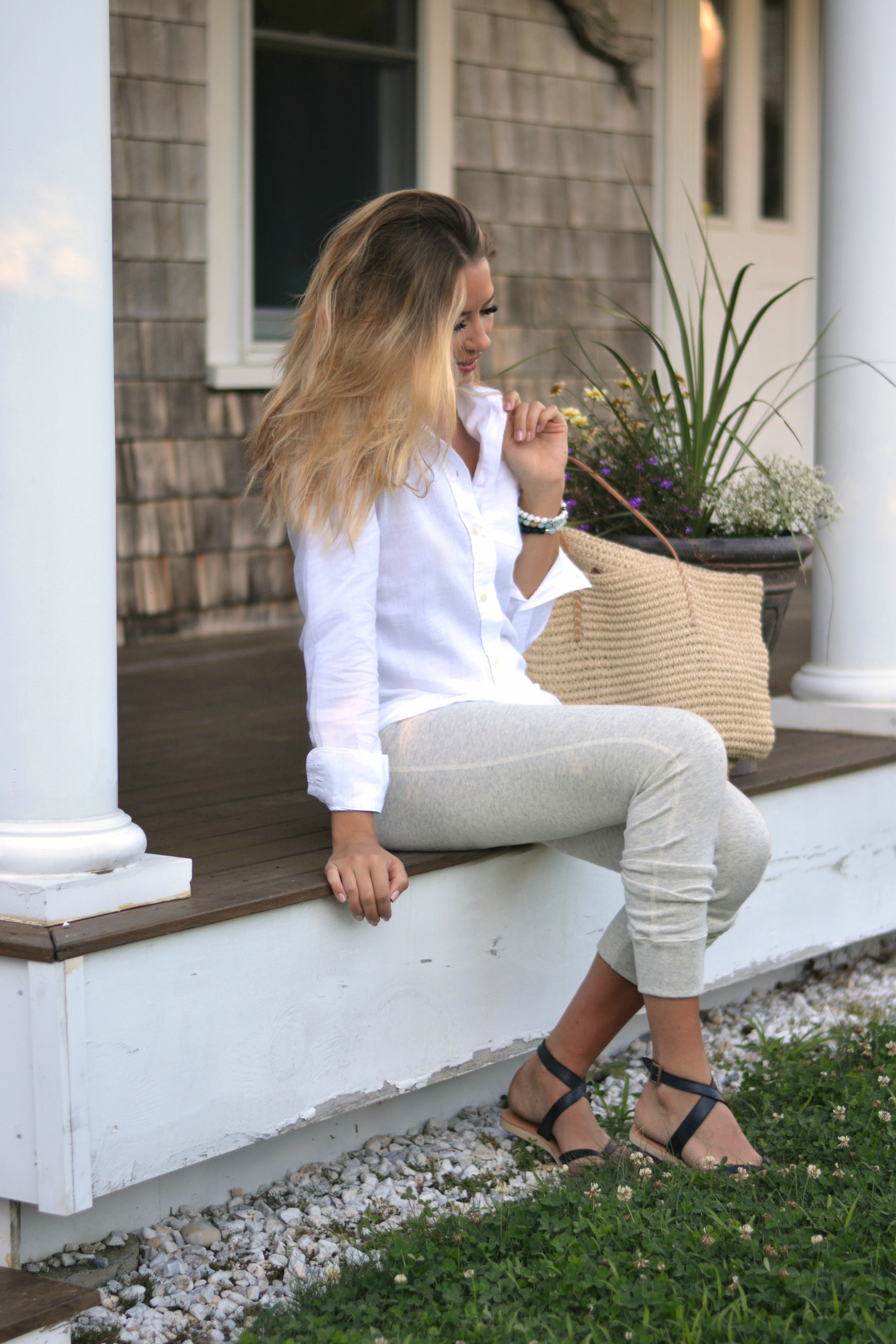 Wearing: c/o Linen Shirt, Pull On Terry Sweat Pant, & Corisca Leather Sandal via ARuby | c/o GoodBeads Bracelets | Target Straw Tote Handbag
If you haven't gotten a glimpse on Instagram, I am back on the east coast vacationing down the Cape with my family. Life here is perfection. It's simple, it's silent, it's serene.. I love it here & I am lucky to have the opportunity to come down here every summer with the ones I love to escape the craziness of life. & it's so true, the older you get the more you realize just how important quality time with family is. I've literally done nothing but laugh with my cousins, bond with my aunts & uncles, & reconnect with my parents.
Every time I fly back east I try to reach out to the Boston brands I love to continue both a working relationship & to spread their name from coast to coast. First up, A Ruby & GoodBeads. I've collaborated with A Ruby before (click here to see how chic this black wool cape is!) & I was lucky enough to pick out some comfortable clothes to wear while lounging around here. This linen shirt is a classic & I love the clean look it gives when paired with these sweatpants & simple leather sandals.
Next up, GoodBeads, a jewelry line that donates funds to wildlife & environmental conservation initiatives. Considering I was a vegetarian (& now vegan!) for 9 years, animal rights hit home & I am happy to do my part to give animals a better life. Ever since I received these gorgeous beaded bracelets in the mail, I've been stacking them to create the ultimate summer inspired arm party. You can shop my Cape Cod look below & make sure to follow me on Instagram to see the rest of my adventures!