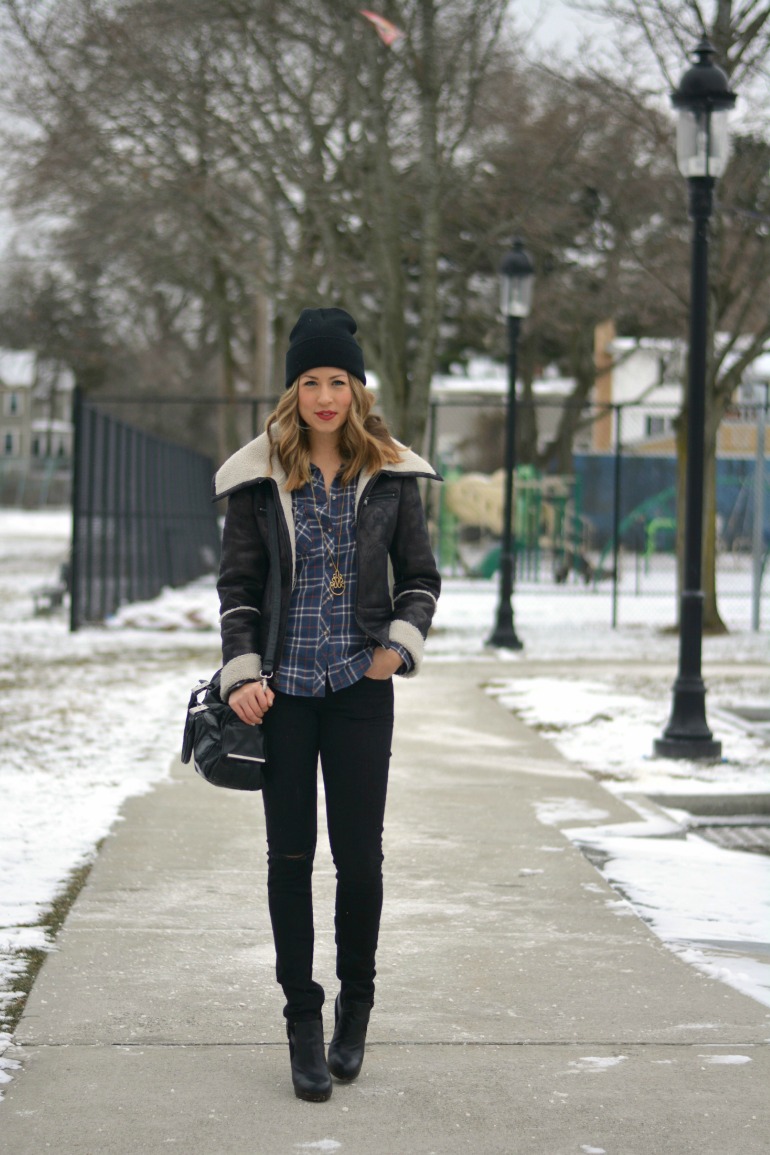 Wearing: Marc New York Shearling Jacket via NIC+ZOE Warehouse Sale (similar) | UO BDG Shirt | Anthropologie Pendant Necklace | Elizabeth & James Jeans (similar) | Sam Edelman Heels (similar) | c/o W118 by Walter Baker Bag | American Apparel Beanie
Have you ever been to a warehouse sale? Well, I hadn't.. until I got word of NIC+ZOE's in December that my mother insisted we go to at, ahem, 6 AM. There I was, half asleep, pushing through dozens of women scouring through boxes of clothes, hoarding items like they're cat ladies. That day was a day that I was not in the mood to shop. You know those days? They suck, but sometimes I'm just not feeling it. But, when I spotted this Marc New York shearling faux leather bomber on the rack for $60, I grabbed it, held it, & loved it. Here I am, rocking it in the middle of January in surprisingly warm weather.. despite the snow on the ground.
Jackets like these.. leather, bomber, suede, fringe, shag.. are the perfect investment peices when the air gets crisp or the artic gets warm. Not to mention, they instantly make you look cool. I could easily pass as Jax Teller's wife, no?
Shop my look below & get pumped because so many exciting things are coming to the blog!