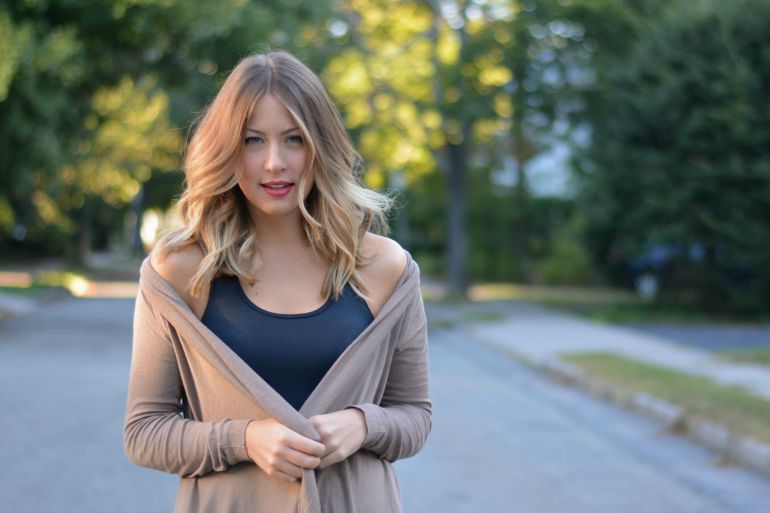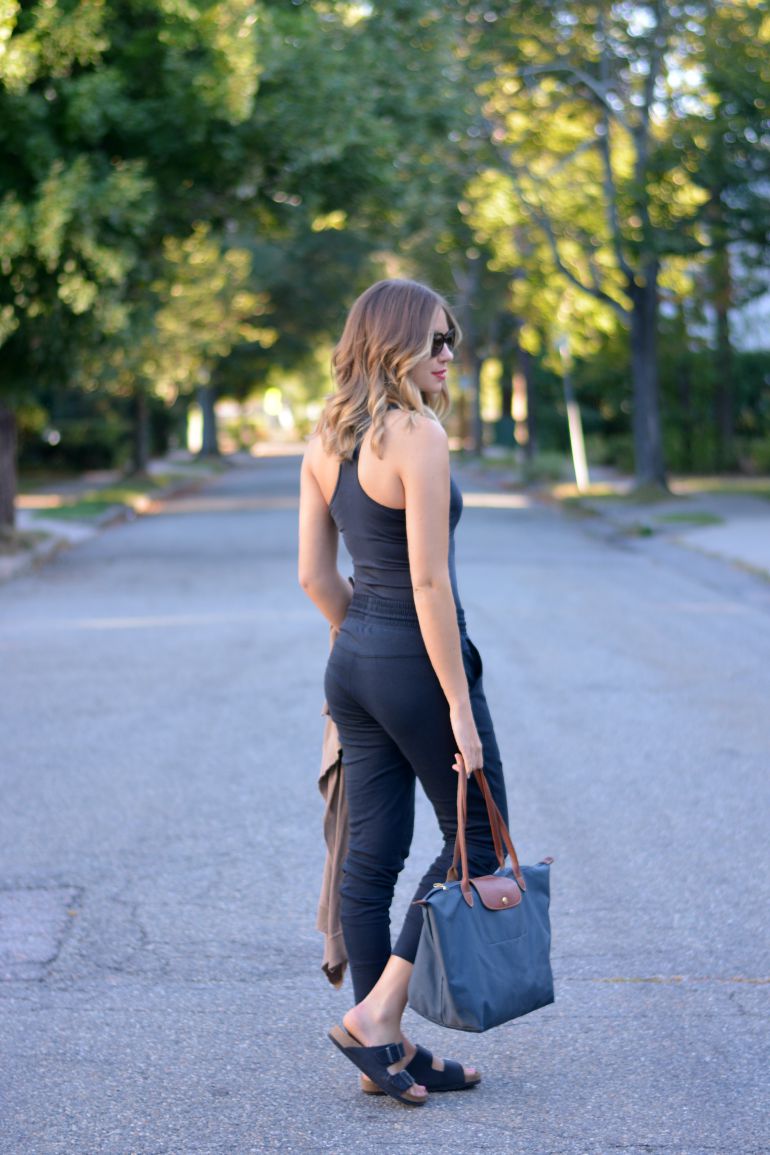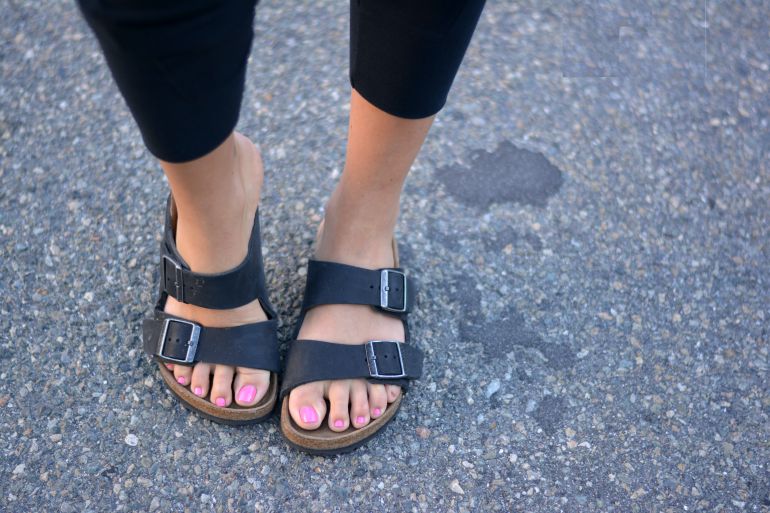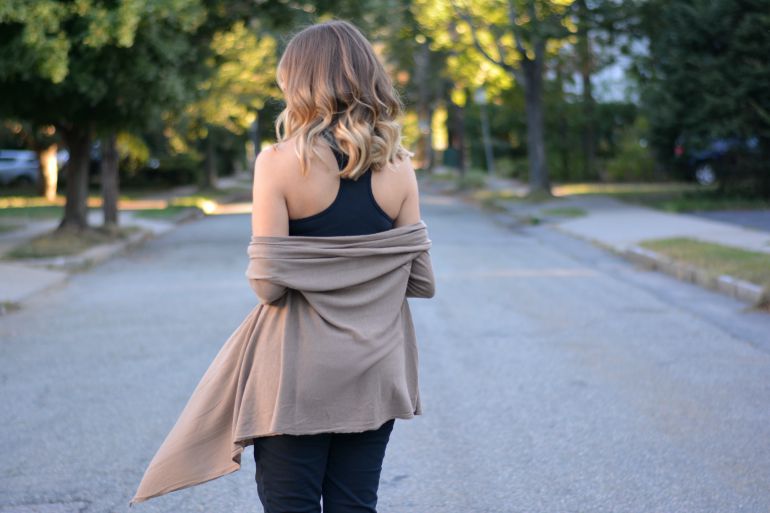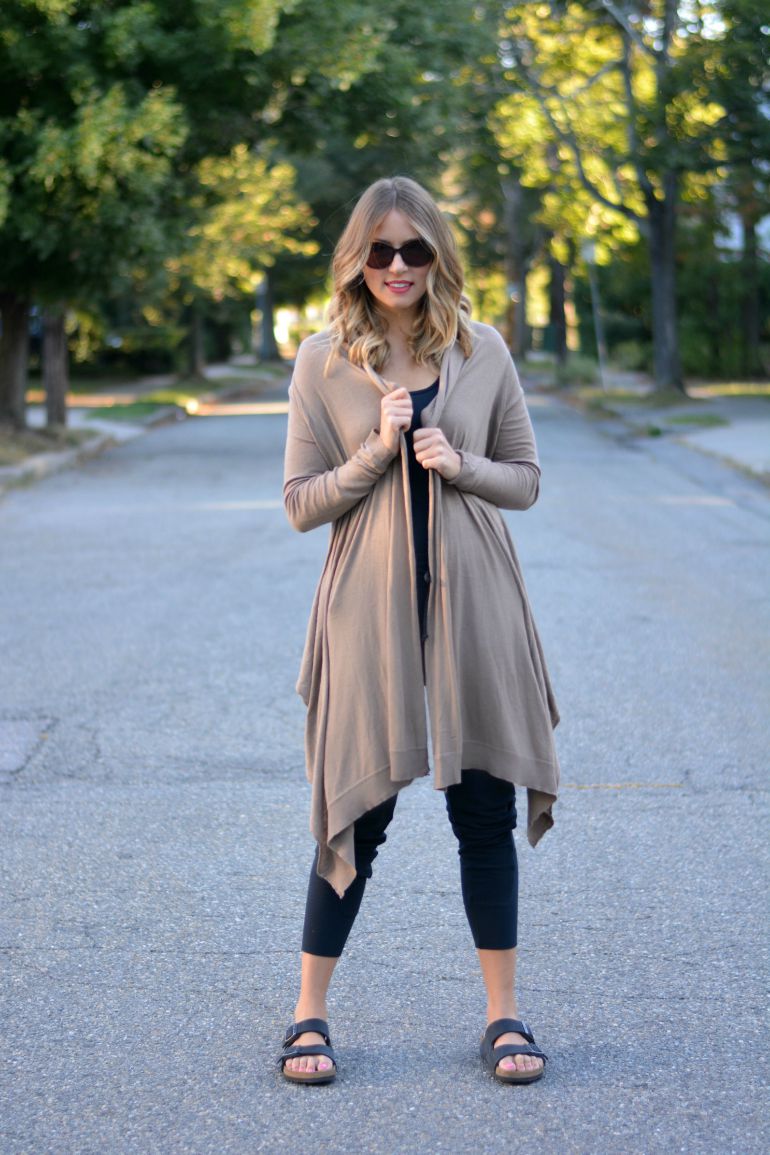 Wearing: c/o Crane & Lion Racerback Tank, Jogger Pant & Wrap Sweater | Longchamp Large Tote Bag | c/o Black Oiled Leather Birkenstocks via ShoeBuy
As you're reading this, chances are I'm en route to California wearing this exact outfit. Let's get the obvious out of the way.. I am so excited! I can't believe it's finally here & in just a few hours I will be a California resident! The last few weeks have been so fun but so insane. I took a month off from work to pack up my life & say my good-byes, all while blogging full-time. If you ever plan on packing up your life & moving your butt to a far away land, I highly suggest you take as much time off as you can. The thought of not working for a month scared the daylights out of me, but this blog IS work & I was comfortable knowing I was still going to make an income off my little piece of the interweb. On that note, you also really don't realize just how much damn stuff you have until you have to pack up your life. What to keep? What to toss? I ended up donating 50% of my wardrobe & boy, was it depressing but it felt so good!
As the days dwindled down to my final departure, it was important that I chose an outfit to wear on the plane that I would wear while in Cali (again & again). Introducing Crane & Lion, a Boston based women's fitness & fashion brand that is all sorts of comfy. The great thing about this brand is that the clothes are, of course, great for working out but can also be worn outside of the gym.. like these jogger pants! I paired the joggers with this racerback tank (which will be great for yoga) & this super soft wrap sweater (love it in gray!), which can easily double as a blanket on the plane. Lucky for you, I'm giving away a gift-card to Crane & Lion over on Instagram so click here to win one of these items for yourself!
Until then, keep an eye out for a few more fall style posts until I switch over to Cali living. Wish me luck! & as always, thank you for following along on my adventure, readers!