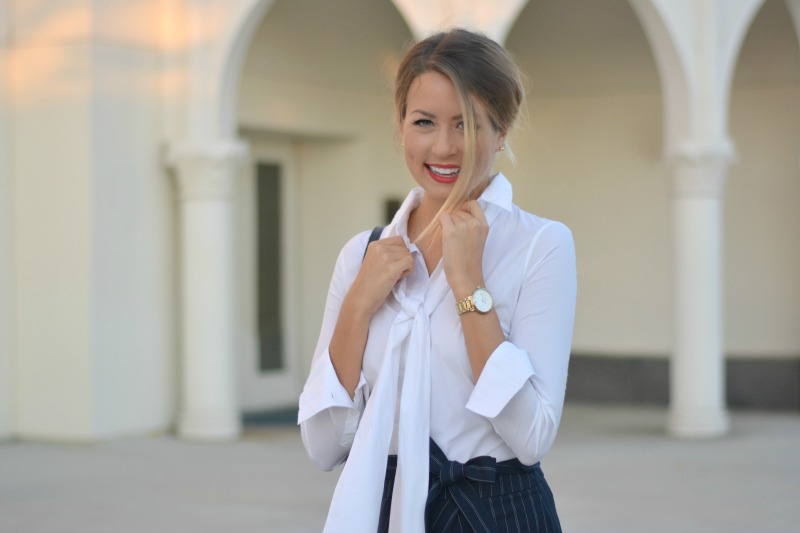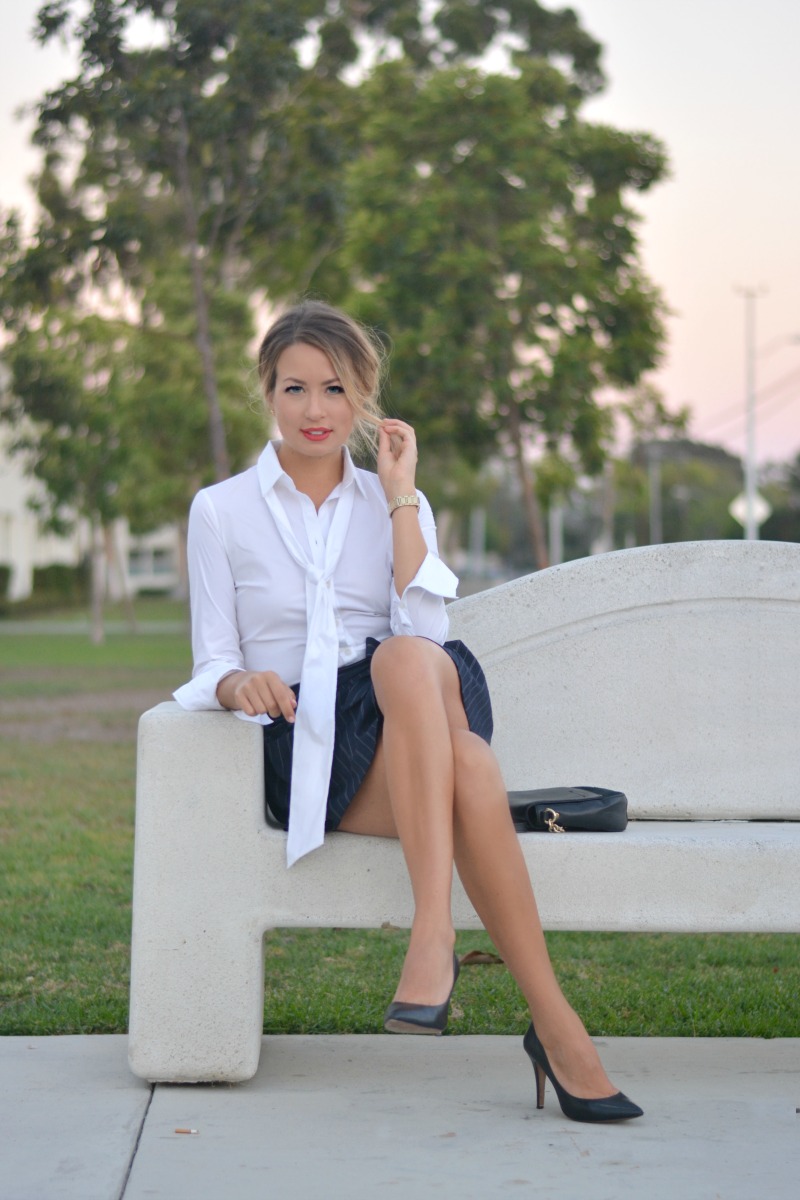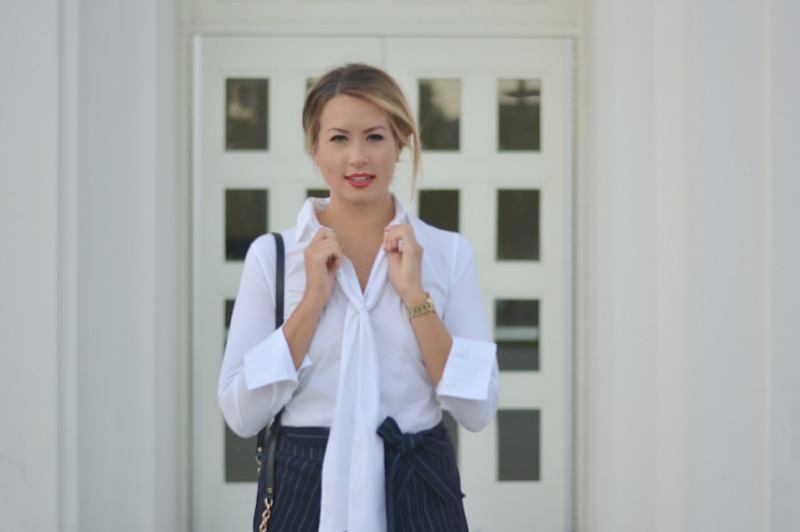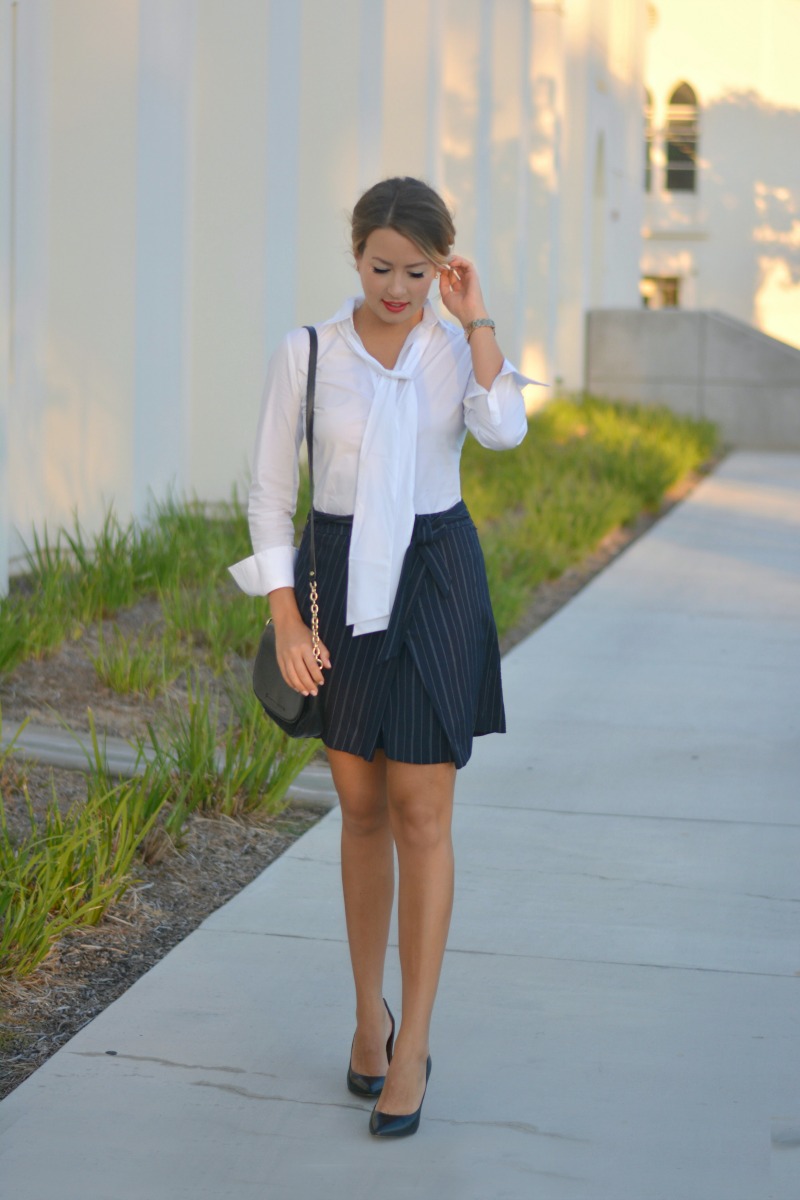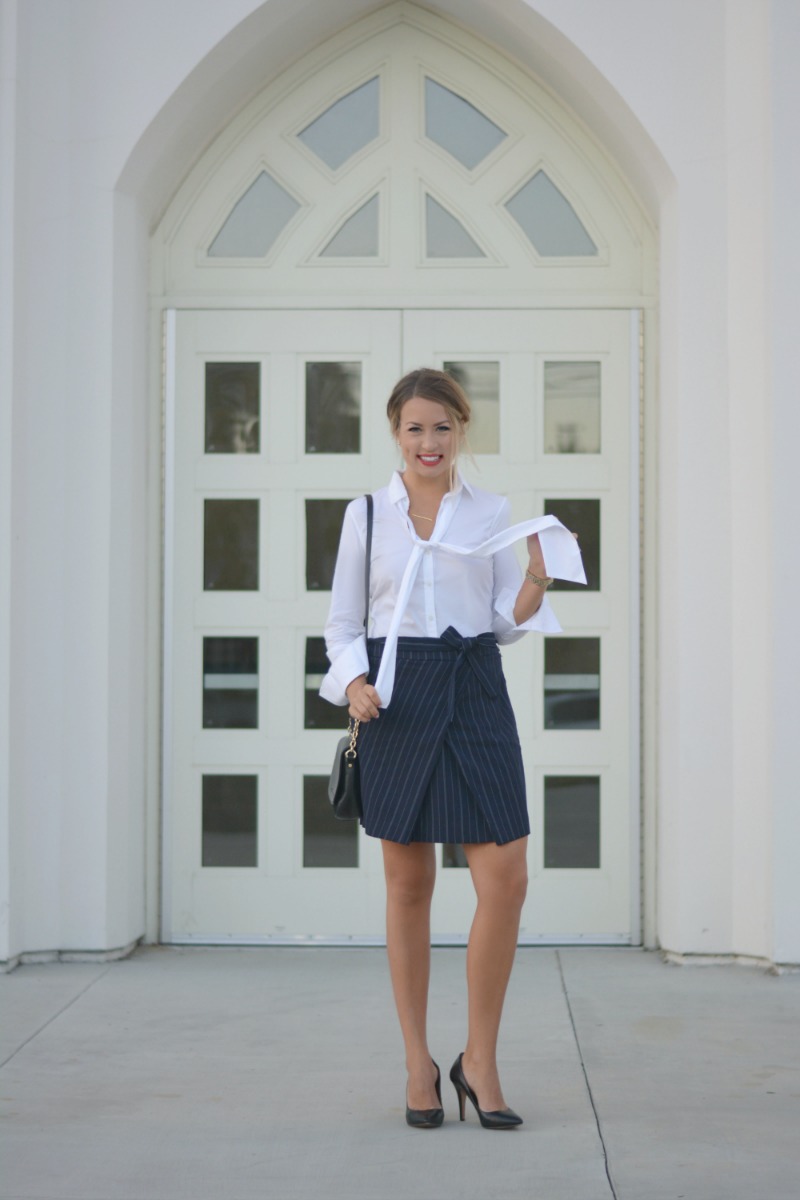 Wearing: c/o Riley-Fit Bow Shirt, Front Tie Pinstripe Skirt & Crossbody Bag  (similar) via Banana Republic | BCBG Treasure Pumps
Whenever I hear the word school, I instantly think I'm so old. School feels like a lifetime ago & even though I'm no longer attending (ugh, the good 'ole days), "back to school" signifies waving good-bye to summer & welcoming fall with open arms. Fall in California doesn't really exist, but the gals do switch out their sandals for booties & dare wear tights when the weather drops below 60 degrees.
I've been lucky enough to have an ongoing collaboration with one of my favorite retail brands, Banana Republic. I styled their spring line here (love this maxi!) & their summer line here (woo, jorts!).  I was asked to dress up their fall line, which includes flouncy blouses, playful skirts, & a pretty palette of darker tones. I love the detailing on this blouse because it attracts the eye & lets you put less focus elsewhere, like simple make-up & undone hair. This skirt is a bit long for me (#sorrynotsorry) but I could see myself wearing this to work with a simple sweater & flats.
Shop my exact look below!